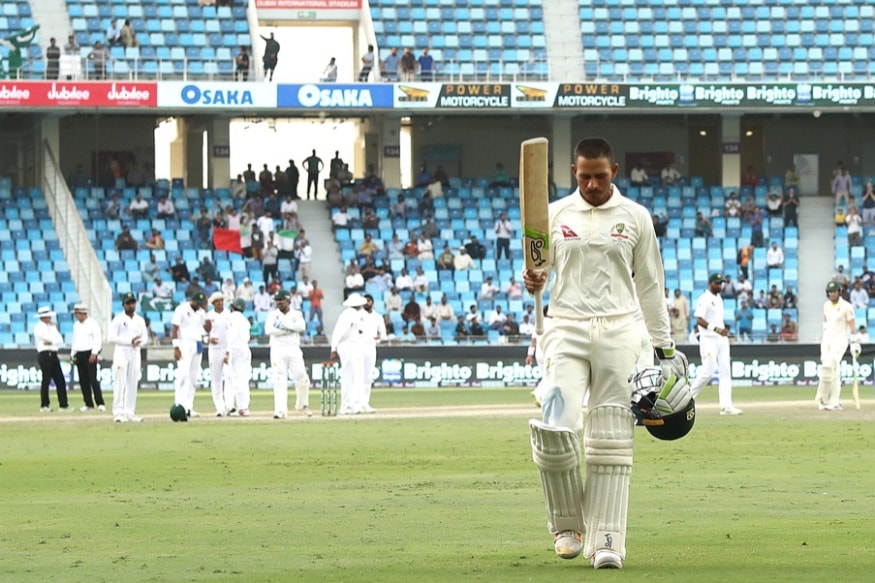 What an excellent Test match! Australia came to Dubai with so many rough edges that even David Warner and Steven Smith couldn't have sand-papered them. They went into Day 5 with close to no hope, yet Tim Paine's bunch of Baggy Greenhorns crafted a jailbreak that went into the last over of the game. Crumbling pitch; Spinners at the top of their game; Catchers at every corner; Last over finish. You couldn't have asked for more. This was arguably the best Test of 2018!
And yet - the final day of this Test was witnessed by about 200 people at the Dubai International Cricket Stadium - a stone's throw from the ICC headquarters. Why didn't people show up? Was the denouement so heart-stopping, that the crowds just couldn't bear to watch it? Was the action so edge-of-the-seat that they chose to stay off the bleachers altogether? Entry to the stadium was free. Would they have shown up if they'd been paid to witness the pulsating finish?
Of course not. And it's not tough to see why. The Test ran from Sunday to Thursday - that's the working week in Dubai. There's a reason why, world over, movies release on Friday evenings, as opposed to Monday mornings. Entertainment is a leisure time activity. The wise men who run the game though, think Test cricket can hold its own against business, the stock market, school schedules, the overall daily grind of economic activity, life.
The average cricket fan in the United Arab Emirates is a hard-working Asian migrant. (S)he slogs through the working week, saving up every dirham, to be wired back home to families in India, Pakistan and Bangladesh. What's more - these fans have just been witness to a thoroughly absorbing Asia Cup. Thankfully those ODIs were scheduled as day-nighters, so they could at least clock in at work before showing up in good numbers to watch the action. Expecting these folks to sit through a weekday Test, in the desert's heat? Might as well expect Eskimos to emerge from Dubai's artificial snow slope.
This is not to say that the ground would have been packed if the Test was a day-nighter that overlapped with the weekend. The pace of life in the 21st century doesn't afford too many the luxury of dedicating 5 consecutive days (or even a single full day) to an attritional sport. Build it, and the die-hards will still come - India and Australia played out a fantastic Test match in Bangalore last year, in front of packed stands. The casual fans may turn up now and then, though they are likelier to pick a T20 evening out, to a full day of cricket in whites.
And then there is the quality of Test cricket on offer. Australia and Pakistan are two evenly matched, yet deeply flawed teams. Pit them against each other, and you get a humdinger, like we did in Dubai. Pit India and England against each other - and you get a hard-fought, evenly contested (and might we add, a well-attended) Test series. Heck, even when Sri Lanka played West Indies recently, you had a close, hard-fought series. But way too often, the cricket calendar features meaningless match-ups like the current India v Windies joust.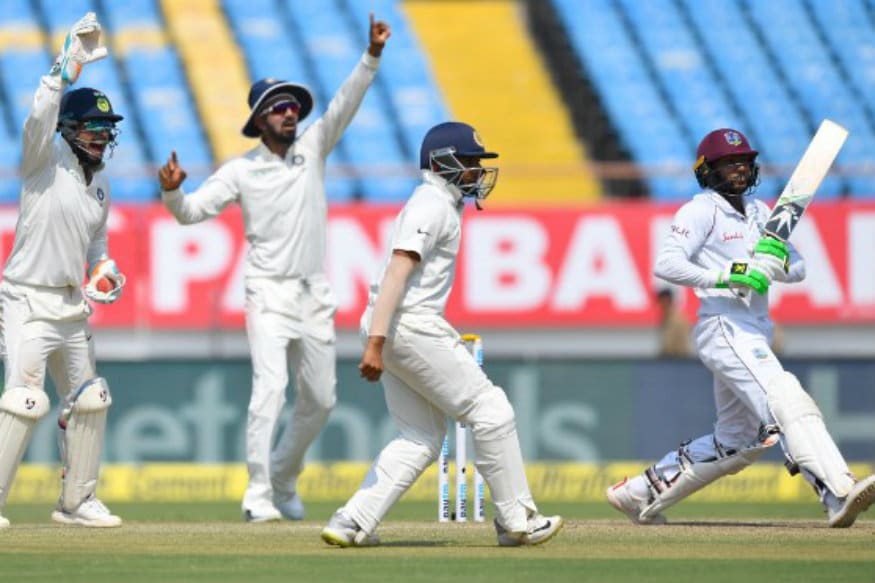 The Windies don't look like they want to be playing Test cricket. India are treating the series as an audition for Australia. What purpose does a series of five-day mismatches serve? It doesn't even offer the weaker team the honour of a quick knockout. Wouldn't the Windies be better served playing teams of their quality? A three-match Afghanistan series surely would have helped them more than this flogging in India.
The television rights deals for Test cricket go at a fraction of what the IPL commands. For all the righteous chest-thumping by the vocal few on Twitter, the fact remains that Test viewership is on a downward curve.
In an earlier era, Test cricket was followed via commentary on radios and transistors. Tales of valour and intrigue, narrated by passionate voices, to an audience that had no other distraction. The radio fan went on to become the TV fan, but soon his wholesome cricket consumption got spiked by the dopamine kick that is pajama cricket - 50 overs. 20 overs. Now 100 balls. And as if the shorter forms of cricket weren't distracting enough, he now has to deal with Netflix, and work, and staying woke, and general life in the 21st century. Whither Test cricket?
Not to worry. Test cricket is doing just fine. It's just that we aren't watching every ball. We are following the ebbs and throbs via a quick scan of ball-by-ball text commentary between work meetings; Through a quick refresh of a Twitter feed while at the water-cooler; Through a furtive refresh of a 15 minute video highlights capsule that's buffering on our phones five minutes after stumps are drawn; Through a podcast on the day's action as we drive home from work; Through endless, fervent discussions on WhatsApp groups.
It's time to reckon with the fact that most of Test cricket is not made for live viewing at all - either from the stands or from the living room. Test cricket carries on at its own pace, even as life happens. What does this mean for the future of the sport? Well, Test cricket has survived doubters, World Wars, cinema and all forms of distractions for well over a century. Chances are that it will outlive us too.
When Noah wondered where he would find animals for his ark, God said, "Build it and they will come". The administrators are taking a similar approach to Test cricket, and the Dubai experience shows that the animals aren't exactly flocking to the ark. Cricket will survive their stupidity, but that's no reason for them to not be more considerate to the few of us who still love the epic format.