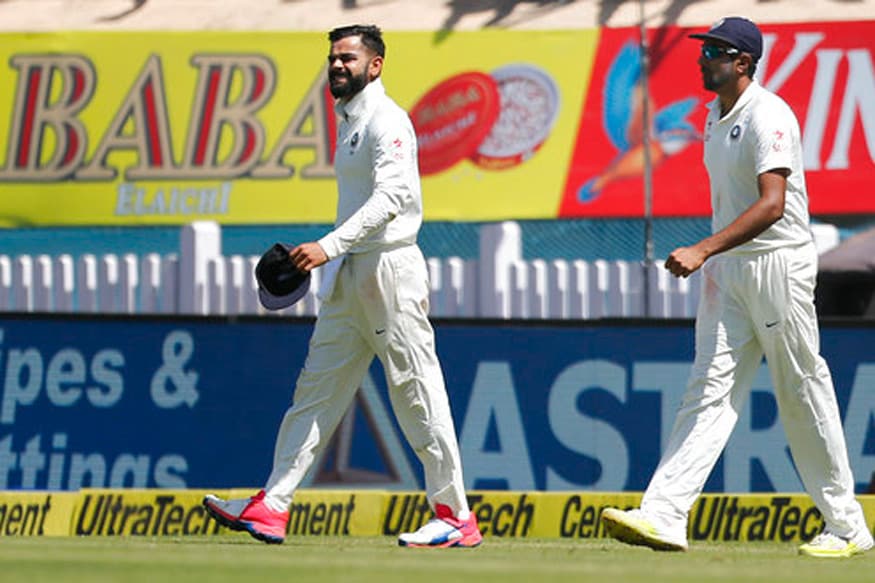 New Delhi: Legendary Sunil Gavaskar feels India missed a fifth bowler in the third and penultimate cricket Test against Australia which ended in a tame draw in Ranchi on Monday.

Gavaskar was of the opinion that with Wriddhiman Saha, Ravichandran Ashwin and Ravindra Jadeja in good nick, India can afford to bring in a fifth bowler in the playing eleven to share the burden of its four-men bowling attack.


"India's batting has benefited by the fact that you have somebody like (Ravichandran) Ashwin, somebody like a Wriddhiman Saha at No 6, 7 and 8. And if Jadeja can come score runs as he has done in this series then I think it really makes sense to go back to five bowlers and six batsmen theory," Gavaskar told a news channel.


" India clearly missed a fifth bowler on Monday. I am not saying a fifth bowler would have ripped through the opposition but he would have given just that little bit of break to our hard working fast bowlers. Both Umesh (Yadav) and Ishant (Sharma) bowled their hearts out," he said.

The former India captain also differed with Australia captain Steven Smith and said it is not the visitors, but India who has the momentum on its side going into the fourth and final Test in Dharamsala starting Saturday.

"I think the momentum is still with India because they are ones who came back, having batted second and chasing 450 plus score. They might not have bowled Australia out, but I think the momentum definitely is still with India," Gavaskar said.

"At the end of the day momentum doesn't matter much because after the Bangalore win we thought India has the momentum, but things didn't go well. So what happens on the day is important."

Gavaskar also praised Peter Handscomb and Shaun Marsh for their gritty batting effort to bail Australia out in the game. The duo stitched match-saving 124 runs for the fifth wicket to deny India a win.

"I think the way these two (Handscomb and marsh) batted, they denied India a win. It was good old fashioned Test match batting. It didn't mean that they were playing for a draw from the first ball of the game. It's fine when you find that you are not in a position to win then it's better to save the game and live to fight for another day.

"And that's exactly what the Australians have done because if Australia would have lost on Monday, it would have been an uphill climb. Now they have an opportunity to win the series," he said.


First Published: March 21, 2017, 8:57 AM IST