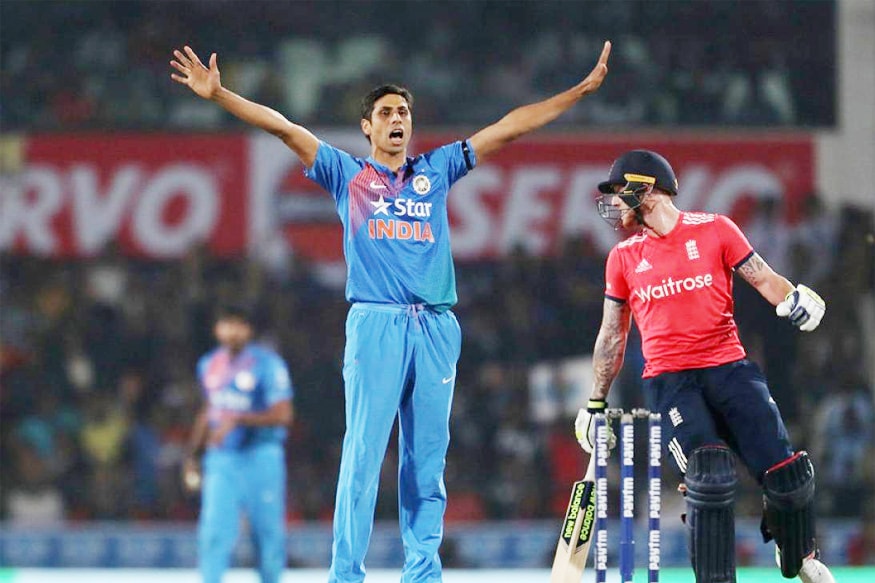 New Delhi: There are bowlers who know what needs to be done in a particular match situation and there is Ashish Nehra, who has skill-sets to execute exactly what he is thinking.

As he made his umpteenth comeback against England in T20 series after his knee surgery, Nehra's 3/28 in a close victory was a reassurance that he has not lost anything and is the mentor that the likes of Jasprit Bumrah or Bhuvneshwar Kumar need.

Come April 29, Nehra will be 38 years old and is one of the two active Indian cricketers (the other being Harbhajan Singh), who had made their India debuts way back in 1999 under Mohammed Azharuddin.

So what makes Ashish Nehra tick? From close buddy Harbhajan Singh to former India bowling coach Bharath Arun, Madan Lal and Vijay Dahiya, one thing was common in what everyone had to say about Nehra.


"High skill level, analytical mind and thorough knowledge about his own body that has helped him sustain for so long," said the coach


Harbhajan knows Nehra for close to 20 years now and no wonder can shed a bit of light on his longevity.

"His skill level is in a different league. Like Virat Kohli can gauge what a bowler will bowl and exactly what shot he will hit, Ashish exactly knows what a batsman can hit if he bowls a particular delivery and sets the field accordingly. I know the amount of pain he has gone through but what helped him is knowing his body," Harbhajan told PTI.

At 38, how does he still crank up close to 140 kmph? Harbhajan explains: "That's because of his bone structure. He looks lean but has a high bone density. If he sits on you, you would suddenly feel, 'Gosh this guy is heavy'. But he doesn't look like a big bodied beefed up guy.


"Also he runs a lot. He is still one of the best runners in this Indian team. After so many injuries, he has worked a lot on his lower body. He bowls fast because of a good lower body and synchronisation in his run-up," explains the senior off-spinner, who himself has 400 plus Test wickets.


But even Zaheer Khan had a lot of skill but had to curtail his pace, Harbhajan termed it as requirement of a certain endurance level for five-day games.

"Zak also had a lot of variation but since he was playing Test cricket, the endurance level required him to assess his body differently. When I think about Ashu, I feel what a great Test bowler he could have been had his body permitted," Harbhajan stated.

Former India bowling coach Arun spoke about how Nehra possesses two variants of bouncers.

"He can bowl two bouncers which are completely different from each other. He bowls a steady yorker and a fantastic good length delivery which rears up. The T20 format suits him perfectly as he can bowl flat out. The best part is that he was never a 125 kmph bowler.

"He is always a 135 kmph bowler. That's because in T20, you need to bowl 24 deliveries and that gives him license to go flat out," Arun assessed.


First Published: February 3, 2017, 4:53 PM IST