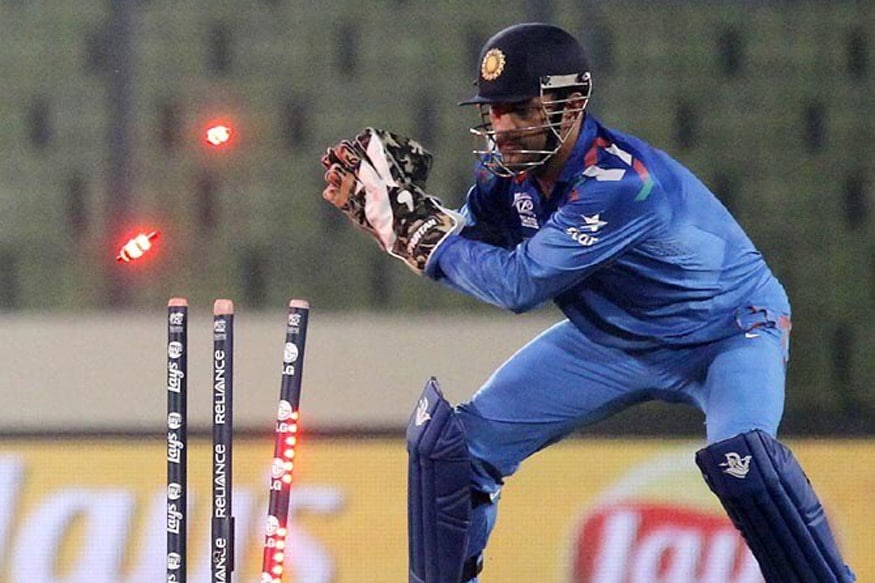 New Delhi: Mahendra Singh Dhoni has added a fresh feather into his already illustrious cap as he took his tally to 100 stumpings while playing for India during the third ODI against Australia at the Holkar Stadium in Indore.
Dhoni affected the stumping of Australian hard-hitter Glenn Maxwell of the bowling of Yuzvendra Chahal in the 43rd over and this was his 100th stumping for the Men in Blue in ODIs. With the help of Dhoni's quick glouvework behind the stumps, India produced a scintillating comeback in the match as this wicket was a part of a stunning Aussie collapse.
In total, Dhoni now has 103 stumpings in the 50-over format of the game — 100 for India and 3 for Asia XI. Earlier, Dhoni became the first wicket-keeper in the world to affect 100 stumpings in ODIs during the fifth ODI against Sri Lanka in Colombo last month.
Legendary Sri Lankan keeper Kumara Sangakkara is second in the list with with 99 stumpings to his name. However, Sangakkara took 404 ODIs to reach this figure, while Dhoni affected 100 stumpings (including Asia XI) in just 301 ODIs (the Colombo ODI against Sri Lanka was his 301st match).
Third wicket-keeper in the list is also a Sri Lankan and he is Romesh Kaluwitharana, who affected 75 stumpings during his time in the game.