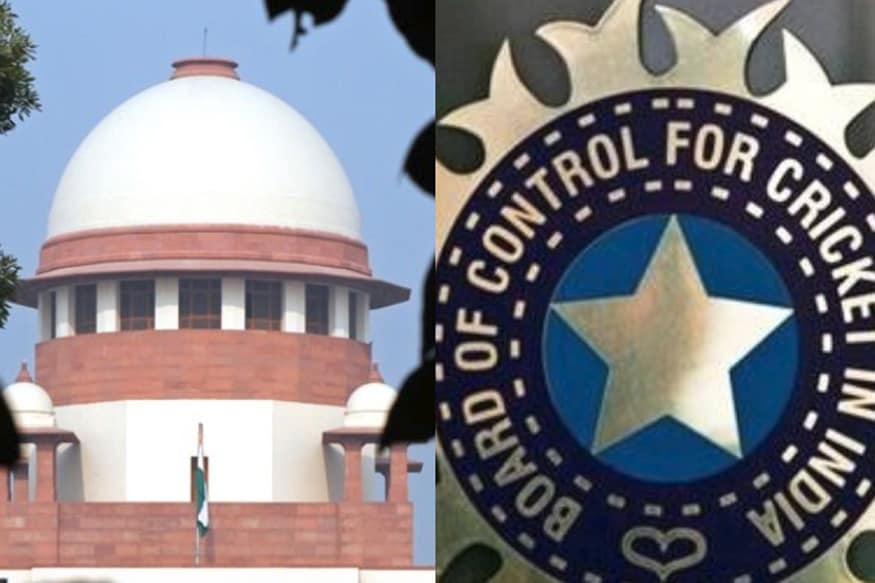 The Supreme Court (SC), on Thursday, was set to hear from the recently appointed Amicus Curiae (friend of the Court) PS Narasimha on the progress made in discussions with BCCI member associations. Last month, the court had directed all state associations to take their grievances to Narasimha. Most of these grievances are related to release of funds due to the associations by the Committee of Administrators (CoA).
However, on Wednesday (April 10), Amicus Narasimha asked the Apex Court to approve the appointment of lawyer Sridhar Potaraju to assist him in handling all the case filed by the different state associations. Narasimha also asked for a later date and the Supreme Court have now listed the matter for April 25 and May 2 now instead of Thursday.
Earlier, the SC order on March 14 read, "By consent of all the parties, Mr.PS Narasimha, learned Amicus Curiae, is appointed by this Court to act as a Mediator in relation to any dispute that might arise in the instant interlocutory applications pending before us."
The SC has promised to give successive dates starting April 25 to dispose the 80-odd petitions filed by the state associations in the Apex Court to clear the way for the long-awaited BCCI elections to elect an Apex Council.
The SC-appointed Committee of Administrators (CoA) have also put the formation of players association on fast-track, anticipating that the Apex Court will clear all the pending cases with the help Narasimha before breaking for summer vacations.
From March 15, Narasimha begun a series on meetings with CoA lawyers, BCCI state association members' lawyers, BCCI CEO Rahul Johri and two CoA members Vinod Rai and Diana Edulji.
CricketNext understands that Narasimha was supposed to summarise these meetings to the Apex Court, when the two-judge bench again takes up the matter. One common grouse by most BCCI members is that the CoA has 'tweaked' the wording of the new BCCI constitution.
"The SC order said that the new BCCI constitution should be on 'similar lines' to the one proposed in Lodha recommendations. However, CoA's draft insisted on it being 'mirror image'," a state association member told CricketNext after meeting Narasimha last week.
Cricket Association of Bihar (CAB) secretary Aditya Verma, one of the original petitioners in this case, also met Narasimha with his grievances which included alleged corrupt practices by the current official cricket body of the state — Bihar Cricket Association (BCA).
"I had a very cordial meeting with the Amicus. He heard all my grievances patiently. Narasimha agrees by the points raised by me that BCA officials like president and secretary are not authorized to hold office according to the new BCCI constitution since they have already held this post for nine years. He also agreed that it's for this same reason that they are not adopting the new constitution," Verma told CricketNext.
"I also gave him a CD of the sting conducted by News18 India on the BCA officials taking bribe. Also, I informed him about the manner in which the Rahul Johri's sexual harassment investigation was handled. Narasimha said he will look into the matter," he added.
The new constitution states that the CEO appointed by state associations, like the one appointed by the BCCI, should have worked in a company with annual turnover of Rs. 100 crore. BCCI members want this clause waived off.
"The state associations get a fixed amount from the BCCI now about Rs. 32 crores and it is even less for smaller associations. If we hire a CEO from a big firm, he will demand a fat pay cheque, which we can't afford to pay. However, appointing a CEO is also mandatory. So, we have requested the Amicus to have a relook at this clause," a BCCI member said.
The first of these was a meeting between Narasimha and the CoA counsels on March 17 that lasted four hours to study the case which comprised a large number of interlocutory (inter-related) applications filed by various parties. The meeting with state association lawyers started on March 20 beginning with Tamil Nadu Cricket Association (TNCA), followed by north-eastern states Arunachal Pradesh, Meghalaya, Nagaland, Sikkim and Manipur as well as Pondicherry, Odisha and Rajasthan.
A few of these members were not pleased by the 'cooling off' period for BCCI officials made mandatory by the Lodha recommendations.
"An experienced administrator, who has given nine years to the sport will now have to make way after nine years. The state associations will be the ones who lose out because the new members will take their own time to get the hang of things. Also, the administrators who have stepped down for three years might move on to other things and may not be keen on getting back into cricket administration again," a senior BCCI official said.
On March 22, Narasimha met representatives from Telengana, Kashmir Gymkhana Club and former IPL chairman and BCCI vice-president Rajeev Shukla, who was representing Uttar Pradesh State Cricket Association and spoke to Johri as well to discuss issues relating to claims for funds raised by various states associations.
Apart from these, Narasimha met state associations of Baroda (March 26), Saurashtra (March 28), Madhya Pradesh (March 28), Karnataka (March 29), Delhi (March 29) and Himachal Pradesh (April 1). Rai and Edulji held a meeting with Narasimha on March 25 and April 1 respectively.