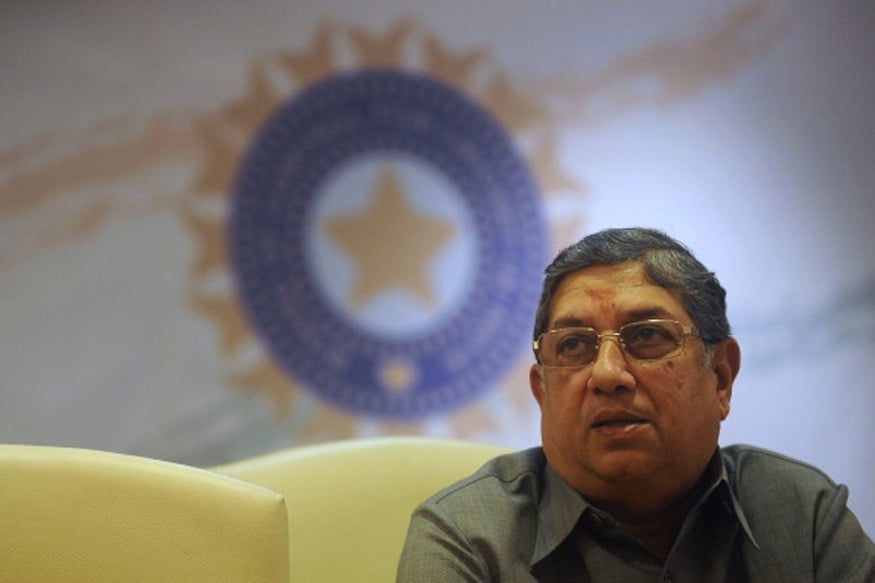 New Delhi: The Supreme Court of India on Friday issued notices to ex-BCCI president N Srinivasan and Niranjan Shah for attending the SGM despite disqualification. This comes after the SC appointed Committee of Administrators (CoA) in a scathing status report, described the duo of Srinivasan and Shah as "disqualified office bearers with vested interest", who are trying to stall implementation of Lodha reforms.
It was the fourth status report that was submitted to the Supreme Court by the COA. The earlier reports were filed on February 27, March 17 and April 7.
The Supreme Court on Thursday gave the duo time till July 24 to respond to the notice. The apex court further said that it will examine if office bearers, otherwise disqualified, can participate in BCCI affairs through other routes.
Both Srinivasan and Shah sat in the SGM as nominees of Tamil Nadu Cricket Association and Saurashtra Cricket Association respectively.
The CoA's report praised acting Secretary Amitabh Chaudhary for trying to work towards implementation of reforms but accused treasurer Aniruddh Chaudhary — a Srinivasan loyalist — of being a "mute spectator".
The COA also expressed its helplessness in building consensus among state units. Point seven in the report read: "During the intervening period of three months since COA filed third status report, every effort has been made by the COA to build consensus among constituent members of BCCI for adoption of new BCCI constitution. The COA held two meetings, on May 6 (a day before SGM) and June 25 (a day before SGM) in an attempt to build consensus but all these efforts were to no avail. The SGM held on June 26 was manifestly disruptive. Before the meeting, a substantial consensus had been arrived at as a result of mutual deliberations between COA and various constituent members of BCCI."
Point nine mentioned former BCCI president Srinivasan and Shah, who have been kingpins of disruption. "The SGM on June 26 was attended by various persons who are disqualified from being office bearers of BCCI and/or their respective state/member associations including N Srinivasan (represented TNCA) and Niranjan Shah (Saurashtra CA) amongst others."
"Such disqualified persons have a vested interest in stalling implementation of judgement because if the judgment is implemented, such disqualified person will have to relinquish control over their respective state associations," stated point 12.
The COA has also submitted an audio file that indicates that during the June 26 meeting, some disqualified members "tried to hijack" the meeting. The COA also mentioned that state units are trying to find a way to accommodate disqualified people as the SC order only speaks of debarring disqualified office bearers from attending the BCCI meetings.
However, people like Shah without holding any post are taking advantage as there is no definition of status of an ordinary member for attending BCCI SGM. Shah was a special invitee at the SGM courtesy being a member of the special committee, formed for the implementation of reforms.