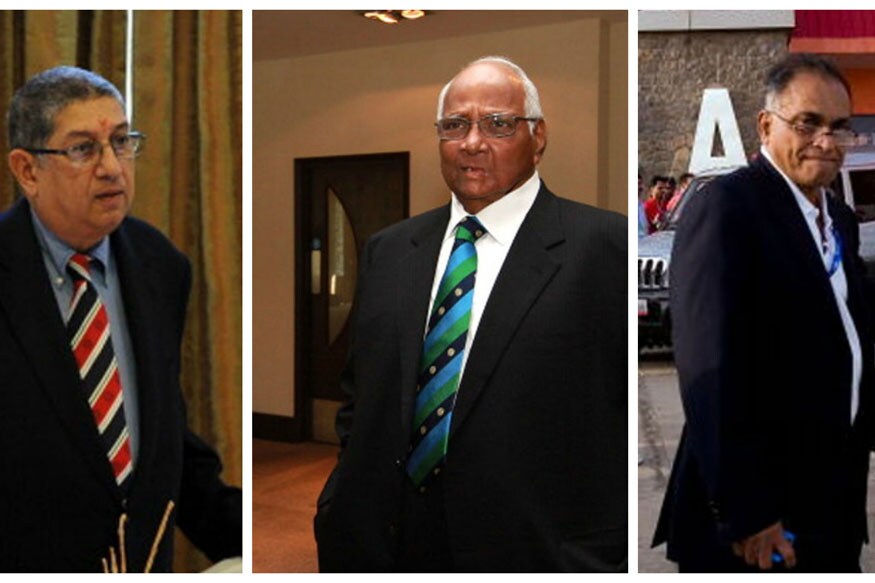 New Delhi: The Supreme Court of India on Monday cracked the whip on the Board of Control for Cricket in India for not complying with the recommendation of the Lodha committee. It rendered president Anurag Thakur and secretary Ajay Shirke powerless, saying they should "forthwith cease and desist from" the board's work.

Yet, the biggest takeaway from the decision apart from the action taken against the top brass is the end of the road for all administrators above the age of 70.

The decision means that stalwarts like N. Srinivasan (president Tamil Nadu Cricket Association), Sharad Pawar (former BCCI chief), Niranjan Shah (former BCCI secretary) and Farooq Abdullah (former president of Jammu & Kashmir Cricket Association) among others can no longer hold a post in the BCCI or the state associations.


During earlier hearings, the BCCI had refused to adhere to the age restriction, but the Supreme Court stood ground.


"Why 70, you should quit at 60. Now a days even politicians are being forced to retire at 70, then why can't the officer bearers of BCCI do it. Persons above the age of 70 and having wisdom and experience can be given advisory roles. There is a limit when you should say enough is enough," a bench headed by Chief Justice of India TS Thakur had said.

The bench also comprising Justice FM I Kalifulla, even took the example of former BCCI president Jagmohan Dalmiya who passed away while serving as the board's president.

"The past president of BCCI (Jagmohan Dalmiya) could not communicate. Why did those who elected him could not see why they were electing him? BCCI president has been given five years more than Supreme Court judges. Can you suppose a situation when a president of BCCI could not communicate. A person managing the affairs of cricket should be physically agile," the bench had said.

First Published: January 2, 2017, 2:30 PM IST