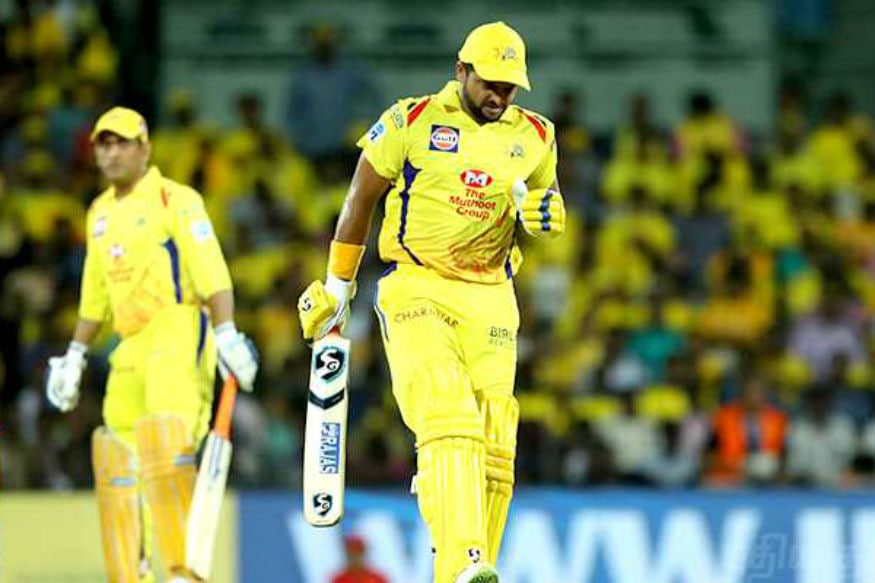 Mohali: Chennai Super Kings chief coach Stephen Fleming today said the team has to find a way to minimise the loss of key injured player Suresh Raina. After opening their campaign with a bang defeating Mumbai Indians in the IPL opener, MS Dhoni led CSK pulled off yet another thrilling chase the other day beating Kolkata Knight Riders. However, losing Raina is a big loss for the team.
Raina is ruled out of next game against Kings XI Punjab after sustaining a calf muscle injury during the match against KKR. "Raina will certainly miss this game, the blessing is that we've got another four days in between and there might be a chance that he is fit again for the next game," he said.
About Raina, Fleming said, "We can't replace him. He is one of the best performer in the IPL and highest run scorer, so we can't replace him, but we have just got to find a way to minimise his loss."
"We have got good players in our set up. Dhruv Shorey, Murali Vijay who has played here (in Mohali) last year... So, these are guys with points to prove with international experience and when they get the chance they would do their best to do what Suresh Raina can do."
Fleming also said that another player Lungi Ngidi had flown back to South Africa owing to a family exigency and the side is set to miss the services of the pace bowler on "seam friendly" Mohali tracks.
He said that changes are likely to be introduced in the batting order in Raina's absence, but these may be revisited once he is fit again to play. He also said that IPL is about making combinations given the challenges one is faced with.
"Sometimes the ideal has to sit on the side and you come up with solution that fits may be the bigger picture."
Fleming was also fielded questions on his team having been forced to shift its home games out of Chennai to Pune over Cauvery water dispute protests.
"There's obviously been a lot going on. I guess the positive is that we have had two wins out of two. There haven't been great performances, but..fighting wins, which sometimes at the start of the tournament are more valuable. Yet disappointed to be leaving Chennai, we set our auctions to pick a team that was based on conditions in Chennai," he said.
About playing in Pune, he said, "Whether the Pune pitch is the same it was 12 months earlier, we will have to wait and see when we get there. We know some characteristics of that ground, which is again a positive. Does it replace Chepauk, no it doesn't. But we will get our players get used to the conditions (at Pune) as quick as we can."