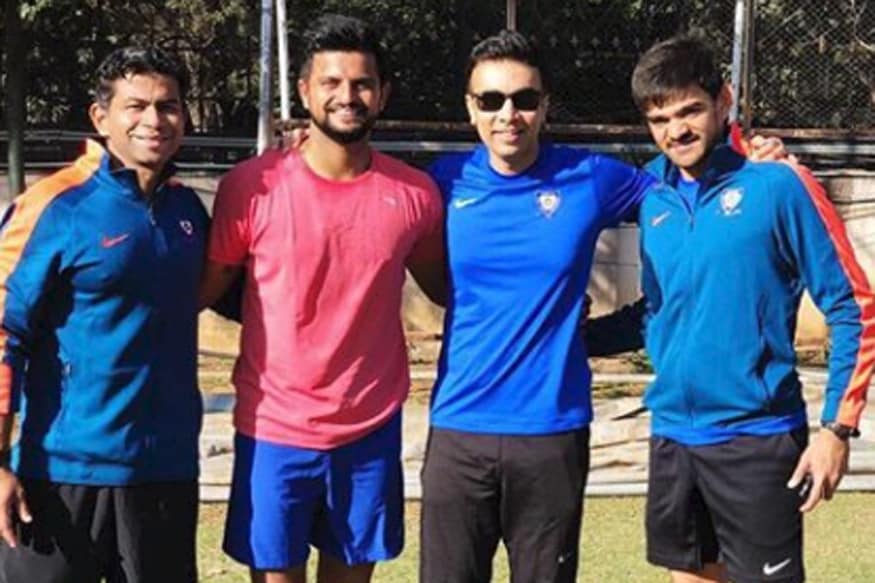 New Delhi: India cricketer Suresh Raina has cleared the difficult 'Yo-Yo' endurance test at the National Cricket Academy in Bangalore on Thursday. Raina took to social media to reveal that he has passed the test after 'days of hard work' at the NCA.

Raina's Twitter post read: "Cleared my Yo-Yo & fitness test today, after days of hard work at #NCA! ‪Received tremendous support from all the trainers, coaches & officials.‬ ‪Thank you all! ‪It's always so encouraging to train here at #NCA, motivates me to push my limits and bring the best out of me."




The Indian team regularly undergoes a series of fitness tests with 'Yo-Yo' endurance test being the most important of them. It is an advanced version of the 'beep' test that was used by teams of earlier generations. The current Indian team is considered to be the fittest by a fair distance. Earlier in August, Raina and Yuvraj Singh were reportedly left out of the limited overs squad after the duo failed to pass this test.

Raina had also uploaded a video few day ago where he was seen sweating it out at the NCA. Raina's Instagram post read: "Determination gets you a long way! #AnotherDayatNCA #prefectStartOfTheDay #fitme #happyme #healthyme"





Just for understanding, how the Yo-Yo Test works.

Cones are placed to mark out two lines 20 meters apart. A player starts with his foot behind one of the lines, and begins running when instructed. Player continues running between the two lines, turning when signalled by the recorded beeps.

After each minute or so, the pace gets quicker. If the line is not reached in time, the player must run to the line turn and try to catch up with the pace within two more 'beeps'. The test is stopped if the player fails to catch up with the pace within the two ends.

The entire process is software-based where the results are recorded.

It must be noted that the same test for football and hockey team will produce entirely different results, have higher benchmarks, considering the speed and endurance level involved with the sport.






First Published: December 21, 2017, 2:44 PM IST