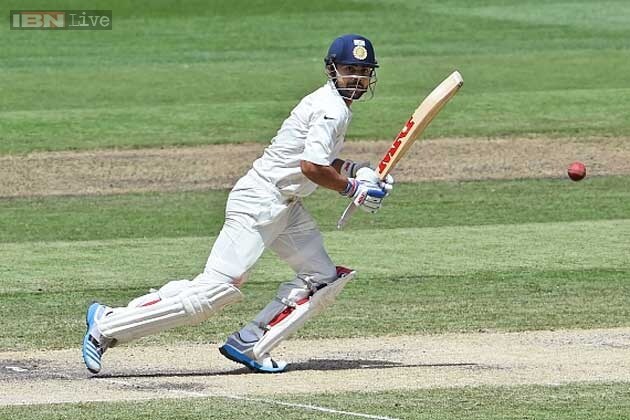 Melbourne: India's premier batsman Virat Kohli on Sunday said, it was unusual to see Australia drop so many catches.
Kohli (169) and Ajinkya Rahane (147), primary beneficiaries of Australia's generosity, scored fine centuries to help India launch an inspired reply to the home team's huge first innings score of 530, reaching 462 for eight at the end of day three.
"They have set for high standards in the field and today was surprising to see them drop three catches and have so many misfields and easy singles for us," Kohli said.
Kohli and Rahane survived after giving two chances each, while debutant Lokesh Rahul also got a second opportunity.
Kohli said that Australia's poor catching efforts were surprising since they set high standards in the field and are known to maintain the high level.
"I don't remember the last time I've seen them being inconsistent in the field. They've got very high standards with slip catching and in the field," he said.
"It might just be one of those off days for them, but in general they do have very high standards as far as fielding is concerned," he concluded.