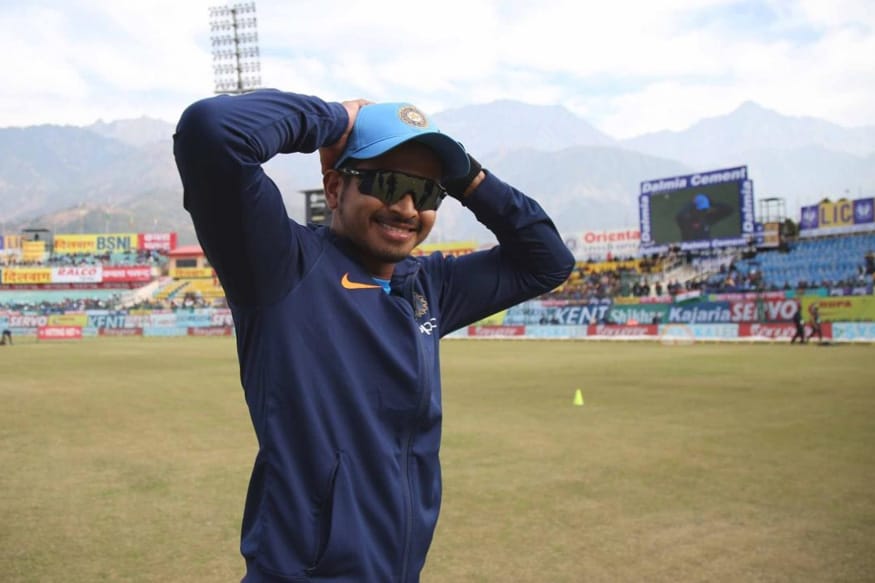 I am > I was is Shreyas Iyer's WhatsApp status message these days. It is impossible to not feel for Iyer considering how he has been handled by the national selectors over the last few years.

A prolific run-getter at the domestic level who has proved his mettle with India A, he was viewed as one of the prime candidates to bat at No.4 in the Indian team. Two half-centuries in five One-Day International innings would have made him believe that he had done his bit to deserve a longer run, but he has somehow fallen off the radar and his chances of making it to the World Cup squad appear negligible.

Iyer has often opened up about his confused state of mind and the realisation that worrying about things beyond his control will hamper his progress. The only thing that he can do is keep scoring runs and hope that the bigger opportunities will eventually come along. He has walked the talk in the Syed Mushtaq Ali Trophy inter-state Twenty20 competition 2018-19 by putting himself second on the batting charts with 350 runs at an average of 70 and a strike rate of 166. He has two centuries in the competition and now holds the record for most sixes by an Indian in a T20 innings when he hit the ball 15 times over the fence against Sikkim.

His form has been instrumental in Mumbai making it to the Super League stage, which gets underway in Indore from Friday (March 8). He and Suryakumar Yadav with the bat, and Dhawal Kulkarni and Tushar Deshpande with the ball have ensured that Mumbai's poor Ranji Trophy run, where they failed to qualify for the knockouts for the first time since 2007-08, is consigned to the background for the moment at least.

They started the season by winning the Vijay Hazare Trophy, and will be eager to finish it with another title. Mumbai will however be without their captain Ajinkya Rahane who has been ruled out for a few weeks because of fitness issues.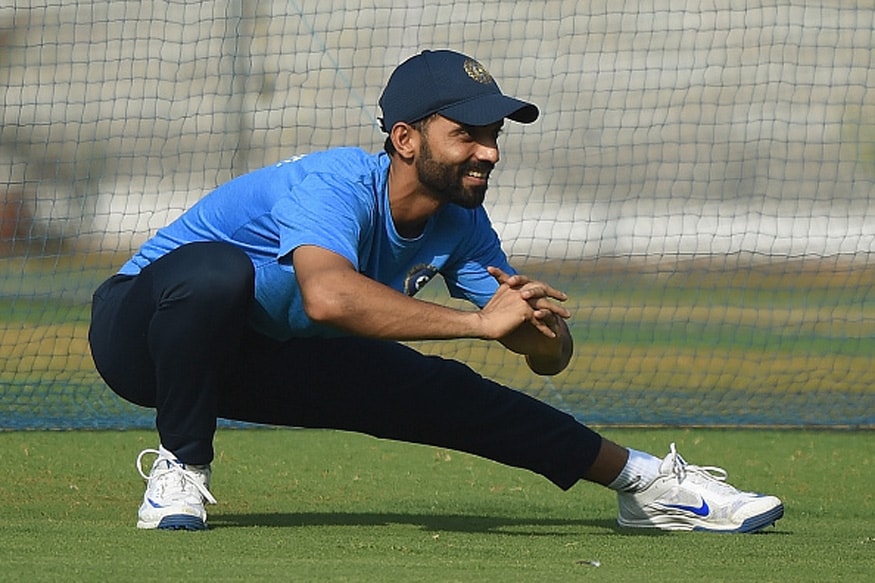 Photo Credit: Getty Images

"He was carrying niggles even during the league phase, which he kind of pushed through when were in a bit of trouble," Ajit Agarkar, Mumbai's chief selector, said. "But he would not be 100 percent (fit for Super League)."

It is a severe dent for Rahane, who a few days back was quoted saying that he deserves a consistent run in India's white-ball team.

"The point is that if as a player I have always played for the team, then I deserve chances more consistently. That's the least I am asking."

The batting responsibility automatically increases on Iyer, Suryakumar and Prithvi Shaw in Rahane's absence. Mumbai's first challenge will be to top Group B of the Super League round. Delhi, Vidarbha, Karnataka and Uttar Pradesh are their challengers. Group A is made up of Jharkhand, Gujarat, Railways, Bengal and Maharashtra. Both group toppers will meet in the title clash on March 14. All 21 matches will be televised.

The Syed Mushtaq Ali Trophy has always been treated like stepson of the Indian domestic season. There is no fixed slot for the tournament in the calendar because the purpose is not always direct. At times, it has been used as a screening test ahead of the Indian Premier League auctions, and on other occasions the format has been tweaked so much that the tournament's identity has been lost.

The 2018-19 edition has been more of a warm-up for those who will feature in the upcoming IPL, and a chance for others to make a strong impression for future benefits. The teams still in the race, however, won't agree with this view. The players understand that winning a title as a team will always reap rewards.

Like Iyer, focus will also be on Ishan Kishan. His prolific run with the bat and more importantly, good captaincy is the reason behind Jharkhand topping Group A in the first round. The way he absorbed the pressure in the first game against Delhi while having only 158 to defend was a show of maturity. They prevailed by three runs, and built on that momentum through the tournament.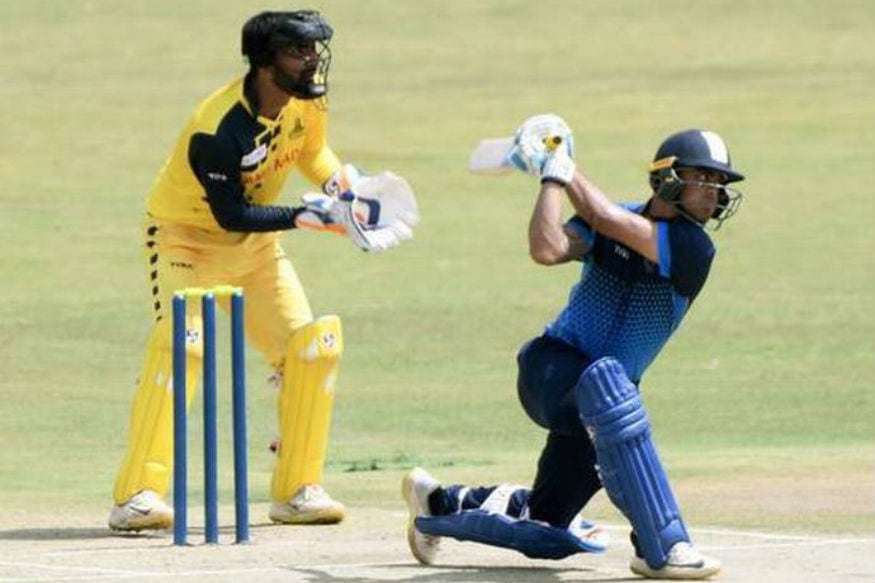 Image: Twitter

During the course of the next five matches, Kishan became the first Indian wicketkeeper to make a T20 century and second Indian to score consecutive hundreds in the format. Of course, Mumbai Indians will be happy with his touch, but for him the priority is to give Jharkhand the title and keep elaborating the narrative of their rise as a strong force in a short span.

After their first loss against Jharkhand, Delhi, the defending champions, have looked a complete unit under Ishant Sharma. The batting has depth and the bowling has variety. Vidarbha, the Ranji and Irani champions, have never been considered a strong side in T20s, but this time they have pushed the bar with five wins in six games. Their character came to the fore in the game against Rajasthan where Akshay Karnewar's 4 for 7 helped them defend 117.

Abhimanyu Easwaran was so far known for his skills as a batsman in the longer format of the game, but this season has been a revelation as he has topped Bengal's batting charts with 280 runs at a strike rate of 142.85. They have also been greatly boosted by the return of Wriddhiman Saha from injury. He is the only other Bengal batsman to score more than 200 runs, which includes a 62-ball 129 against Arunachal Pradesh.

Maharashtra and Railways making it to the second round is quite an achievement considering they had slipped in their standards over the last couple of seasons, while Uttar Pradesh continue to show the rapid strides they are taking with a new core in place. No team has dominated the tournament so far like Karnataka. Manish Pandey's boys are the only side to not have lost a match so far.

Rohan Kadam, in his debut season, has stolen the show with 340 runs in seven matches, and he has got good support from Pandey himself. Similarly, Shreyas Gopal has been in good nick with 13 wickets that makes him the third best bowler of the competition.

The results of the inter-state T20 competition usually fade away after a few weeks because of the IPL, but that's not something the ten teams have in mind right now. All that matters is adding a silverware to the cabinet and that is a strong reason why the Super League stage could produce some fascinating contests.

Whichever team wins will have every right to steal Iyer's Whatsapp status message – I am > I was.

(Sidhanta Patnaik has reported on six ICC men's and women's tournaments. He is the co-author of The Fire Burns Blue - A history of women's cricket in India. @sidhpat)

First Published: March 7, 2019, 9:38 AM IST