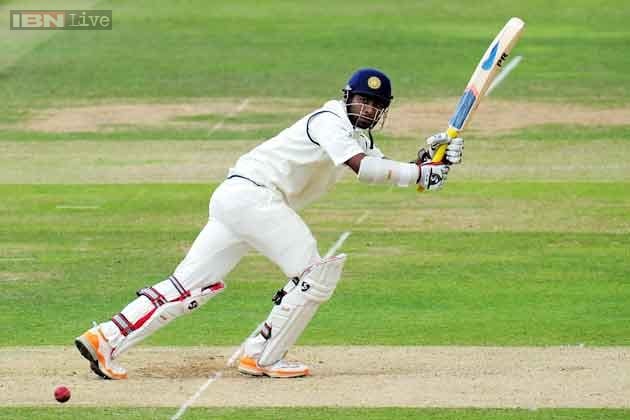 A domestic final is familiar territory for Karnataka now. They have won last year's Ranji Trophy, the Vijay Hazare Trophy for the past two seasons, and the Irani Cup. Today, they are a legitimate domestic behemoth. However, a year ago, Karnataka hadn't yet acquired the aura of invincibility they sport now. On the eve of the Ranji Trophy final of 2013-14, they were merely the most impressive domestic side of the season.
On Saturday (March 7), the eve of the Ranji Trophy 2014-15 final, they have shown the strides that can be made in a year, in perceptions and on the field. Karnataka have the chance to add an eighth Ranji title to their collection, pulling ahead of Delhi into sole second place behind Mumbai, who have won a whopping 40 titles.
When asked what changes he had seen in his side from a year ago to now, R Vinay Kumar, the Karnataka captain, said the difference was more in the intangibles.
"I think it is the self-belief and experience," said Vinay at the Wankhede Stadium, the venue of the final. "Most of them have played more than five-six years of domestic cricket. They know exactly what kind of effort they have to put, fitness, mindset, everything, and that whenever they get the opportunity, they need to perform. Everyone wants to achieve big."
Abhinav Mukund, the Tamil Nadu captain, tasked with the daunting assignment of stopping Karnataka's winning run, assumed charge of his side only midway through the season, at which point the team promptly reeled off three wins - two with bonus points - to make it to the knockouts. Abhinav took over from R Prasanna, who was out due to injury, and stayed in the saddle even after Prasanna returned.
Though he has past captains and senior stalwarts such as M Vijay, Dinesh Karthik and L Balaji in the side, Abhinav said the squad was pulling together as a group.
"Whoever has been a captain before have all come forward and helped me in these last five games," he said. "Vijay, Dinesh, Prasanna, Balaji these are all former captains. All have come forward and given their opinions. The main goal is for the team to win. Everyone is itching to win. That's where all the hard work has gone, and we want to focus our energies in the right direction.
"I have enjoyed it, to be honest. I enjoy being the leader of a team, to set a good example and do the right things. It's been challenging, yes, but I have also enjoyed the process."
Among the several mini battles that the Ranji final will offer, is one amongst the openers. Vijay and KL Rahul are on opposite sides now, but were weathering Australia's pace battery in tandem in the latter part of India's Test series not too long ago. Abhinav himself has been part of India's Test side while Robin Uthappa, enjoying a purple patch across formats, is on the fringes of national selection and was considered most unlucky to be left out of India's eventual 15-man World Cup squad.
Abhinav, however, wouldn't be drawn into comparisons. "We are a young side which is looking to do well, which is looking to win. These small battles don't really make a lot of sense when you are looking at the bigger picture and the bigger picture for us is to go out there and do well as a team," he maintained.
The bigger picture for Tamil Nadu is they haven't won a title since 1988 and haven't been in the final since losing to Rajasthan in 2011-12, when they were batted out of the match after Rajasthan piled on 621 in a whopping 245 overs. "We approach every single Ranji Trophy thinking about the fact that the last team that won it was in 1988. But history is history and what we can change is in our hands at the moment," said Abhinav. "To be honest, the last time we played a final, I don't remember feeling the pressure because we were on the field for close to three days. I don't know what happened in that final, it was a blur. But that is the past. We are playing a good brand of cricket and I am excited about the prospect of playing this final."
Tamil Nadu would have their task cut out, however, against a rival in no mood to let up. Karnataka may have gone undefeated for 27 straight first-class matches - including the Irani Cup game last season - but they have had to dig deep during some of those matches, an experience that would hold the side in good stead should they find themselves on the back foot at the Wankhede.
"Most of us are not aware about the 27-game unbeaten streak. We are not thinking much about the last game or whatever records we have we are going one game at a time," said Vinay. "Yes, the last couple of games (we haven't been as dominant). I think halfway through the league stage we were almost safe for the quarterfinals, which is why we tried different combinations, and tried all the bench strength. That's why we struggled a bit. Now we have a full team and hopefully we will do well."