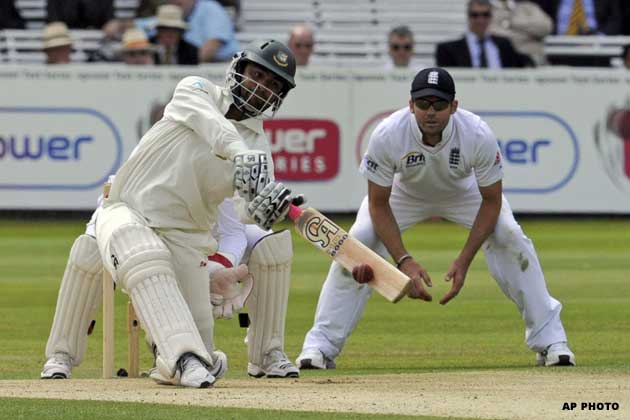 Melbourne: Bangladesh coach Jamie Siddons says his team cannot wait to take on the declining Australians in a Test series come April and claims that the "Virender Sehwag-like Tamim Iqbal" and Shakib Al Hasan are good enough to walk into the Oz dressing room.
"(Al Hasan) I would say is the equal of (New Zealand's Daniel) Vettori but a much, much better batsman. Tamim Iqbal, a Sehwag-type player who made hundreds in England, he's a quality player," Siddons was quoted as saying by 'The Sydney Morning Herald'.
"There's a couple of guys there who are dynamite. Shakib would walk in and bat at six and be their No 1 spinner by that far it's not funny, and Tamim Iqbal would be your other opener with (Shane) Watson without a doubt.
"They'd walk in at the moment, but it's easy to say that when the boys are struggling," he added.
Al Hasan has 1179 runs at an average 31.02 and 75 wickets at 32.1 in Test cricket.
Iqbal, on the other hand, notched up back-to-back Test centuries in England this year, and has an average of more than 40 after 19 games.
Australia are due to tour Bangladesh in April next year, after the World Cup.
Siddons said Ricky Ponting's men, who failed to regain the coveted Ashes after losing the fourth Test in Melbourne, are not upto it against quality spin.
"(Australia are) a little bit vulnerable to spin, especially to our left-arm spinners, so it'd be a good time to get them, that's for sure," Siddons said.
"They're still a few rungs above us, and we're still climbing that ladder, but they'd have to come back a lot further than they are for us to really consider ourselves a chance.
"But our left-arm spinners, and their vulnerability to that would probably make it a pretty close contest in Dhaka.
We haven't played a Test against them for a long time. I don't know what the reasons are but it'd be nice to have them," he added.