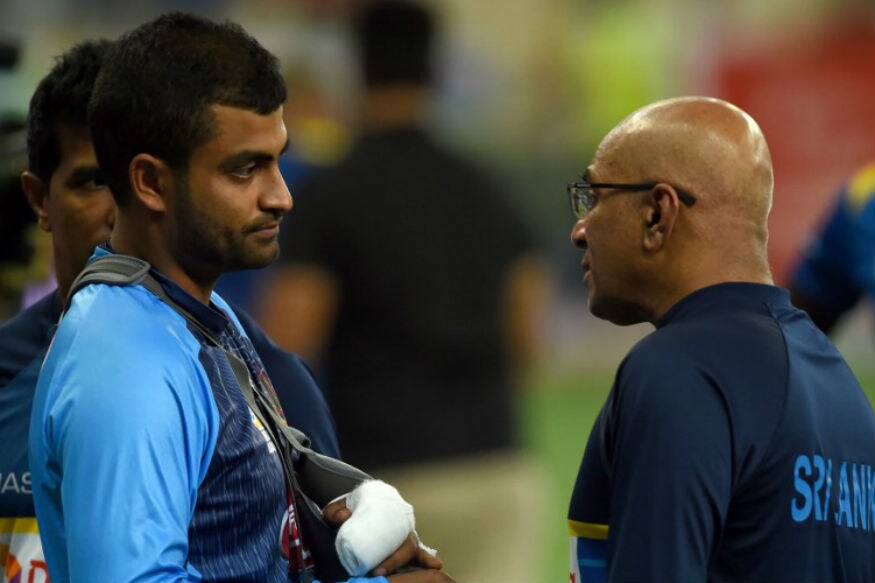 Bangladesh batsman Tamim Iqbal is now targeting a return to competitive cricket during the Test series against the Windies later this month.
Tamim, who had injured his wrist during the 2018 Asia Cup in Bangladesh's first match against Sri Lanka then shocked everyone by coming out to bat afterwards with one good hand, originally wanted to return during the Zimbabwe series.
"I think I will be fit for the first Test (against West Indies). I always wanted to play the second Test against Zimbabwe, at least that was the plan three or four weeks ago. I am not ready," Tamim told reporters on Thursday.
"I don't think the physio will even permit me. It has just been three days of batting against spin bowling and the dog-stick. It is actually semi-batting what I am doing right now," he added.
Tamim further stated that he is yet to have a full net session for himself and has only been playing spin bowling until this point.
"Unless I start full-fledged nets, it won't be fair for the team to declare myself fit. Today (Thursday) is probably the third day that I am batting. I haven't had a full net session. There's a lot of difference between playing 130-140kph and playing against spin and the dog-stick.
"As of now, things are looking very positive. In the next three days, there's going to be a full net session, after which I can tell where I am at."
Bangladesh lost the first Test against Zimbabwe and will need to win the second game to avoid the prospect of a series loss at home.
The win was Zimbabwe's first Test win in five years and only their third win away from home.