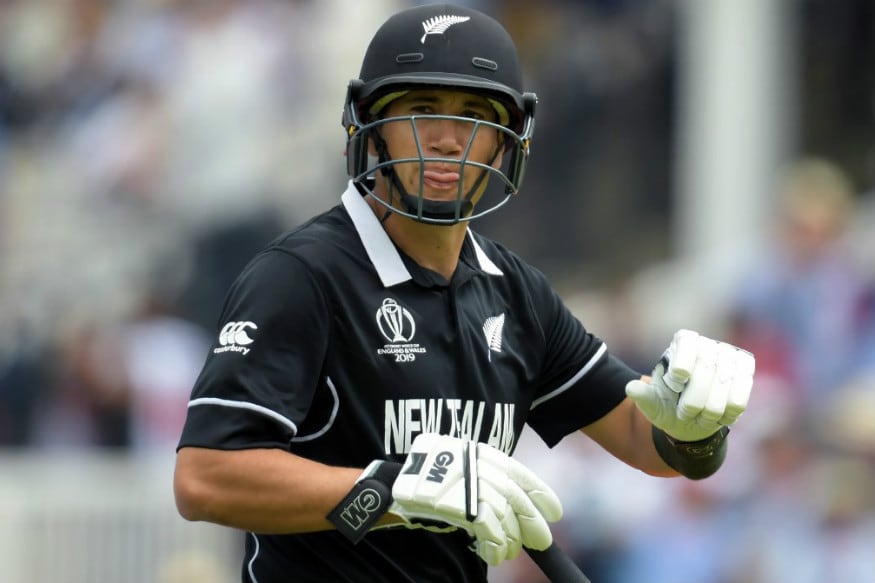 New Zealand's senior batsman Ross Taylor believes that the upcoming tour of Sri Lanka where they will play two Tests and three T20Is will give Black Caps an opportunity to recover from the 2019 World Cup final heartbreak.
New Zealand will play a three-day practice match against Sri Lanka Board Presidents XI before the first Test gets underway in Galle from August 14. The two-match series will also give them their first taste of the inaugural World Test Championship.
"Time's a bit of a healer and we've got new personnel who didn't play in the final," Taylor said.
"The Test Championship is exciting and just going over to Sri Lanka and playing test cricket ... it's a pretty hard place to play but we've had success in the past and hopefully we can have success in the coming weeks.
"I'm excited. The Test Championship is a new concept. Names and numbers on your backs but tests need something different and I believe this can give it a bit of a kickstart and liven it up."
New Zealand are currently ranked second in the longest format of the game and have won their last five series. Taylor said his team won't take anything for granted against Sri Lanka.
"Rankings are nice but it's not something we go out to try and live up to or to maintain," he said.
"We're going out there to win first and foremost. Every game has something on it with the Test Championship. If you are good enough to be in the top two and make that final then we've done our job."
The Kiwis have included four spinners - Mitchell Santner, Todd Astle, Will Somerville and Ajaz Patel - in their 15-man squad but Taylor expects pacers to play a key role as well.
"Obviously spin is going to play a bit part," he said. "We've played in the subcontinent a lot in the last little while and hopefully our experiences and the success we've had can translate into some wins over there as well.
"You've just got to take it series by series. We've picked four spinners but the team is a very settled lineup. But don't underestimate how pace plays a part.
"We won there in 2012 and it was pace that did the majority of the damage. We've just got to assess the conditions once we get over there."
New Zealand will have to do well against Sri Lanka spinners if they want to end up on the right side of the result and Taylor said everyone will work hard on this aspect with the newly-appointed batting coach Peter Fulton.
"It's something we've been preparing a lot for and Peter Fulton ... we're looking forward to working with him and picking his brains and getting some new ideas."