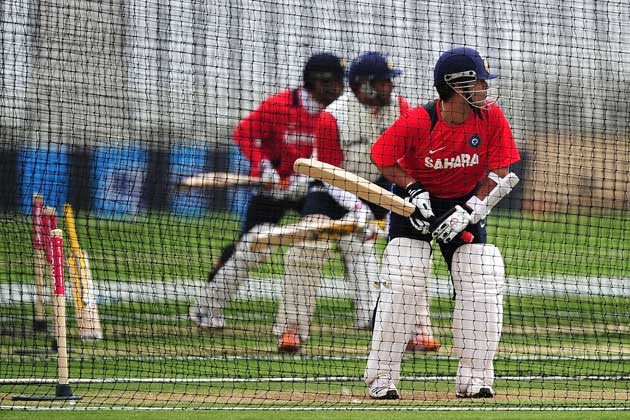 Northampton: If a team indulges in playing relentlessly, the players start suffering from "mental fatigue" and that's exactly what has happened with the Indian players, feels former mental conditioning coach Paddy Upton.
Upton said if a player is on the conveyor belt all the time, it create situations like those experienced by the Indian cricketers during the World Cup, where they fought hard to keep their food down, while Yuvraj Singh became physically sick due to anxiety.
"The current schedules ask players to be machines. We can guess the physical impact on players but what is very little understood is the mental fatigue the players experience when crossing the ropes in every single game where there is that much amount of pressure," Upton told website from South Africa.
The Indian players will go straight into a ODI series against England at home after the current tour. It will be followed by full fledged series against West Indies at home and then head Down Under for a tough battle against Australia.
Some of the players like M S Dhoni, Sachin Tendulkar, Zaheer Khan, Suresh Raina, VIrat KOhli will also have Champions League assignment.
Upton didn't mince words stating that World Cup had taken its toll on players.
"That World Cup was a monumental process, both preparing for the tournament and enduring it for seven weeks. It was a very, very long tournament. The physical drain on the players, I don't think even the players realise the extent to which they were absolutely stuffed."
"I spoke to Yuvraj Singh who said he was sick for nearly two weeks after the World Cup and I know there were a lot of players who were mentally down after the World Cup," he said.
The injuries to the Indian players started to surface during or just after the World Cup.
Upton said it is because of too much cricket that suddenly the high-profile Indian players are looking an average bunch.
"The team knows what to do and how to win, and are good enough to bounce back. By giving players so much cricket, there is a potential of diluting the quality of the product.
We are possibly seeing the evidence of it now," he said.
Upton also revealed that he along with the former coach Gary Kirsten had once spoken to the Indian Cricket Board (BCCI) about players' fatigue and suggested ways to keep them in peak shape.
"The Indian board accepted suggestions like allowing players to go home between Test matches while in India, allowing players to miss games during ODI series, so strategically resting players certain times. That went some way to alleviating the mental and physical fatigue of players," said Upton.
However, players like captain Mahendra Singh Dhoni hardly can take a break from the game due to his responsibilities as a skipper and because sponsors want him to play every series, irrespective of whether it is an important one or not.
"It is an ideal situation for sponsors and for the revenue streams to have so much cricket, but it is not ideal for the quality of the product. It seems there are other things that are dictating the schedules," said Upton.
Virender Sehwag suffered a shoulder injury, followed by a surgery after his IPL team -- Delhi Daredevils -- were eliminated from play-off content_cnion, Gautam Gambhir picked up an injury in the World Cup final. But it came to light only during the knockout stage of the IPL.