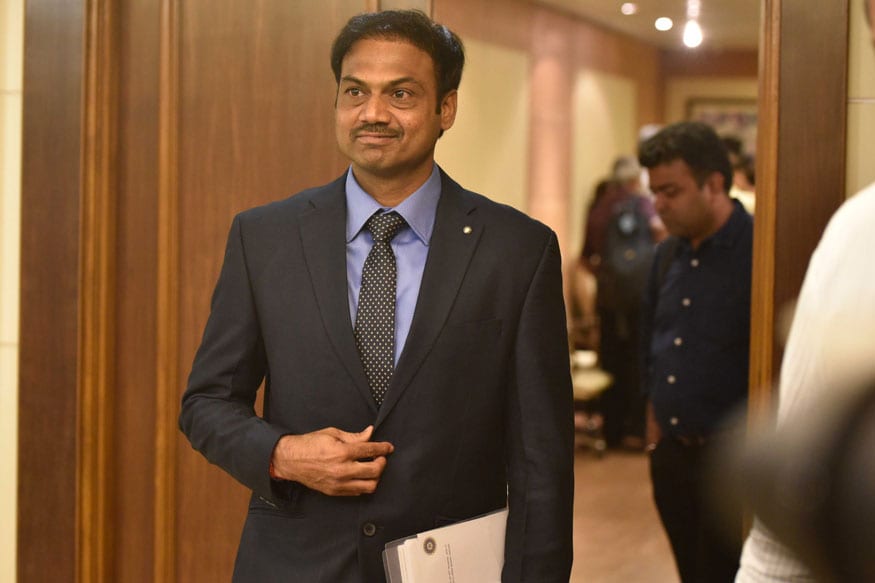 There were plenty of foreign candidates who sent in their applications for the India team's support staff positions. But like in the case for selection of the Indian head coach where Mike Hesson and Tom Moody finished behind Ravi Shastri, the Indian candidates finished in front in the race to bag the support staff position as well.
The likes of Mark Ramprakash, Jonathan Trott, Darren Gough, Steffan Jones, Jonty Rhodes and Julien Fountain appeared for the support staff interviews over the last four days which were conducted by senior men's selection committee led by chairman MSK Prasad.
Apart from Ramprakash, none of the foreign candidates made it to the shortlist of the selector for the batting, bowling and fielding coaches of India.
"Ideally No. 1 will be taking the job. There is no point in looking at 2nd and 3rd-place candidates. Apart from Ramprakash, candidates picked for 2nd and 3rd slot can be used for 'A' cricket as well as NCA coaches," Prasad told the media, explaining the logic behind not picking the foreign candidates in the shortlist.
"Team management didn't mention any preference against the foreign candidates, if they had then we wouldn't have interviewed any of them. We were convinced by skill sets of R. Sridhar. He has transformed India into wonderful fielding unit. We don't see Rhodes fitting in for 2nd and 3rd place roles because they are meant for 'A' cricket and NCA," the chairman of selectors said about South African legend Rhodes failing to make the shortlist.
The three-member Cricket Advisory Committee (CAC) featuring former India players Kapil Dev, Anshuman Gaekwad and Shantha Rangaswamy, who picked Shastri to continue as head coach till 2021 World T20, wanted to be involved in the process to select the support staff as well but the request was turned down by Committee of Administrators (COA) because it was not part of new BCCI constitution.
However, Prasad said that the selection committee unofficially took inputs from the CAC members as well on their opinions about the selection of the support staff.
"Selection committee had an extensive selection process. Team management had their own views but committee has selected these candidates. Prior to coming for this interview had a discussion with Anshuman Gaekwad and Kapil Dev, they expressed their opinions and we have definitely taken their views," Prasad said.
The chief selector hoped that in future the CAC chairman can also be involved in the process to select the support staff for the sake of 'continuity'.
"I have just one request that maybe in time to come if CAC chairman can also be part of the process it will be wonderful. With due respect to Supreme Court which has approved the BCCI constitution, it is a request from our side to add CAC chairman to this process because they have conducted head coach interview and there will be continuity to the process," he added.​