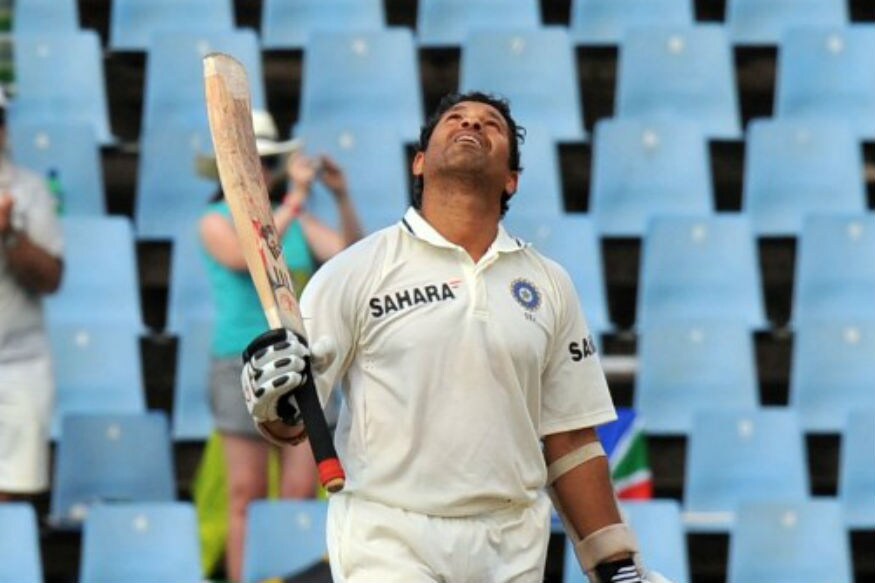 Sachin Tendulkar, the former India batsman, believes that for Test cricket to thrive, surfaces must be made challenging.
"The key ingredient of Test cricket is the surface that we play on," he said in a conversation with BBC on the sidelines of the Lord's Test between England and India.
"In T20Is and ODIs, the bowlers get tested all the time. In Test cricket, is it testing batters?" he asked, going on to suggest that the format could ask more of the batsmen.
Pointing out that spectators were attuned to the big-hitting of the limited-overs game, he said that to keep Test cricket going, "it's important to come up with ideas which are accepted by the newer generations".
One way to do this was to prepare better surfaces, such as the one in Edgbaston for the first Test of the series, which was a veritable treat for cricket enthusiasts and a fantastic advertisement for the five-day game, he suggested.
"When you keep flat, dead surfaces, where the bowler thinks, 'I have no chance, I'm going to stick to my channel', and the batter thinks, 'Okay, on this surface if I don't do anything foolish, I [won't] be out,' that game is becoming boring, it's becoming dull," explained Tendulkar.
Tendulkar himself has enjoyed much success in alien conditions for India, averaging 54.74 away from home, and 54.31 in England as against a career average of 53.78. "I've always enjoyed [playing] on good surfaces – of course, scoring runs and winning matches is important – but I enjoyed those challenges.
"It's not about batting on flat surfaces, I enjoyed playing on surfaces that were given to us, more so when it was an attacking field," he said.
"I'd much rather have three slips and two gullies, because I know if I bat well and connect the ball well, it's a boundary for sure. But when you have a deep extra cover and you're trying to hit the ball as hard as you can, there's no fun in it."
The former Indian skipper was in attendance at Lord's to ring the iconic bell on the opening day of the second Test between India and England, but unsuitable weather conditions led to play being called off for the day.