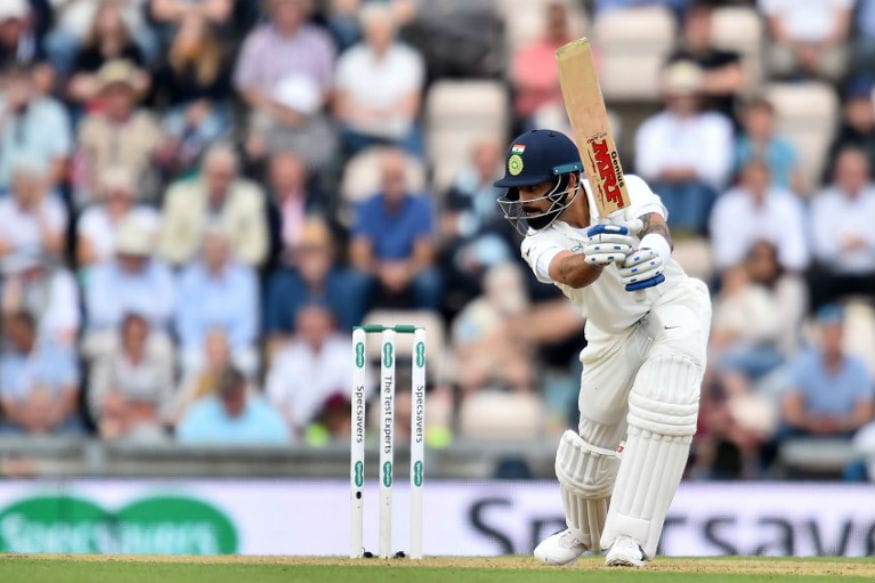 Former India coach Greg Chappell believes that the best of Virat Kohli is yet to come. Having observed Kohli since his stint as captain of the Indian Under-19 team, Chappell told CricketNext in an exclusive interview that Kohli's "will to succeed" places him in a special category of players. Although India have conceded the series 1-3, Kohli has been in stunning form, making 544 runs at an average of 68 so far. England's Jos Buttler, with 260 runs, is a distant second in the top run-getters charts for the series.
"I don't know that there are many with more will to succeed than Virat," Chappell said. "He has a real desire. Something's driving him that is beyond what most people are capable of. I think we still haven't seen the best of him. I think maybe not better to come, but more of the good to come. What he has done in England on this tour has been quite exceptional.
"He has probably exceeded what anyone would have expected. I think after (Sachin) Tendulkar, most people felt that's the pinnacle but sport has a funny way of always throwing somebody up who can exceed what the champions of the past have done. Kohli as well as having great physical talent has the mental capacity and the emotional capacity to deal with what it takes to be successful in that really harsh environment."
While India's batting, besides Kohli, has been a let down by and large in the series, the fast bowlers have produced some eye-catching performances. Chappell credits India's efforts to nurture young pacers as the main reason for the performances. The Australian Batting legend is also of the view that players are struggling against the seaming ball these days because the weight of the modern helmets restricts their movement and the bats in vogue these days have changed the way batsmen approach the game.
"The bats, they have definitely changed," Chappell said "The thickness of the bats isn't much heavier than the ones we used but the weight and the mass of the bat is spread very differently. So, you get better results with mishits than we used to do.
"There are not the demands to get as close to the ball when the wickets are good and because of one-day cricket, the preparation of pitches for one-day cricket has had an impact on the Test pitches for a long period of time. Because the bats demanded that you hit the ball in the middle, players learnt to get closer to the ball, well forward and well back. They are things that have changed."
(R Kaushik is a Bangalore-based freelance journalist who has reported on more than 100 Test matches. He Tweets @kausheek68)