"Mujhse pucha ki tumne Dhoni ka wicket lene pe Allah ka Sajda kyu kia, vo toh log 5 wicket lene pe karte hai par mere liye Dhoni bhai ki wicket 5 wicket ke baraabar hi hai. (They asked why did I bow down to god after taking Dhoni's wicket. I told them for me Dhoni's wicket is equal to five wickets). I tell everyone that I took six wickets against India."

Ehsan Khan's voice is choking with emotion. He is recollecting the most important wicket of his career.

There aren't too many names bigger than MS Dhoni in the modern game. On Tuesday, against Hong Kong in India's Asia Cup opener, Dhoni was dismissed for a duck – only for the ninth time in a career spanning 323 ODIs. His conqueror was a sports teacher, who coaches students from India and Pakistan to make ends meet in Hong Kong.

For 33-year-old Ehsan, it was the biggest wicket he had ever taken. For evidence, just look back on his celebration after the dismissal. And Dhoni wasn't the only wicket he got on this heady night as Hong Kong gave India a fright before going down. Ehsan also dismissed Indian captain Rohit Sharma, ending with figures of 2 for 65 in his 10 overs.

"To be really honest, I didn't hear the edge and neither did the umpire," he told Cricketnext. "I just appealed after the wicket-keeper but Dhoni just started walking. The umpire asked me later if I heard anything and I said no. But such is the greatness of Dhoni. When I came onto bat later on, I told him that I will meet him after the game. I don't know if I will get such an opportunity ever again in my life."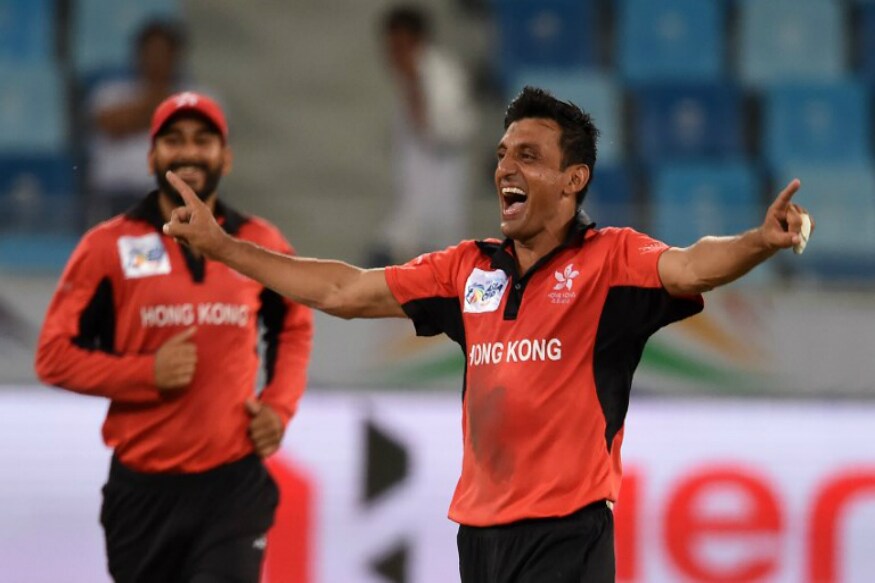 Ehsan did manage to meet Dhoni after the game as players from both teams mingled with each other. The two shared jokes and Ehsan said Dhoni was all praise for his efforts, conceding he was deceived by the ball. He also gave Ehsan a few suggestions on how to improve his bowling. Ehsan is now planning to write about the entire experience and share it with his students and says he will tag Dhoni as well when he posts his piece, hoping very much that the Indian legend reads it.

In some quarters, the Asia Cup has been criticised for its lack of relevance in an already crammed international calendar. But try telling that to the likes of Ehsan, who has been waiting all his life to be part of a tournament such as this. In fact, when he realised Hong Kong would be in the same group as India and Pakistan, Ehsan couldn't wait for a chance to front up against two of the biggest teams in the world.

"Against Pakistan in warm-up, I was talking to Mohammed Amir, he told me that if Fakhar Zaman scores a half-century, he will score the next 50 runs against you in three overs but I got him out first ball," he remembers. "These are the memories which will stay with me forever."

Born in Peshawar, before moving to Rawalpindi to take up cricket, it has been a tough journey for Ehsan. He represented Rawalpindi at the U-15 & U-19 level and played for the Sadiq Akbar Memorial Cricket Club. However, opportunities for a step up were hard to come by and once he realised he won't be able to make the cut to the senior level, Ehsan moved to Hong Kong in December 2012.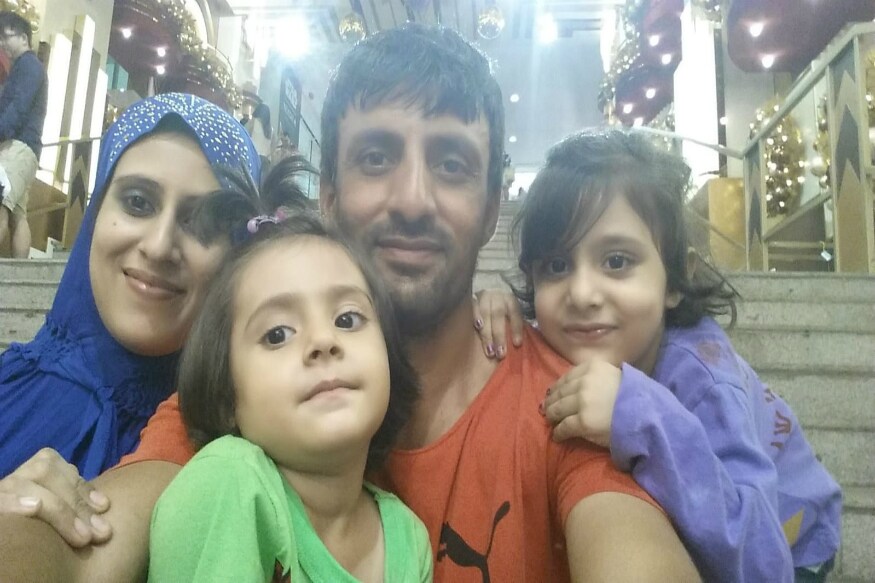 "I just lived in a room, cooking for myself as I couldn't eat out," he says. "It was a difficult time as I was supporting my family in Pakistan and also sustaining myself here. People here questioned my decision as well, they told me to go back to Pakistan if I wanted to play cricket but I kept on working on my game."

The hard work paid dividends as he made his debut for Hong Kong in 2016 and became the 23rd player to get a wicket on his first ball in international cricket, dismissing Scotland's Craig Wallace. For now, Ehsan is enjoying his time in the spotlight and focusing on the future. He urges the ICC to take better care of players from associate nations, both in terms of infrastructure as well as financial aid.

"We have shown the world that we can play but pursuing the sport is very difficult in Hong Kong," he says. "I coach kids from India and Pakistan to make my ends meet. I train on weekends with the team, we have only one international ground and two other local grounds. Not only ICC, I also request the BCCI and PCB to support cricket in Hong Kong. Only then will cricket grow here."

The school teacher-cum-cricketer is also hopeful that his impressive Asia Cup performances are noticed by PSL owners and that he gets an opportunity to play in the league soon, which will help him secure his future financially.

For now though, Ehsan Khan is basking in the glory of that moment. When the scorecard read - M S Dhoni, c McKechnie b Ehsan Khan – 0.

First Published: September 22, 2018, 9:30 AM IST