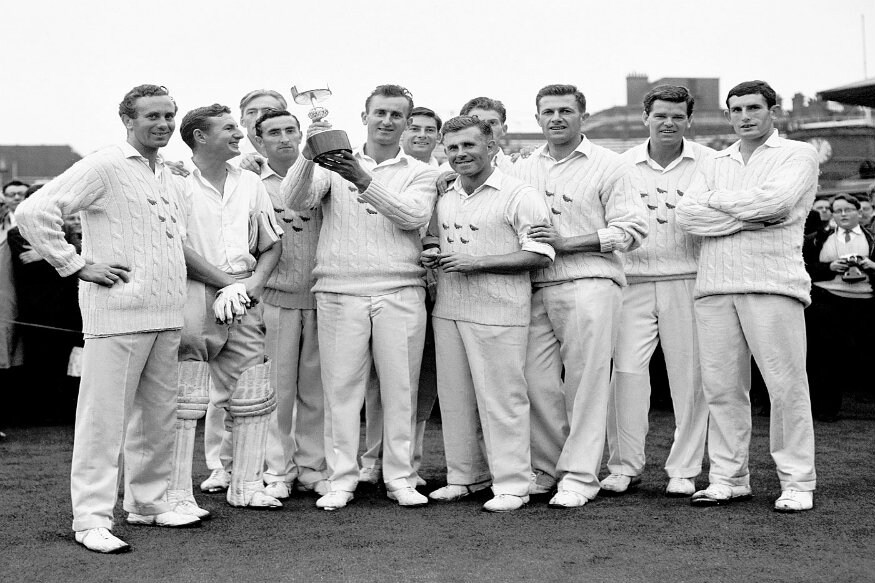 September 7, 1963 was the day that saw the English county game – and to a large extent, cricket as a whole – change forever. Up till that point, Test cricket was the one and only format played by sides.
But the introduction of the Gillette Cup in 1963 saw the birth of a new, faster version of the game that many saw as the best way to save a sport that was in commercial decline.
The final was contested between Worcestershire and Sussex at Lord's, which will forever remain etched in history as the first-ever major one-day final to be played at the "Home of Cricket". Sussex ended the game as champions, despite them only managing a score of 168 all out in their innings,
However, they managed to restrict the opposition to 154 to win the maiden Gillette Cup thanks to the tactical superiority of their skipper Ted Dexter. Dexter employed defensive tactics such as putting nine fielders on the boundary towards the end of Worcestershire's innings.
Given that one-day cricket was meant to be attacking in nature and that the dull, defensive style of Test cricket employed in the 1950s was seen as the main reason why fans were driven away from the game in the first place, Dexter came in for plenty of criticism for being negative.
However, it's worth noting that there were no rules preventing him from being defensive and his ability to see the requirements of this new format saw him lead Sussex to the title in 1964 as well.
English county cricket in the 1960s was in a bad state financially, due to the fact that the sport could no longer draw big crowds into the stadiums.
Whereas the post-war era saw sellout crowds watch cricket games on a regular basis, the number of paying spectators for the game were dwindling at alarming rates. Something needed to be done to revive the sport, and soon.
The cricket committee of the Marylebone Cricket Club (MCC) met in 1961 to discuss the possibility of a one-day knockout tournament. The first look at such a tournament, however, didn't come until 1962 when a Midland knockout tournament was held between four counties – Leicestershire, Nottinghamshire, Northamptonshire and Derbyshire.
The commercial success of that tournament led to the Gillette Cup becoming a regular fixture in the English domestic calendar until it was replaced in 2010 by the ECB 40 competition.
However, the legacy of the first ever one-day tournament lives on in modern Twenty20 leagues like the Indian Premier League, Big Bash League and the Caribbean Premier League, all of which remain successful commercially.