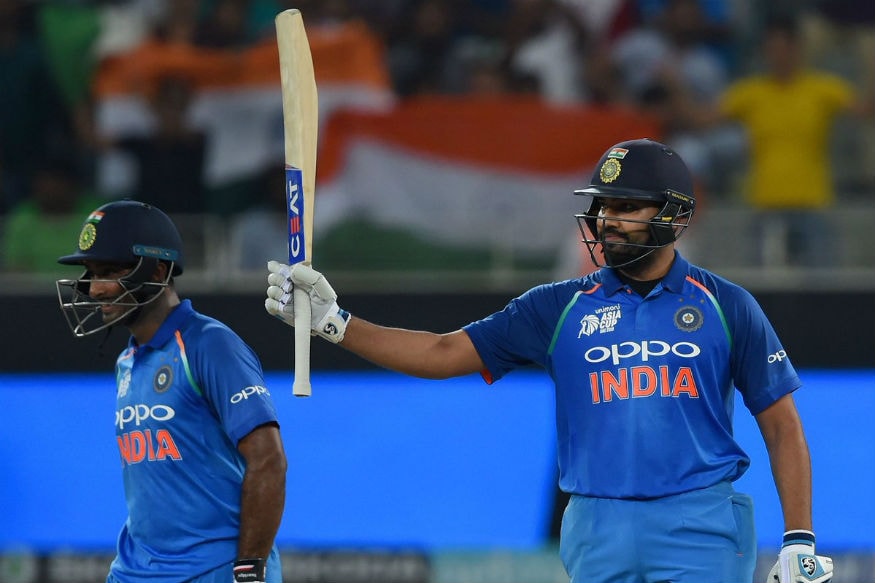 Rohit Sharma has got on the front foot and pulled Mustafizur Rahman over square leg for six. India are chasing 223 in the Asia Cup final in Dubai. Rohit is up against one of the canniest white-ball bowlers around but he could really be knocking the ball about in a park. So relaxed is his demeanour, so unhurried the kinetics of his arm, so fluid his bat-swing that Kevin Pietersen, on air, can't help but purr with delight.

Pietersen tells us how Rohit seems to have so much time for getting into position and how only elite batsmen – like Ricky Ponting, Matthew Hayden and Michael Vaughan – can make the front-foot pull shot appear so easy. "Here's a man on top of his game," says Pietersen, unabashed in his admiration.

This is Rohit's second six of the match. He has earlier pulled a left-arm spinner over long-on – prompting Sunil Gavaskar into a brief rapture – and he would later hook Rubel Hossain over fine leg. Scattered in between these big hits are three fours: each exquisitely timed, the ball caressing the grass, the crowd astir.

When in flow, Rohit's batting carries a timeless quality. He picks the length early and cajoles the ball to the ropes rather than resorting to any violence. He thrives in the shorter forms but his style is anything but slam-bang. Rather, his finesse calls to mind batsmen like Carl Hooper and Damien Martyn who walked to the crease with languid ease and lit up grounds with their sparkling strokes. The pitch, the bowling, the crowd, the score: all took a backseat when they were in their element. And so it is with Rohit. It must tell you something when cricketers as varied as Pietersen, Gavaskar, Nasser Hussain and Ian Chappell are so effusive in their praise. Perhaps what they are telling us is this: to watch Rohit bat is to get a snatch of brilliance from the past.

*********

India are 83 for 3 in the 17th over with the required rate at a benign 4.24. Rohit is stringing together a partnership with a set Dinesh Karthik. So undemanding is the chase that Rohit can afford to play out eight dot balls from Rubel Hossain, who is in the middle of an accurate spell. Rohit has been trying to beat the infield each time but the ball is too straight to free his arms.

Rubel digs one in short.




Rohit picks the ball off his hips and swivels a pull square of the wicket. There is a massive gap between fine leg and square leg but Rohit has somehow managed to find a fielder in the deep.

Everything about this dismissal seems perfect for Rohit. He is batting like a dream. In a tournament final. He is the captain. Facing a most reasonable target. With everything set for him to steer the side to victory. And what has Rohit done? Been bogged down by a medium-pacer and holed out in the deep. He was so well set… yet he has given Bangladesh an opening where none should have existed. Does a batsman of his caliber need to get so impatient when a bowler is enjoying a good phase? Where is the game-awareness to bide one's time and wait for the bad balls?

So heightened is Rohit's promise, so shimmering his capability, that it is easy to forget how much he has scored – and what he has contributed – and focus on what could have been. To have kick-started this chase with a 55-ball 48 is no mean achievement. Most teams would take that every day of the week. But that 48 seems insignificant compared to what he promised.

As if that's not enough, one has to contend with Rohit's utter impassiveness. He doesn't curse himself when he walks off, doesn't swish his bat. There is nothing to suggest that he is in the midst of a struggle. He bats without a care in the world. And his sloppy dismissal seems to have little effect on his temper. Does he even care? Is he nothing more than an entitled brat?

*********

Rohit Sharma is so good that Rohit Sharma is invariably not as good as he can be. Rohit Sharma makes batting look so easy… until he throws his wicket away. Rohit Sharma plays the most delicious strokes… until he goes for glory. Rohit Sharma could be a terrific Test batsman… if only he didn't waste his chances.

For a long time in his career Rohit Sharma walked into the field with a question mark over his head (is he good enough? will he live up to the promise? does he deserve his spot?). These days it is the exclamation mark that has taken precedence (what a great shot! what a c%#p shot!). Rohit himself has admitted that the question marks bogged him down early in his career. But now he is less fazed by the reactions he draws and is at home in his skin.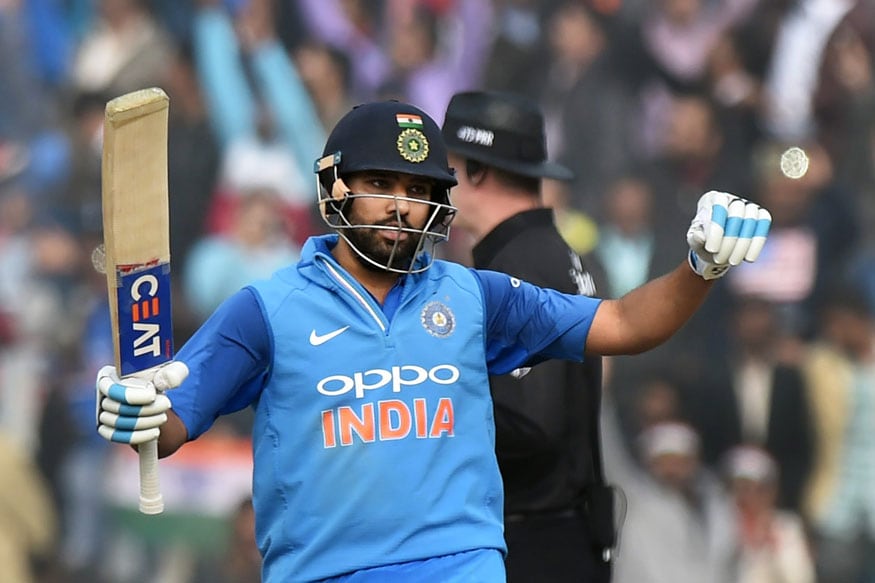 Eleven years into his international career, Rohit – with over 7000 runs in the format – is well on his way to ODI greatness. At some point in the not so distant future he will likely sit alongside Sachin Tendulkar, MS Dhoni and Virat Kohli at the creamy top. He is already a legend in the IPL, having led Mumbai Indians to three titles, and will probably go down as one of the best captains India never had. He averages close to 107 in his eight ODIs as captain and his canny bowling changes – at various stages of the Asia Cup – helped India claw back.

As for Test cricket: Rohit may go down the same path traversed by Vinod Kambli or Ajay Jadeja: batsmen who had towering first-class records only to flounder in the five-day game. Or maybe, with a lucky break here and a big innings there, he could go the way of Mike Hussey and Misbah-ul-Haq: batsmen who blossomed in the longer format in their mid- and late-thirties.

Either way, Rohit is now a cricketer to be celebrated rather than reviled. He is a batsman to be enjoyed and a captain to admire. The longer one ponders the 'what ifs' of Rohit's career the more one ignores what he has actually managed to pull off. The louder one rages against the hype, the less one appreciates his value.

Yes, Rohit Sharma could have achieved so much more.

But hey, Rohit Sharma has already achieved so much.

First Published: September 29, 2018, 2:57 PM IST