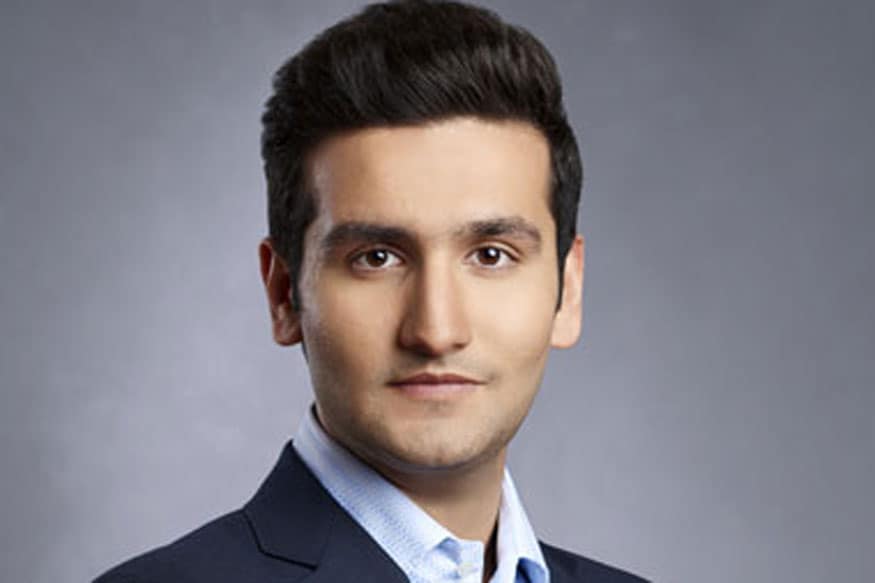 Wonder Cement's Saath7 Cricket Mahotsav has reached the pinnacle of success with its second edition. The first season was held in Rajasthan and seeing the enthusiasm it generated, the second season was spread across Gujarat, Madhya Pradesh and Rajasthan.
News18, in a special interview with Vivek Patni, Director of Wonder Cement, unravels the secret behind touching so many hearts with a unique tournament like Saath7, which has made Wonder Cement a common name among the masses.
Q) This year Saath7 is spread across three states- Rajasthan, Madhya Pradesh and Gujarat. How was the response in terms of registrations in all these states?
The response has been tremendous from all three states. The tournament is open to people from all classes, age and occupations, irrespective of their gender. We have received registrations from masons, MBBS students, government officers, school students etc.! More than 60 teams comprising of only girls will be competing in the tournament this year. A "Prashasan" team wherein the DGM, BDO, tehsildar, doctors and police officers have stepped up to the crease to play. There's a team of differently-abled players who have been state level players in the past. Another participating team is from "Rajkeeya Muk Badhir Vidhyalaya", a school of hearing and speech impaired students, which is a great source of inspiration to us and others. More than 14,000 teams have registered in this season overall, from which around 48,000 people are selected to participate from tehsils of the 3 mega states! We encourage people of all occupations to come forward and enjoy the game.
Q) How many girls have registered this year and are there any all-girls teams?
In the matches, we have decided to give 7 runs as bonus to a team having female players to encourage more female participation. Surprisingly, we have received more than 60 teams comprising of all girls, who have registered for Saath7 2017. Teams having one or more female players have taken women participation to more than one thousand.
Q) How do you think Saath7 helps people at the grass root level?
Saath7 is a cricket venture to promote talents from rural parts of India. It is a 7 players - 7 overs tournament which provides a platform for people from remote areas to showcase their talents, to interact, play and enjoy. The scale and spirit of Wonder Cement Saath7 Cricket Mahotsav 2017 is directed at encouraging the local talent, promoting the welfare of women, bringing unity across all strata of society, and generating local employment.
Since the event is organized at such a grand scale, - 298 locations, across 3 states, at every level of the event, a lot of manpower is employed for a span of 3 months. People are required to maintain grounds & pitches for the matches, to make bats, balls, stumps & kits for the players, to organise road-shows across the remote villages of our states etc. Organising it at this level is a challenging task to accomplish. A team of supervisors is appointed at each location to organize the entire event from promotions to registrations to matches. Hence, around 10,000 people will be engaged directly, or indirectly, for organising and executing the Saath7 Cricket Mahotsav.
Q) What is the idea behind these occupation based teams, especially masons?
We have entitled the masons, who are associated with Wonder Cement mason program - "Saathi" to a direct entry in each tehsil so that along with work, a sporting spirit and team-work gets inculcated within them.
Q) Tell us something about the specially crafted Saath7 trophy.
The champions of our Saath7 Cricket Mahotsav will lift a glorious 34-inch silver coloured trophy and will also receive a cash reward of Rs 3.5 lakhs. We have crafted a magnificent trophy, which compliments the victory of the 'Champions' of finale.
Q) When is the Saath7 finale and which state do you think will take home the 2017 trophy?
The grand finale for Saath7 is scheduled be to held in the city of lakes - Udaipur in Rajasthan, on 24th December 2017. May the best team of Saath7 tournament take the trophy home and make their state proud.
Q) Any memorable incident so far in Saath7 that you can share with us?
There are a lot of memorable incidents to share but the excitement and vigour that we saw in our players during the last season of Saath7 is something that still inspires us. It is fresh in our memory and keeps us looking forward to it every year. For instance, in the last season, a 65-year 'young' woman, Mira Devi, took us by surprise when she came up on the field and played in the matches. She added honour to our venture. This year, the players have made 11 centuries and 79 half centuries in the tehsil matches alone. Such powerful performances make every one of us super proud!
(This is a sponsored feature and does not necessarily reflect the views of Cricketnext, News18 or Network18)