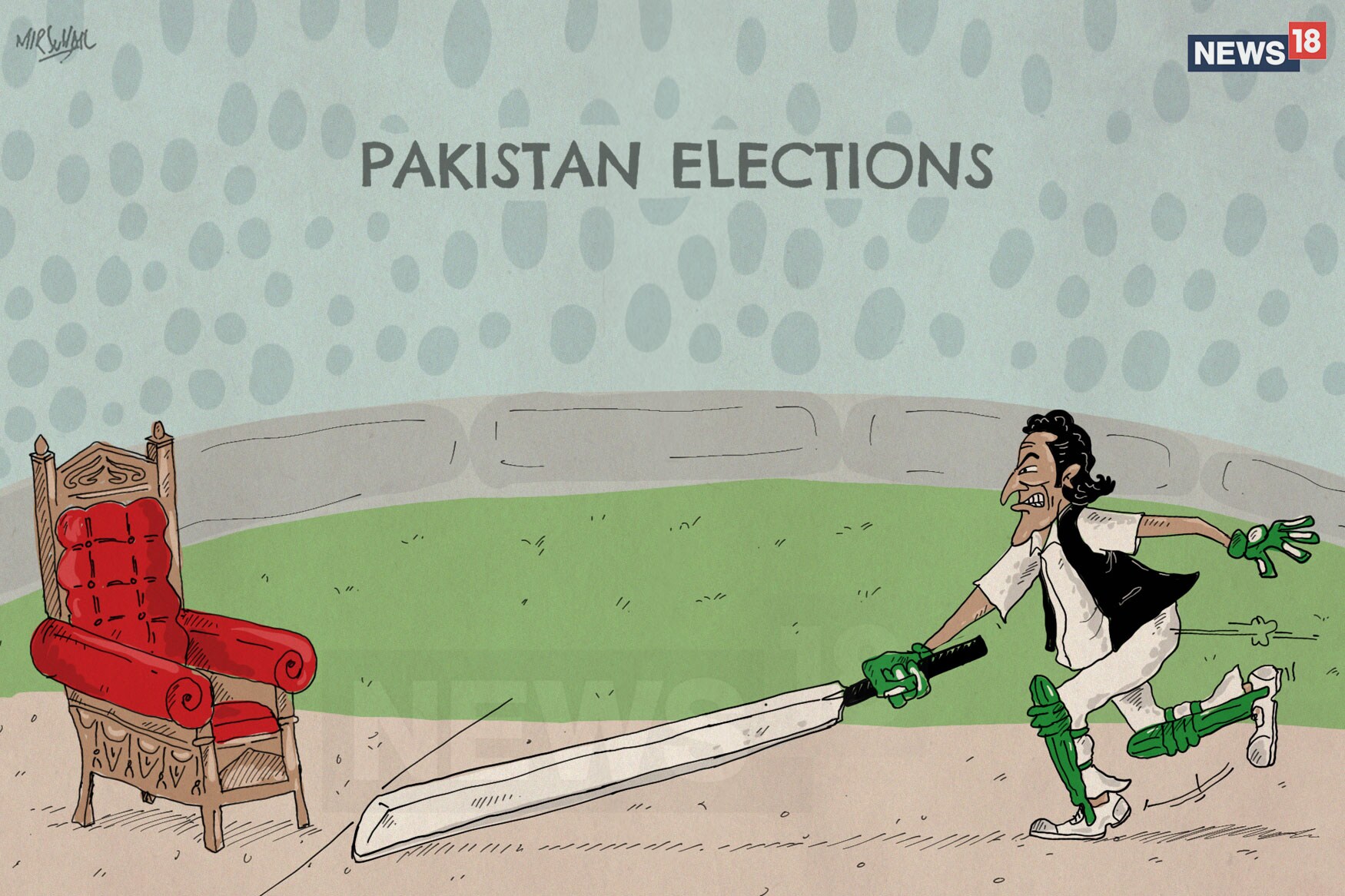 As we waited in studio to go on air, a news alert caught Imran Khan's attention. In some part of the world, a demagogue had been caught plundering enormous amount of wealth. His country was ravaged in poverty, yet this man had pillaged his people for years. Imran, in our studio to talk cricket, turned incredulously to fellow World Cup winner Viv Richards and started a fervent conversation.
"You know, I never understand this greed for making so much money," he said, throwing his hands up in exasperation. "What do you want with it? Wouldn't it be more useful if it went towards making a world class hospital or university?"
It has been more than seven years, but that fleeting moment has remained etched in my memory. He was among fellow cricketers, not on a campaign trail. The idealism may have been a mere punchline and no more, but its instinctive delivery suggested otherwise. Yes, Imran Khan had embarked on a career in politics but not so he could be a career politician, not so he could cut deals and weasel his way into power. Essentially, he was telling Richards, a life spent acquiring wealth for the sake of wealth, is a wasted life. A life in politics must mean more, must deliver more, must leave a legacy of good.
My encounters with Imran Khan have been entirely in his post-cricketing life. Interviews with him were an opportunity to explore the acumen that made him among the greatest captains in the modern game, to understand how he developed the innate ability to spot and nurture talent and at his pomp and bat & bowl with such flair and skill that he has a permanent place among the finest all-round cricketers to have played the game. As iconic figures go, he sits right amongst the very elite.
However, unlike his contemporaries, I found Imran to be distant from cricket, merely snacking on it from time to time. It had brought him success and stature, fame and glory, but it had been a past life. In fact, even the stunning World Cup campaign of 1992 had really been an afterthought as he urged an aching body for one final hurrah, an opportune vehicle to facilitate the completion of his abiding passion at the time – a world class cancer hospital named after his mother who had succumbed to the illness in the absence of adequate facilities in Pakistan.
Two years later, the Shaukat Khanum Memorial Cancer Hospital & Research Centre was formally founded.
His cricketing life had ended but unlike most of the men he played with, the rest of his life wasn't going to be spent in reflected glory, or living off the goodwill and stature it delivered. That was the easy road. For Imran Khan, a whole new life beckoned. A complete reset.
Now, anyone who has been around Imran Khan will tell you this. He owns any room he enters. His aura is a constant companion as is a magnetism that ensures everyone else in the room seeks his indulgence. There is a touch of unmistakable vanity to his personality. It was noticeable that while he wouldn't treat wide-eyed fans with disdain, Imran's demeanour around them left little doubt that they weren't in the company of an equal. Our make-up artist would spend a fair amount of time holding up a mirror before we went live, so Imran could get his hair just right.
His success as a political figure, that has now carried him to the doorstep of the highest office in his country, is hence a tad surprising. For all his success in making people, i.e his players, better, in my limited time having watched Imran function, I never thought him to be the proverbial "People's Man." There was no earthiness, man-next-door to Imran's method. He was regal. I recall him amusingly telling a colleague after signing a picture for her saying, 'Love, Imran' — "You know, not everyone is lucky enough to get that."
However, what stood out with Imran and has perhaps resonated with the Pakistan's voters to a degree, is his refusal to take short-cuts. A fellow panelist who was in the same hotel as Imran during our World Cup coverage marvelled at his ferocious exercise regimen in the gym though he was a man of nearly 60. Imran would eat very well and without hesitation but never shy away from the work he needed to do to burn those calories off.
This may well have been narcissistic, to ensure he continues to look good even as he got older, but it was a snapshot of his willingness to put in the hard yards. His political struggle, it would appear, has followed a similar path of a determined pursuit to build from ground up, to eschew all short cuts.
Commanding a sports team is not in the same ballpark as being at the helm of a country, but if Imran's time in cricket is any kind of barometer, then the method could be similar. Under Imran, special talent was polished, nurtured and unrelentingly backed. Think back to the success of greenhorns such Wasim Akram, Waqar Younis, Inzamam-ul-Haq, Saeed Anwar and others who were thrown into the deep end well before selectors or board officials determined they were ready.
This was a man that believed in the power of passion as a tool for success on the field. He appeared for the toss at a group game at the 1992 World Cup as Pakistan faced an embarrassing exit in a T-shirt bearing the image of a tiger. When asked about it Imran said he wanted his players to fight like "cornered tigers." The rest, as the cliché goes, is documented history. Ahead of the final against England, Imran told me matter of factly in an interview, he just knew they would win. To ensure his players weren't wound up and got a good night's sleep ahead of the game, he instructed the doctor to give them sleeping pills.
On the day itself, his chosen golden boys, Inzamam and Akram, produced unrestrained, dazzling performances that resonate to this day.
It has been nearly three decades since that joyous night in Melbourne. Three decades that Imran Khan has spent in pursuit of this moment. And here he is, within touching distance of the power that can help him build hospitals and universities.