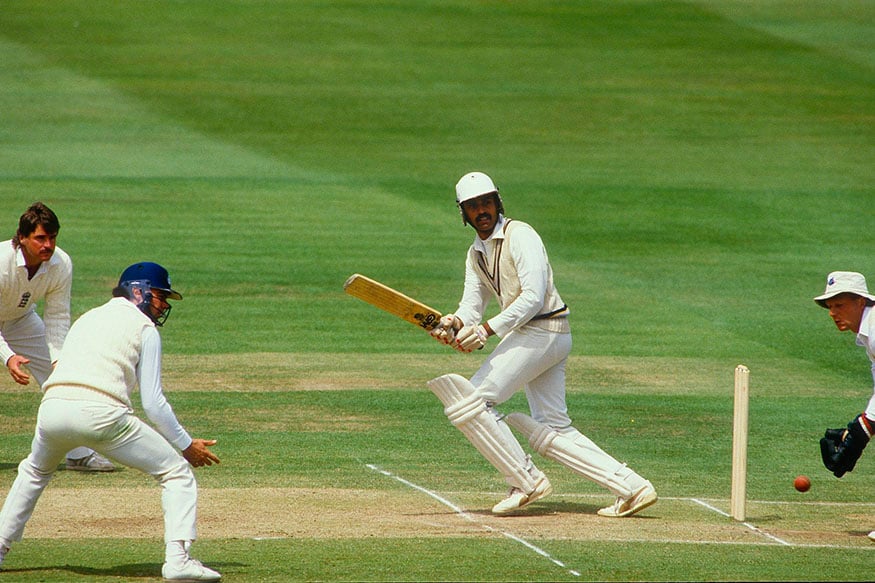 As the Lord's Test looms on the horizon, for Indian cricket followers the ground holds some evocative memories. None more so than the sight of the debonair Dilip Vengsarkar, scoring not one, not two but three consecutive centuries at the 'Mecca of Cricket'. In four Tests at the iconic venue, the right-hander from Mumbai managed to amass 508 runs at an impressive average of 72.57.
Vengsarkar made scores of 0 and 103 in 1979, 2 and 157 in 1982 and 126 not out and 33 in 1986. Apart from him, only Jack Hobbs, Len Hutton, Denis Compton and Geoffrey Boycott have hit three consecutive centuries at Lord's. Vengsarkar would have been the only one to score four if he would have managed to convert his fifty into a hundred in 1990. In his last appearance at the ground, Vengsarkar scored 52 and 35.
As we wait for the second Test to start on Thursday, Cricketnext looks back on Vengsarkar's enduring love affair with Lord's.
1979 - One of the two saviours
"It's not how you start that's important, but how you finish!" It all started with a duck for Vengsarkar in his first Test at Lord's. Having already lost the first Test, India were bowled out for just 96 in their first innings. England gained a lead of 323 runs, and the pressure of a yet another defeat was hovering over the visiting side. However, Vengsarkar had other plans as he scored a gritty 103 to help India salvage a draw. In the process, he also joined hands with Gundappa Viswanath (113) to share a 210-run association. He survived for 295 deliveries and smacked 13 fours during his 353-minute stay. His effort also earned him the Man of the Match award.
"When I first played (in 1979) people were apprehensive. And then I got out for a duck," he was quoted as saying by The Hindu. "My first innings fetched nothing at Lord's but I got a century in the second innings. It was a relief. Imagine a 'pair' at Lord's!"
1982 - Battle that `The Colonel' lost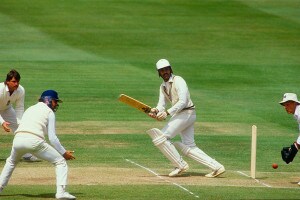 (Image Credit: ICC)
Vengsarkar did open his account, and India succeeded in crossing the 100-run mark, 128 to be exact, but there wasn't much to be proud of. India were 305 runs behind when they were asked to follow on, and that's when Vengsarkar produced his A-game. Coming in at No. 3, he made 157, studded with 21 fours, to get India to a respectable total in the second essay.
He took on the likes of Ian Botham, Bob Willis and Derek Pringle and made sure India didn't go down without a fight. Trademark drives were mixed with ruthless pull and cut shots as Vengsarkar blasted 86 runs between lunch and tea on the fourth day. However, it was Kapil Dev who almost stole the limelight from Vengsarkar with his 55-ball 89. The damage had already been done, and despite their heroics, India lost the encounter by seven wickets.
"All the three teams I played were very good. The bowling attacks were good and in those conditions, it's not easy to play swing," he had told Wisden India. "Botham and Willis were both there in 1982. It wasn't easy. It just worked out well for me."
1986 - Then comes the triumph
Dilip Vangsarkar in full flow (Getty Images)
This was bound to happen. A draw and a defeat were behind Vengsarkar as he once again played the lead role - and this time, India ended with a most famous victory. After India restricted England to 294 runs in the first innings, Vengsarkar scored an unbeaten 126 to help India take a crucial 47-run lead. He put on important partnerships with Mohinder Amarnath, Mohammad Azharuddin and Kiran More, but was left on 95 when the ninth wicket fell.
The last man Maninder Singh survived enough to give Vengsarkar ample time to complete his century. He ended unbeaten on 126. Then chasing 134 in the second innings, Vengsarkar top scored with 33 to give India their first Test win at the hallowed ground, three years after they famously won the World Cup here. After conquering Lord's, Vengsarkar scored 61 and 102* at Leeds, giving India a 279-run win in the second Test, allowing India to win the three-match series 2-0.
"India won that Test, the first time ever at Lord's. Maninder (Singh) helped me get to the hundred," he told The Hindu. "I was 95 when he joined me. A few Tests ago, he had left me stranded on 98 (against Sri Lanka) by playing a cross-batted shot. I warned him not to play cross-batted. Told him he won't go home if he did that."