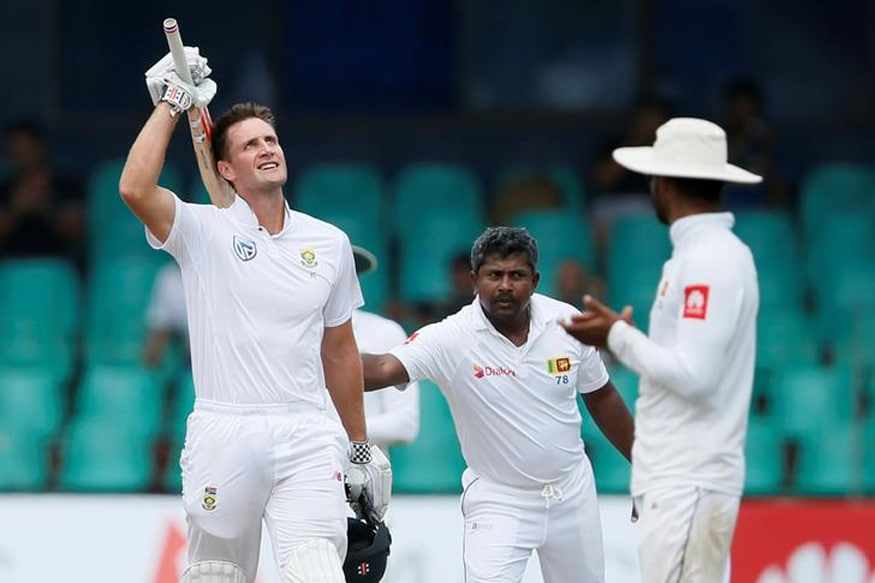 New Delhi: Theunis de Bruyn's century was the only bright spot in an otherwise sad show from South Africa in the second Test against Sri Lanka in Colombo. After a 278-run loss in the first game, they were beaten by 199 runs in the second Test. But for Bruyn, the fourth day's action will remain special as he became the only centurion for the Proteas in the Test series.
"It's been quite a journey - it's been tough. My international career didn't start the way I wanted it to," he said. "But I just had a bit of calmness landing in the airport here in Sri Lanka. As we drove to the hotel, I looked at the ocean and said to myself: 'Yep, there could be something special.' As a team, it wasn't special, but for me it was special."
Bruyn now wants to make the No.3 position his own. "For me, it does make a difference batting at No. 3. I've batted there my whole career, even as a youngster. The waiting game when you're batting at six and seven mentally drains you - I don't know, I'm not used to it. But I wanted to do really well batting at No. 3. It's a place I really cherish and I'd like to make it my own one day if I get more opportunities," he said.
Bruyn said the biggest challenge was to bring out the cross-batted shot against the spinners. "Back home you don't need the sweep, because we play on bouncier wickets and you can play spinners down the ground," he said. "But here, you know they're bowling in good areas, and the wickets don't bounce as much. The sweep is a better option.
"For me, it was important to get the fielders out on the boundary, early on - especially with the new ball. If you're just defending, it can be difficult. So if you put the bowlers slightly under pressure, you can get the fielders out. I didn't know it was going to take that long to get a hundred. They just don't let you go. They keep on bowling very accurately. It's Test cricket. It's not easy."