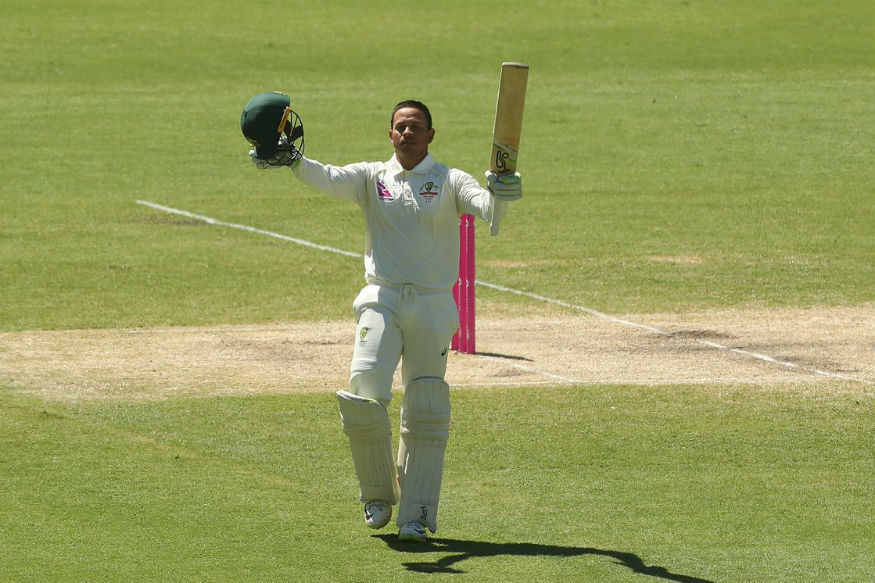 Although Usman Khawaja averages less than 15 from five Test matches in Asia, the Australian batsman insisted that he had no problems against spin. Khawaja has been dropped from the XI the last two times he's played in the subcontinent, and did not play a single Test in Australia's tour of India last year. Now, Khawaja is one of the batsmen Australia look up to as they prepare for a Test series against Pakistan in the UAE, with Steven Smith, Cameron Bancroft and David Warner suspended due to ball-tampering.
"They're all perceptions, they're all what people may think," Khawaja told cricket.com.au. "That's the reason I don't bother paying too much attention what happens outside this little bubble.
"I've got a lot of teammates around me, we're all looking after each other, the coaches are around here to support you. I'm really enjoying playing cricket, it doesn't matter where I'm playing it."
Khawaja has been in fine form in recent times, scoring centuries on spinner-friendly wickets in Swansea against Derbyshire in June and then in Bangalore for Australia A against India A in August. He recognised the challenge and said his only aim was to contribute to the team.
"The number one goal is trying to do whatever I can to help my team win, whether that's a hard knock of 30 off 200 balls in the second innings, or a big hundred in the first innings," he said. "I try to go about my cricket that way now, I don't worry about the rest. I'm not here to do anything else other than trying to help Australian win cricket games."
This will be Australia's first Test series after the ball-tampering saga in South Africa earlier this year. The batsmen will be under pressure given the absence of the senior players, but Khawaja insisted Australia have a side filled with experience and balance.
"It's not about going out there and worrying about those types of things, I don't think it helps at all," he said. "We've got some really good players and guys who have played a lot of first-class cricket and some that haven't.
"The make-up of the team right now – you don't need to be a Test player to be an experienced player. I've grown up playing with people like (Aaron) Finch, who's the same age. 'Siddsy' (Peter Siddle) has got truckloads of experience, so has (Mitchell) Starc, (Matt) Renshaw for a young fellow has played a lot of cricket and Shaun Marsh has played a lot."
The first of the two Tests between Pakistan and Australia starts on October 7 in Dubai.