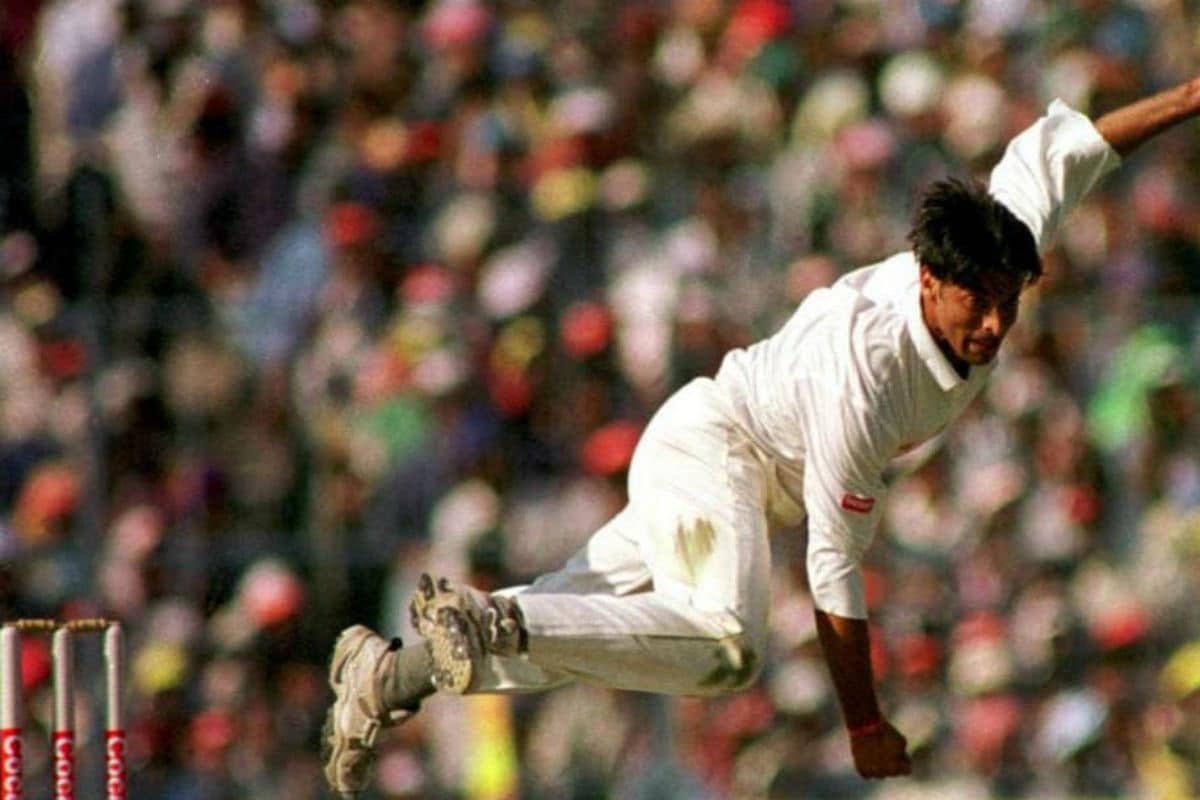 One has heard Shoaib Akhtar's story many a time, where he said that he saw Sachin Tendulkar shivering while facing him during the 2003 World Cup. Now the former pacer has come up with another story.
ALSO READ | Shoaib Akhtar at it Again, Says Turned Down £175,000 Contract with Nottinghamshire to Fight Kargil War
Akhtar made his debut in 1997, and bowled against Sachin in a Test at Kolkata in 1999, where he dismissed him on the first ball. He wanted to get Sachin early -- who is widely regarded as god of cricket.
"I heard Sachin was the god. I said this is a god? Iss ki khairiyat nahi. He didn't recognize me, and I didn't recognize him. He was in his own attitude and I was in my attitude. But I wanted to get him out on the first ball and that happened," Akhtar told Pakistani news channel ARY News in an interview on Saturday.
That day Akhtar was on sing and dismissed Sachin with an inswining yorker. Not only that he got the likes of VVS Laxman and Rahul Dravid too, thus ending with figures of 4/71. In fact he went on to take four more wickets in the match, that handed Pakistan a 46-run win.
ALSO READ | BCCI, World's Richest Cricket Board, Yet to Clear Dues of 10 Months for Contracted Players: Report
But in years to come, Sachin usually managed to get the better of Shoaib. He could only dismiss him five times in ODIs and three times in Tests. The duo never faced each other in T20Is.