'This May be the Best I Have Bowled in Test Cricket' - Rashid
"Was it the best I've bowled? Maybe. I felt good. It was a nice feeling to get my best figures."
Updated: November 24, 2018, 9:51 PM IST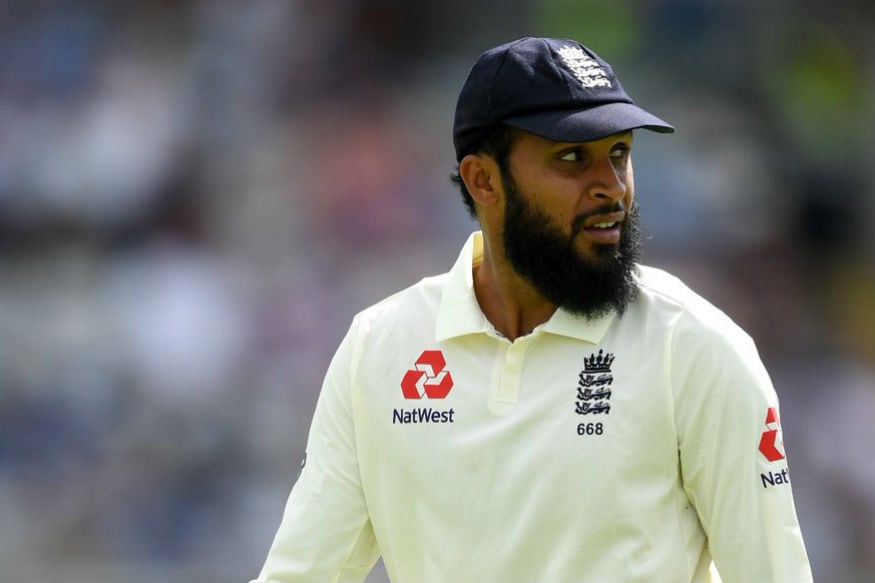 After a spell of 5/49, his career-best figures, that helped England take control of the third Test against Sri Lanka in Colombo on Saturday, legspinner Adil Rashid said this was perhaps the best spell he has bowled in his 18-Test career. Sri Lanka collapsed from 173 for 1 to 240 all out, giving England a handy 96-run first innings lead.
"Was it the best I've bowled? Maybe. I felt good. It was a nice feeling to get my best figures," Rashid said. "The key was going out with a positive mindset, bowling my variations, playing to my strengths, mixing up the pace.
"Changing pace can be challenging but you've just got to make sure you do the practice. For me it's about trying to be positive and also attacking.
"It was a great game, a great comeback by us. They got off to a great start but we always have belief in ourselves. We kept it simple and rewards came."
Rashid got able support from Ben Stokes, who picked up three wickets to help England bundle out Sri Lanka cheaply. While complimenting Stokes for his efforts, Rashid also pointed out that he was enjoying working alongside the other two spinners in the XI, Jack Leach and Moeen Ali.
"Stokesy is a match-winner," he said. "We had a set plan together and it worked well there. Credit to Stokesy, he put in a lot of work out there.
"We're enjoying being a three-man spin attack. If something isn't working for one of us, we can go off for five or six overs and then come back on."
Meanwhile, Dhananjaya de Silva, who scored a steady 73 and added 142 runs with Dimuth Karunaratne (83) for the second wicket before the collapse happened, said the rest of the batsmen should have batted more sensibly and should have taken the game forward.
"When we were 173 for 1 and then I got out, I don't think the others were able to take the game forward as much as they could have," de Silva said. "When they tried to attack us, we went to our attacking shots. I don't think that was a good option at the time.
"Our batting was very weak. But even more than that they bowled really well with a plan. They dried up the boundaries and bowled aggressively. If we had played to a better plan, we wouldn't have crashed like this."
Sri Lankan batsmen unnecessarily took the attacking approach and ended up paying a huge price.
"Taking the wrong option at the wrong time is what has cost us. The batsmen should put a price on their wicket. When you play Tests, you have to spend time and try and tire out the opposition. Then only the runs start to come. We have to think about all of that. The batsmen have to come up with those solutions themselves. No matter what someone else tells us, it's the batsmen's own mistake. They have to figure it out," de Silva said.
---
---
Team Rankings
Rank
Team
Points
Rating
1
Australia
3028
116
2
New Zealand
2406
115
3
India
3085
114
4
England
4326
106
5
Sri Lanka
2454
91
FULL Ranking
Rank
Team
Points
Rating
1
England
5405
123
2
India
5819
119
3
New Zealand
3716
116
4
Australia
3941
109
5
South Africa
3345
108
FULL Ranking
Rank
Team
Points
Rating
1
Australia
6047
275
2
England
5959
271
3
India
9319
266
4
Pakistan
6009
261
5
South Africa
4380
258
FULL Ranking
Upcoming Matches