Time for Azhar to take a stance: Ganguly
The time has come for Azhar to clear his name, said Sourav Ganguly about the comments made by Vinod Kambli.
Updated: November 19, 2011, 12:03 AM IST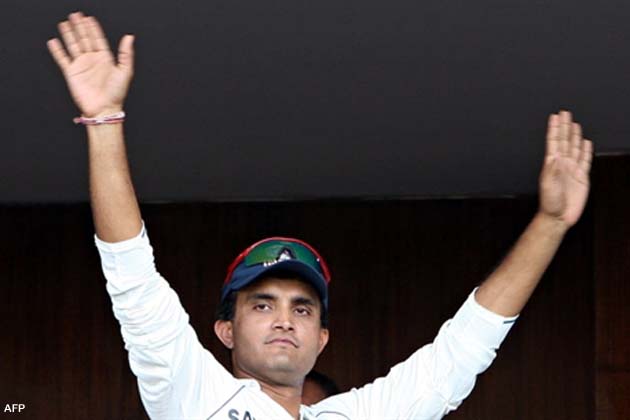 New Delhi: Mohammad Azharuddin should take a strong stance following the claims made against him by Vinod Kambli and put an end to all the "whispers" surrounding the former skipper's name, says Sourav Ganguly.
"Azhar should take a stance. It's upto him how he deals with it. But the time has come for Azhar to clear his name.
"There are too many whispers going around," Ganguly said when asked about Kambli's claims that the 1996 World Cup semi-final between India and Sri Lanka could have been fixed.
Ganguly also rubbished Kambli's claim that the match at the Eden Gardens ruined his career.
"His (Kambli's) claim that his career was finished because of that game is rubbish. How can that game ruin his career, he was not out then," Ganguly told a news channel.
Ganguly said the decision to field could have been the result of Sri Lanka's earlier league match against India at the Feroz Shah Kotla, where Sri Lanka chased down 270-odd runs with ease.
"I can sympathise with Azhar. I can understand the reasons of putting Sri Lanka in. If you remember Sri Lanka chased 270-odd runs in Delhi in an earlier match."
---
---
Team Rankings
Rank
Team
Points
Rating
1
Australia
3028
116
2
New Zealand
2406
115
3
India
3085
114
4
England
4326
106
5
Sri Lanka
2454
91
FULL Ranking
Rank
Team
Points
Rating
1
England
5405
123
2
India
5819
119
3
New Zealand
3716
116
4
Australia
3941
109
5
South Africa
3345
108
FULL Ranking
Rank
Team
Points
Rating
1
Australia
6047
275
2
England
5959
271
3
India
9319
266
4
Pakistan
6009
261
5
South Africa
4380
258
FULL Ranking