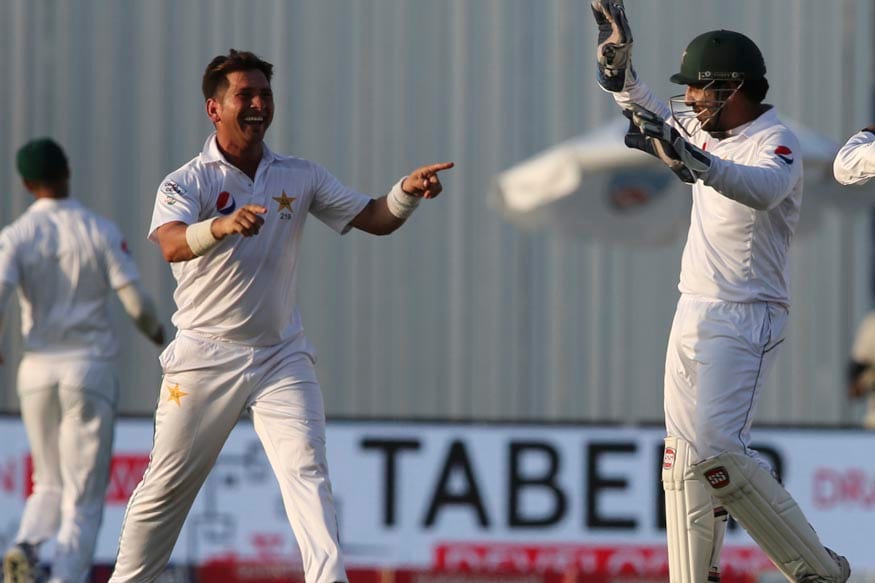 New Delhi: Ever since Yasir Shah has made it to the Pakistan national side, he has performed for his team, every time he has stepped on the field. On his way to success he has been breaking many a record, the latest one being, becoming the first bowler in the world to take fifers in five consecutive Test matches.
Shah achieved this record in the second test against Sri Lanka, when he picked up six wickets, in the test at Dubai. The spinner has bowled 55 overs in this match already and looks good for many more. That just says how reliant Pakistan has been on his services.
"This is what we have to do, to bowl. I always try when I play for the team that I do well, that I bowl well. The wickets here are such – in Dubai, you don't get much support for spinners on the first day, so that's why I had to work a lot. So I just wanted to support the fast bowlers at one end. On the second day there was more break but the body was a little tired from so much bowling," Yasir was quoted as saying by ESPNcricinfo.
"I probably haven't bowled this much in a stretch before but I'm ok, the body is going." Yasir said that having a bowling partner always helps.
"Of course there is a difference. There is support, he bowls with you, that makes a partnership which spinners do well in. I had three fast bowlers playing with me, but you know the wickets here are such that they don't support fast bowlers.
"Asad Shafiq and Haris Sohail did bowl with me, they supported me. And the fast bowlers bowled well, in one place, but that kind of support wasn't there that you can get in England, or other places, the way wickets help fast bowlers there."