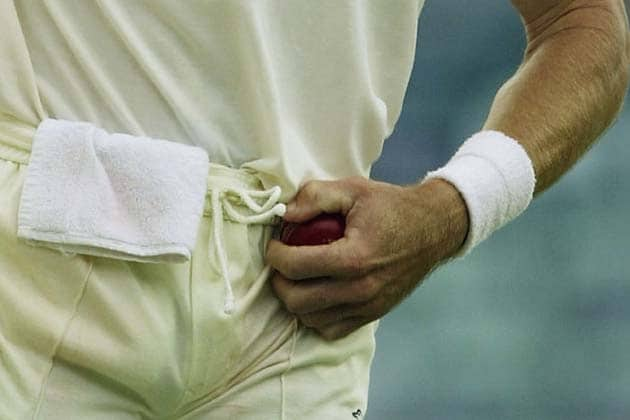 New Delhi: Though he made a late start to his first-class career, 26-year-old Jagannathan Kaushik is not ruing that. The medium-pacer made his mark for Tamil Nadu on his Ranji debut against Delhi at the Feroz Shah Kotla here on Thursday.
Kaushik, who took 3 for 41 in Delhi's first innings, was ecstatic after his performance and said he did not hope to get such a start. "I didn't expect the debut to be this good. But the wicket really helped the fast bowlers throughout the day," he said. "I tried to bowl in the right areas and the wicket did the rest."
Kaushik played an important part in the session after tea, where Delhi lost five wickets for just 26 runs before being bowled out for 212. The wicket of a well-set Unmukt Chand - who scored 86 - remained the prized possession for Kaushik, who came up the ranks after his trade at the Under-14, Under-16 and Under-22 level.
"His (Unmukt's) wicket was very crucial at that moment, and I'm happy to have given the team that breakthrough," he said.
Kaushik, whose stock delivery is the inswinger that accounted for Unmukt, said among the three sessions, the morning one was the most useful for bowlers as they got more swing early on.
On the other hand, Delhi skipper Mithun Manhas rued how his batsmen couldn't apply themselves well. "In an innings, there will be only two batsmen who can get on to make hundreds for their team and the rest support them, so whosoever gets in should make sure that he carries on to make a big one," Manhas said.
"If Yogesh Nagar, who contributed with 59, had got the support from other batsmen, he would have scored a hundred. If Unmukt had batted a little longer, he too would have got a century, and the team's score could have easily touched 300."
Manhas also said that it was a matter of time before young Unmukt will convert the starts he is getting into a substantial score.
"We had a talk about it, but that (playing his shots) is his natural game," Manhas said. "But the thing is if you are getting to 80 then why not score another 20, so you just have to concentrate a little more."
The 32-year-old also said the absence of seasoned Rajat Bhatia, who could not play due to an injury, affected the team. Despite a not-so-good performance by his side though, Manhas was still hopeful of restricting the opposition to a low score.