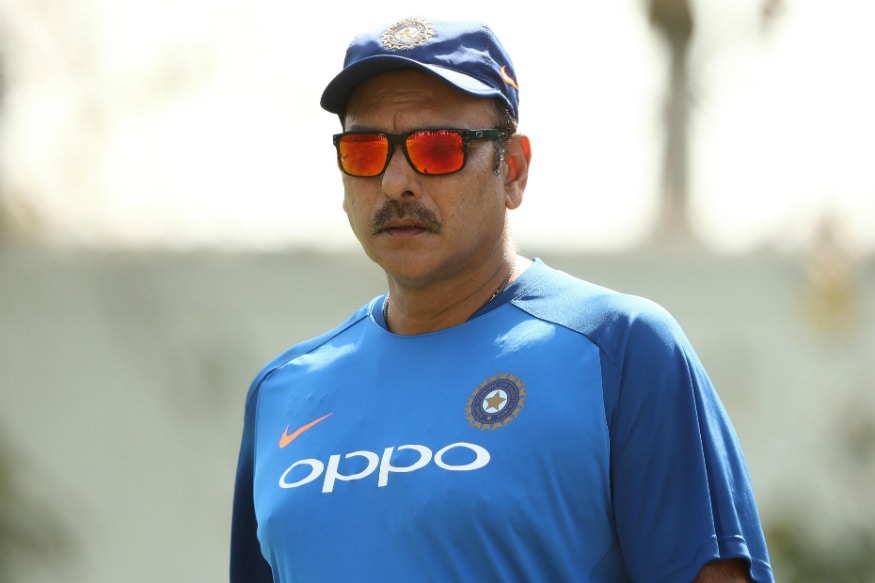 India coach Ravi Shastri is enjoying a successful stint with the team and has led team to victory in Australia, and a limited overs series win in South Africa. Apart from that, under his reign, India reached the semis of World Cup twice -- in 2015 and 2019. Moreover he has shaped the careers of many successful Indian players.
Impressed with his ability to make the team perform, former Pakistan batsman Basit Ali believes that Shastri is one of the best coaches in the world. In his youtube video, Basit was asked to name the best coach and his reply was, "I would highly rate Ravi Shastri among all the current coaches. If Andy Flower was coaching an international team right now, I would pick him, but he isn't at the moment."
"Ravi Shastri was such a big player. And his style of coaching is similar. I saw one of his press conferences and the way he replied back to the media - this is the role of the coach. To talk straightforward when someone is asking questions. A coach must also know how to give a shut-up call," he further added.
ALSO READ | It Was Ravi Shastri Who Felt Jasprit Bumrah Will Be Effective in Tests: Bharat Arun
"To say that Ravi Shastri got a really strong team, hence his job is easier is not fair. A coach must also know how to tackle all his big players. In our team, we got Shoaib Akhtar, but there was no coach to tackle him. If someone had figured out how to tackle him, he would have been an even bigger player. This is the biggest task of coach," Ali further said.
Earlier this year, in an interview with The Hindu, Shastri had talked about his role in the team.
"We all have roles. Our job is to fine tune them in every possible way because when you are on the road, there is so much happening, there could be little things in your game that creep in which you don't realise, which could lead to bigger things. So our job is not to have a stick in our hand and keep rapping them on the knuckles."
"You don't have to go to a player and tell him something for the sake of telling it. If there is a reason why you have to tell him that and if you have a solution, then I step in. I will never go to a player and tell him what you are doing is wrong without having a solution to correct it," he had added.