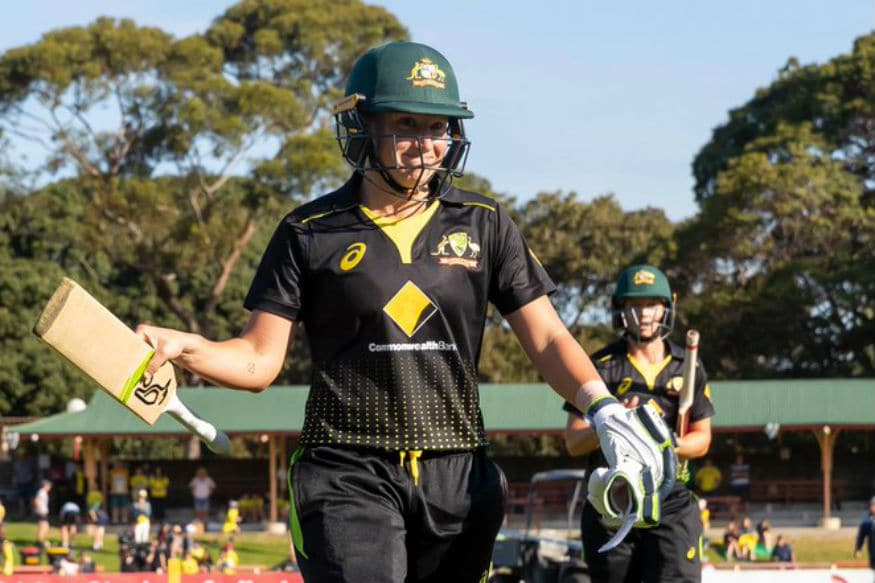 Australian cricketer Alyssa Healy is without doubt one of the best of the game and her unbeaten 148 from 61 deliveries in the third T20I against Sri Lanka in Sydney has just ensured that she is considered as one of the greats.
Healy's century, with 19 boundaries and seven maximum's, helped Australia to a total of 2-226 to set up a 132-run win in the final T20I against Sri Lanka, and a 3-0 series sweep.
"I didn't change my mindset at all coming into this series," Healy said.
"I was going to go out there and try and get the team off to a good start. Sometimes it comes off, sometimes it doesn't. I felt like I did my job in the first two games, but just couldn't quite capitalise on a start."
"Today was extra special, it's just one of those days where everything seems to come off alright," Healy explained.
"It's a pleasing milestone to pass. It took me a very long time to get a one-day hundred, and I think it's been even longer for a T20 one. It's really nice, they're not easy to come by in the T20 format so it was nice to cash in today."
Healy not only registered her first century in T20Is but also eclipsed her teammate and captain Meg Lanning (133) on her way to a world record score.
"There was a bit of banter," Healy admitted after beating Lanning's world record.
"I said 'I'm coming for you Meg' at some point when it came up on the big screen. She did say at the end, if it was in her zone, she was going to go for it, but otherwise she'll take the single. Nice team play there from Meg, that's why she's skipper."
The opener though insisted that the team's overall performance was more important to her than completing her first century.
"We don't play for the individual honours but we know that if we're scoring big runs, the team is going to be in good spot," Healy said.
"That's the sort of cricket we want to be playing all the time. It's giving us great confidence heading into the one-day series. The groups in a really great place, and it's a really nice feel in the change room so hopefully we can hang onto that."