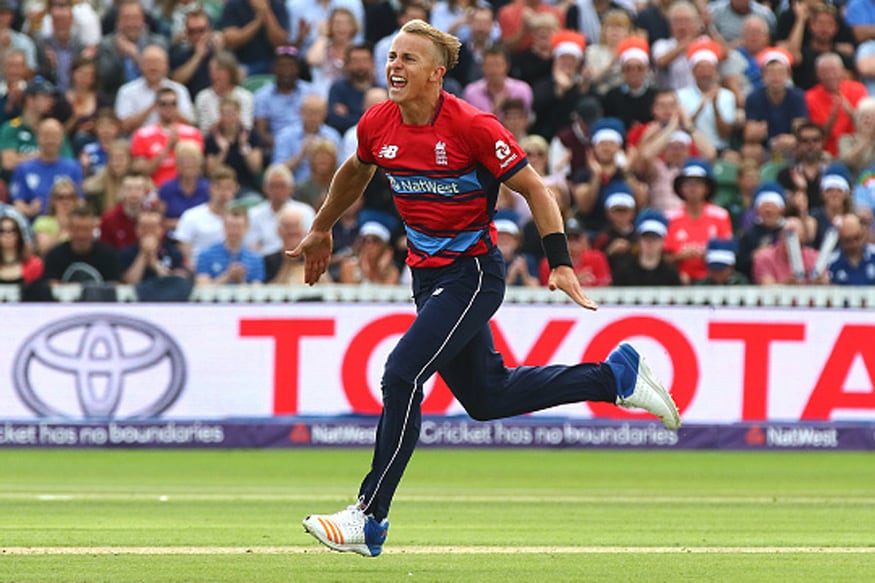 Surrey all-rounder Tom Curran began the 2018 season in good form with Surrey, after which he replaced Mitchell Starc for a short period with the Kolkata Knight Riders franchise in the 2018 IPL. Unfortunately, an injury after that saw him ruled out of for the rest of the limited-overs season and his brother Sam Curran benefited by replacing him in the England squad.
Having recovered since, Curran is desperate to make his mark and find his way back into the England side for the Sri Lanka series and eventually the home World Cup next year. England are without the services of Liam Plunkett (for the first three games) and David Willey, while Olly Stone returned wicket-less when he was given a look in during the first warm-up match.
"I came back from the IPL and picked up a couple of niggles when we were playing Australia so that was very frustrating but at the same time you get time to reflect and set goals," Curran told Sky Sports. "It's hard to think too far ahead, but it's also hard not to think of the World Cup so it will just be about small steps - get in the side for the first ODI, push on in this series, take that through to West Indies and then next summer."
While on tour in Australia and New Zealand, Curran was in good form, as he took a match-winning five-wicket haul in Perth and was captain Eoin Morgan's go-to man towards the end of the innings. Curran repaid his skipper's trust in him when he closed out a tight win in Wellington, even though he was unable to get a wicket.
"There was that five-wicket haul against Australia which was almost 'right, you can do it at this level' - when you make your debut there will be nerves, more about doing it on this stage - now it's about making it permanent in the side so I'm one of the first bowlers on the team sheet," he said.
The high-pressure death overs is likely to be assigned to him once again against Sri Lanka. Curran though has not had a look in during the warm-up games as the second one was rained out. The rain is likely to be a factor all through the tour which is in the midst of the monsoon season, but the bowlers are aware of the demanding conditions they have to deal with.
"It's not ideal but we've just come off the back of a full summer so it's not like we are short of game time," he said. "We had a couple of good net sessions in that heat, it's not ideal in terms of overs in the feet but it is what it is. I bowled for 45 minutes on one of the sessions which is just over six overs and it was tough but at the same time you do adapt. It won't get worse than the first session."
The tour of Sri Lanka is also likely to see the Curran brothers, Tom and Sam, make an appearance together for the first time. Sam, who had an impressive outing in Test cricket against India recently, made his debut in ODI cricket against Australia.
"It all happened so quickly," Tom reflected. "One day you are playing in the garden together and the next thing you are watching him do it in a Test match. I'm so proud and hopefully it's just the start."