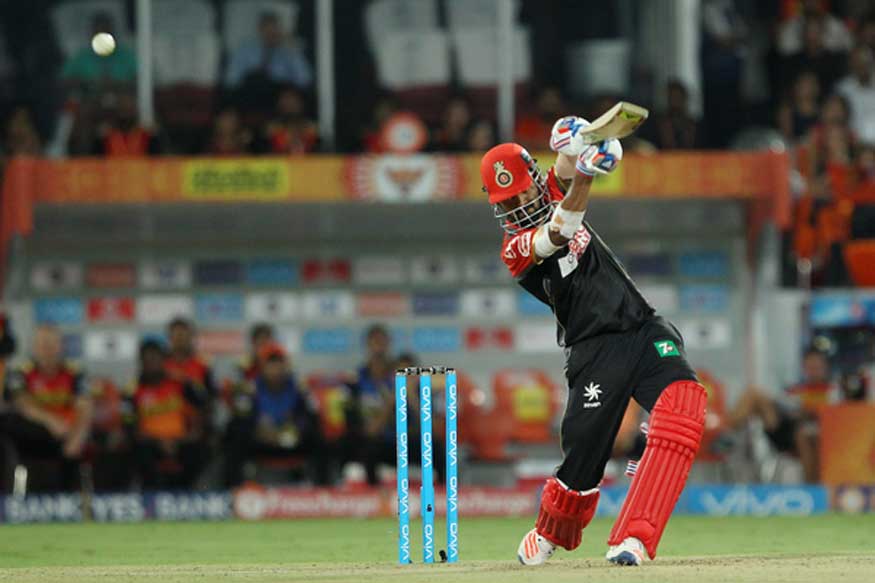 Hyderabad: Four defeats in six games notwithstanding, Royals Challengers Bangalore batsman KL Rahul expressed confidence of his team bouncing back in the ongoing IPL, saying that it just needed to sort out a few grey areas in its bowling attack.
RCB's weak bowling attack is expected to be boosted by pacer Chris Jordan, who was part of the England side that made into the finals of recent World Twenty20, joining the squad.
"It is just about one or two wins for us to get us going.
"With the kind of team we have, if we can get those two wins, I don't think there is any team that can stop us. With the kind of batting line up we have, we just have to sort out the bowling a little bit," said Rahul at the post-match press conference last night after RCB lost to Sunrisers Hyderabad by 15 runs.
"With Chris Jordan coming in from the next game, it will be a big inclusion to our bowling line up. Our team is looking good. We just need to learn from the six games and see how we can pick ourselves up. I think we are peaking very well. I am very positive that our team is going to bounce back," he added.
RCB will be taking on Kolkata Knight Riders in Bengaluru on Monday, followed by Rising Pune Supergiants on May 7 and Rahul said that the team is aiming to bounce back with victories in the next two home games.
"We, obviously, as a team sit in the meetings and discuss what to do. Once you are in the middle, with the pressure, sometimes you cannot execute your plans too well. That happens to all the teams and we have had rough six games.
"We now have couple of games at home. So, if we can get those two victories at home, we are on our way to the top," he said.
Rahul feels it is not easy to bowl at the death overs.
"The only way to stop runs in T20 is to get wickets and if you see the last five-six games, we haven't got wickets early on and put pressure. I think that's the only reason.
"It's big pressure to bowl in the death overs and you cannot blame the bowlers," he said.