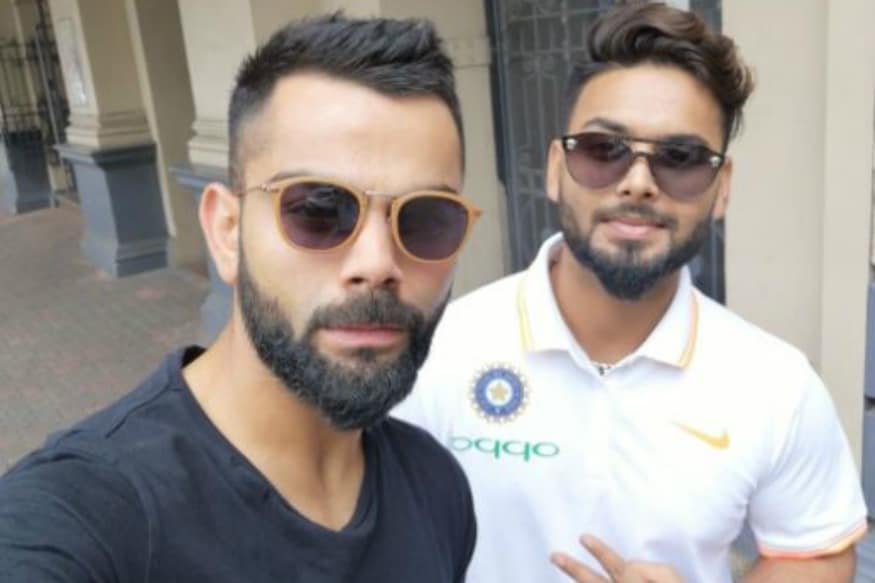 If the activity on Indian cricketers' social media accounts is anything to go by, they seem equally excited for the soon-to-begin series against Australia as the cricket loving populace of the country.
And expectedly, it was captain Virat Kohli who led by example just hours after the team touched down in Brisbane, wasting no time in getting into the gym and preparing himself for the gruelling schedule that lies ahead.
There's no ideal way to put in hard work. Everyday is an opportunity. Stay fit stay healthy! ✌️💪🏃 pic.twitter.com/ytNV9bTrLg

— Virat Kohli (@imVkohli) November 17, 2018
As it can be seen in the video, he was accompanied by young wicketkeeper-batsman Rishabh Pant. Kohli clearly thinks highly of him, and he expressed just how crucial 'champion' Pant was going to be on the tour in his next tweet.
Back to Australia. Looking forward to the next few weeks with this champion @RishabPant777 ✌️✌️ pic.twitter.com/Ikd8La5CUb

— Virat Kohli (@imVkohli) November 17, 2018
Kohli also took some time out and posed with a few fans. India have traditionally got good support whenever they have travelled Down Under, and this tour promises to be no different.
Always has time for his fans! #TeamIndia Captain @imVkohli poses for a few pics here in Brisbane 😀🙌🏻 pic.twitter.com/RjiLQZnR0T

— BCCI (@BCCI) November 17, 2018
Opener Rohit Sharma also expressed his excitement for the tour ahead.
Touched down in Brisbane. Looking forward to some good cricket over the next few weeks. Gonna be a cracker 😉 pic.twitter.com/oLNqEGnbNr

— Rohit Sharma (@ImRo45) November 17, 2018
And finally, KL Rahul mentioned how the tour of Australia is going to be special for him. He started his international career in Australia and seemed to be in a reflective mood, while also looking forward to the start of the tour.
Started my International Cricketing Career with you Australia.🇦🇺

So there's Nostalgia + Excitement as I look forward to the next two months being nothing short of Epic.😎 👑💪🏽 pic.twitter.com/RCLjuUu40x

— K L Rahul (@klrahul11) November 17, 2018