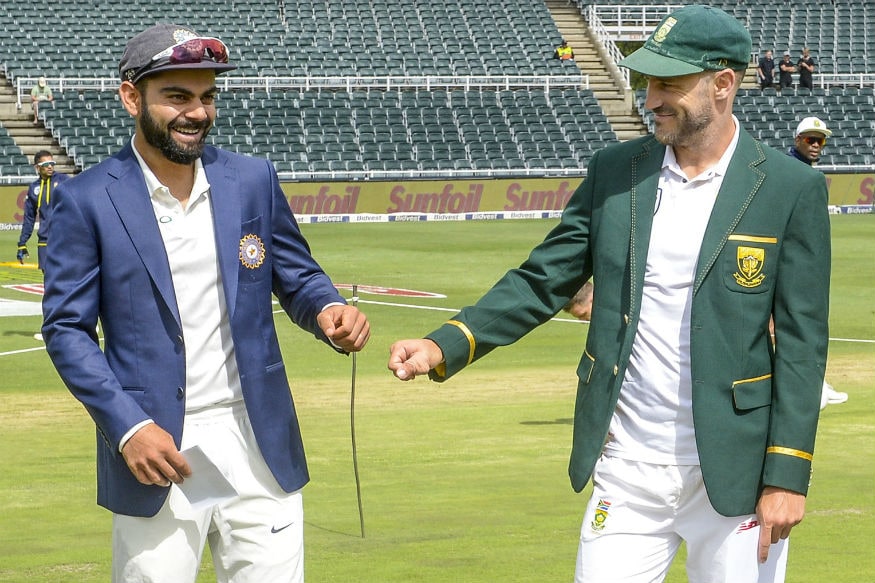 South African captain Faf du Plessis has called for a removal of the toss from Test cricket, suggesting that it will make the contest more even and prevent lop-sided contests favouring the home team.
Speaking after his team suffered a 3-0 loss to India in their last Test series where the second and third Test matches followed almost an exact blueprint for the home side India, du Plessis said, "Every Test match, they bat first, they score 500, they declare when it's dark, they get three wickets when it's dark and when day three starts, you're under pressure. It was like copy and paste in every Test match."
The statistics seem to back up what du Plessis is saying. In the last 10 Tests played in India, only thrice has a team won the match after losing the toss. On two occasions, that has been home team India, and the third instance was of Afghanistan winning against Ireland. In total, India have lost only one of their last 33 Test matches played at home.
Global experiments involving abandoning the toss have already begun. Earlier in the English county circuit, the visiting team could choose whether they wanted to bat or bowl first, and Pakistan too trialed the idea in the Quaid-e-Azam trophy earlier in the year.
Even though none of the South African players explicitly came out and said that the pitches were loaded unfavourably against them, including du Plessis, he was still in favour of altogether abandoning the toss. "(If it is removed), then away teams have a better chance. In South Africa, I don't mind that. We bat on green tops anyway."