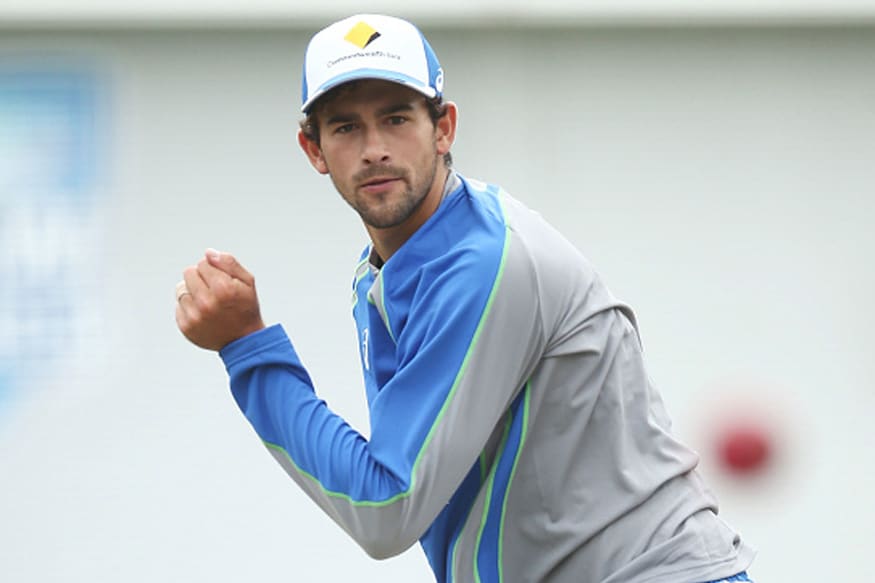 Ashton Agar wants to hit sixes. He wants to finish innings. He wants to be adaptable. He wants to be as good as he can at everything. The spin-bowling all-rounder is part of the Australia A team currently involved in a quadrangular series in India.
On Sunday, in Australia A's second match against South Africa A in Bengaluru, Agar walked in with just five deliveries to go. He got the opportunity to face four of those and blasted 17 off it, including two sixes.
After the Travis Head-led side posted 322 for 5 in their 50 overs, Agar also emerged as Australia A's most economical bowler with a tidy 1 for 36 from his 10 overs as South Africa A could only manage 290 runs despite Khaya Zondo's 104-ball 117.
Even in the first encounter, where they lost to India A, Agar top-scored with a 40-ball 34 after coming in at 76 for 5.
The 24-year-old revealed that he has put in a lot of work on his power-hitting skills during his recent stint with Middlesex. "I think it's really important for me to be able to come in and go from ball one like today," he said after the 32-run victory.
"I worked on that a lot with Middlesex, for the last month I was in the nets working on my six hitting, and to be able to come in and try and finish an innings. For me, it's really important for my batting to be adaptable so then I can be used in any situation. I love batting as much as I love bowling, so I'm trying to be as good as I can at everything."
While the likes of England and India have constantly breached the 300-run mark in the last few years, Australia have failed to keep up with the current fashion. The 2019 World Cup is less than a year away and Agar feels it's an area where the defending champions need to work on.
"We have the guys capable of hitting those big sixes especially up the order, if (D'Arcy) Short's firing, Chris Lynn's fit, Aaron Finch is hitting the ball really cleanly at the moment," he said. "Then it's just about building that depth of power hitting.
"We've got three or four guys who are excellent at it but I guess it's being able to do that the whole way through, to come in and finish an innings. That's what we can work on."
Agar is also a part of Australia A's 14-man squad that will play two four-day games against India A after the conclusion of the quadrangular series, and the left-arm spinner thinks it will provide him a chance to push his case for the UAE tour.
"Personally it's a big series for me to push a case to go to the UAE," he said. "To be honest I haven't thought much about the UAE … (but) to bowl well in these conditions and formulate good plans against good players of spin, (that) will be really important if I do get picked, so it's a big tour."