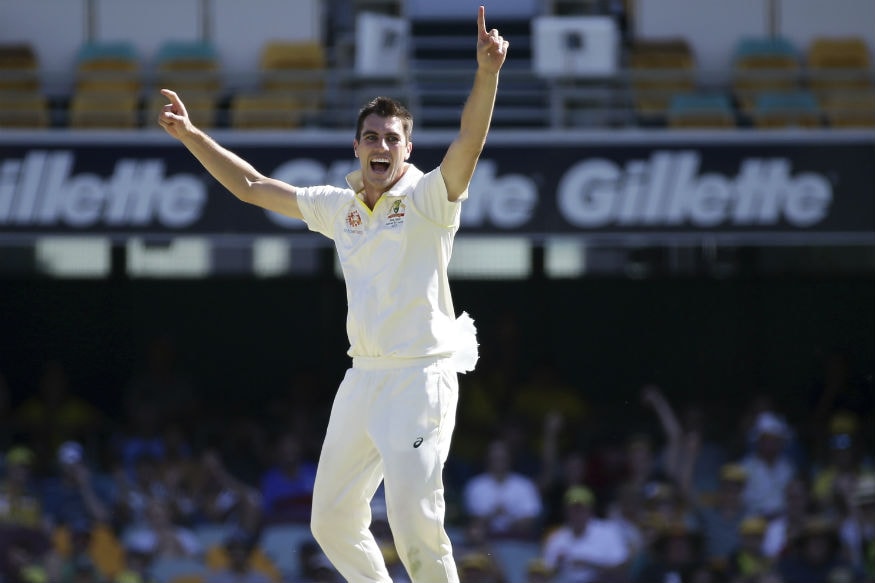 Winner of the prestigious Allan Border Medal during Australia's cricket awards last evening, Pat Cummins said that he now wants to work on his swing bowling keeping in mind the conditions which will be on offer during the Ashes in England which begins in August.
"There's definitely things I always try and improve every time I train," the pacer said. "Obviously swing is going to be quite a big factor (in England).
"A lot of the Tests here (in Australia), the ball doesn't really swing too much. So getting over there, preparing well, and trying to improve my swing bowling, that's definitely one thing. Someone like [Mitchell Starc] bowled 150kph all summer, so (I am) trying to maintain pace like that. Every time I play and bowl I feel like I learn a little bit more."
Having grappled with injuries all his playing career, Cummins has made a remarkable turnaround in the last year or so turning out to be the best bowler across all formats for Australia in what has been a difficult year for them.
The 25-year-old picked up 52 wickets in the last year across all formats at an average of 22.01. He was also awarded the Player of the Series in the recently concluded series against Sri Lanka where he picked up 14 wickets in two Tests.
Cummins made his debut back in 2011 against South Africa but has since played just 20 Tests. A series of stress fractures in his back have kept on troubling him but having been injury free in the last two years, the 25-year-old has finally proven he belongs to the Test arena.
"If you play a lot of cricket and you get injured, you can deal with that," he said. "This year I had a few months off with a back issue but I'd played so much cricket beforehand that I knew those big worries of the past were hopefully behind me for a while.
"I just had a lot of confidence and knew I'd come back bowling well, get back in the side and all things going well, have a good summer like I did the previous year.
"Just having the ability to look in the diary ahead and plan out tours in my head, and just worry about bowling well as opposed to if I'm going to be in the side or if I'm going to be fit enough."