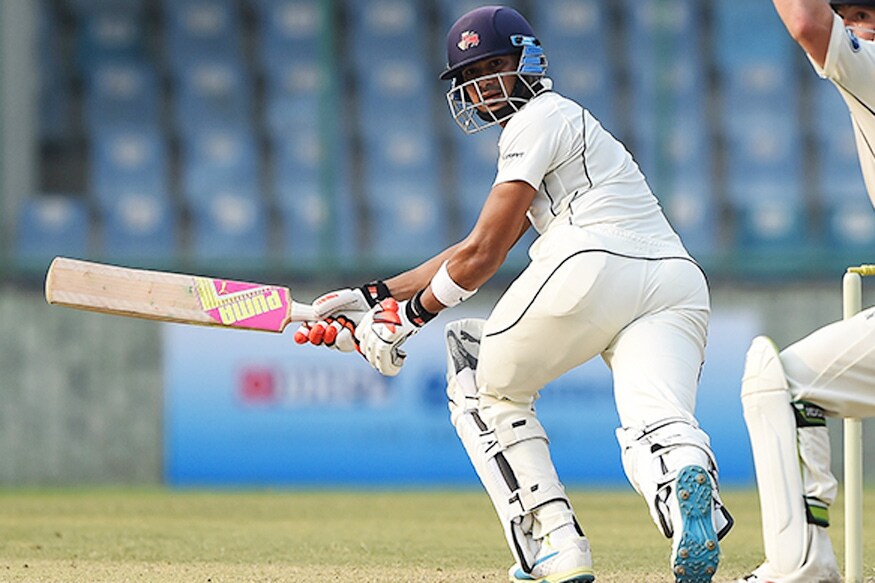 Aditya Tare lost his Mumbai captaincy after a poor season last year, both for himself and for his side. Mumbai were knocked out of the Ranji and Vijay Hazare trophies in the quarterfinals, and finished fourth out of five teams in the second stage of the Syed Mushtaq Ali Trophy.
It was a rare poor year for Tare, who is heading into his tenth season for Mumbai. The 30-year-old is doing everything he can to bounce back, including taking to spirituality.
"I have been following certain patterns, meditation and visualisation techniques," he told FirstPost. "Trying to understand life in a different way rather than just through the cricketing angle or a sportsman's angle. It's about understanding life, what goes beyond life.
"That's really eased me. It's given me a different perspective towards life and I guess that's the reason why I am pretty calm and centered at the moment.
"It's just trying to connect with myself, trying to connect with the higher self, the higher being. Trying to understand the mysterious ways of God. Just trying to connect with my inner self, that's something I have been reaching out for."
The calmness helped Tare accept the reasons for him being replaced as captain.
"It's time in my career that I play with some freedom, less stress and less things to do on the field. So I can completely focus on my game and on things I want to do. Captaincy obviously takes a bit of toll on you, mentally as well." he said.
"I wasn't angry or upset. Not at all. I think it was a fair call. I've never demanded or wanted to lead Mumbai, it came my way, and I did my job with complete honesty.
"I am really happy and proud of the way my captaincy career turned out where we won the Ranji Trophy in 2015-16 without a single Test player playing in the team. Obviously, Mumbai is a place where if you don't have a good season, there needs to be someone taking that responsibility and I think it should come right from the top. I was the captain when we had a disastrous year last year so I needed to be held responsible and I completely agree with that and I am completely fine with it. A new leader who will bring in new and fresh ideas, that's what's needed for the team and I am glad it happened. You can see the result, there was one change at the top and you could see a positive result (Vijay Hazare win)."
Tare himself played a big part in the Vijay Hazare trophy win, scoring a fighting 71 that helped Mumbai chase down 178 after being reduced to 40 for 4 in the final by Delhi.
"Honestly, I feel it was the most important innings I have played throughout my Mumbai career," said Tare. "It's got to be the most important one because I have always dreamt of winning championships for Mumbai and for that you need to contribute, that's how you make that championship special.
"I have been working on my mental aspect and on other factors, not just cricket but in life as well. So those sort of practices and routines helped me calm down in the middle. Unlike the other times where I was pretty tensed and hyper, this time around I was pretty calm and I was only trying to watch the ball and batting accordingly."
It was a good beginning to the season but Tare recognized the importance of bigger scores if he has to come into contention for a place in the Indian side. He has bailed out Mumbai on a number of occasions but has only seven centuries from 103 first-class innings
"It's about longevity, it's about scoring heaps of runs over a period of time," Tare said. "That's how you justify your place or spot at international level. Getting 500-600 runs is not the aim. The thing is I have been consistently getting 500-600 runs which says that I am good enough at this level. One season of less runs doesn't make me a bad player.
"That's how you get recognised, that's how you get judged at the moment on the number of hundreds you score. Obviously I have to consider that as well that to get recognised or to get rated by people who matter, you need to score runs, you need to score hundreds that's something I haven't ticked in the past season or two. But I have played some important innings and I have won a lot of games for Bombay so that's the confidence I have in myself.
"Even if I wouldn't be getting hundreds, I know that I score important runs for the team so for me that's more important than scoring hundreds. But obviously you cannot ignore the fact the I am not a big hundred player or I am a batsman who regularly scores hundreds. It's something I have to add to my career."