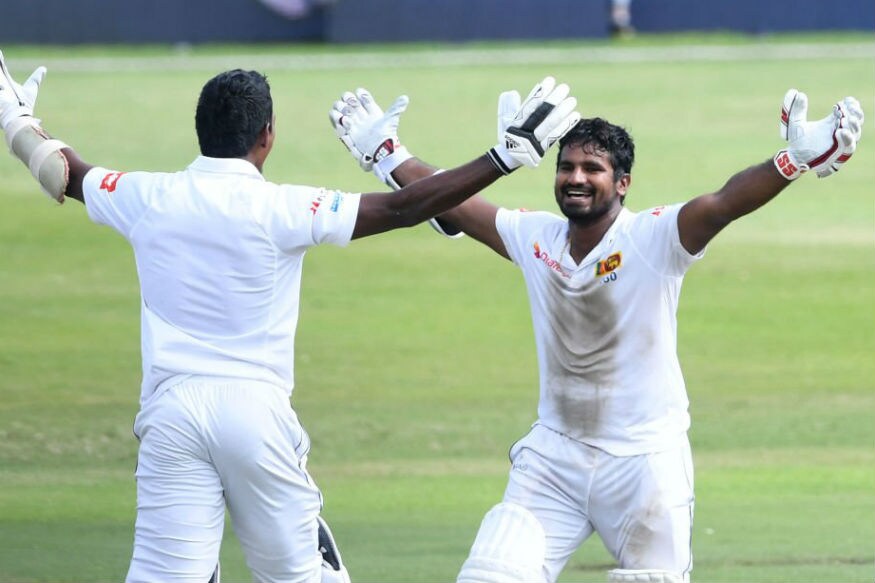 When Kusal Perera glided Kagiso Rabada to the third-man fence on the fourth day of the Durban Test against South Africa he was 153 not out.

Not 154. Not 152. But the coincidentally perfect 153 – just as Brian Lara's score 20 years ago. For mathematicians, 153 is a source of endless fascination – including as a "narcissistic number" – but for cricket fans world-over it has come to embody the ultimate fourth-innings batting performance with the match all but lost.

Both Lara and Perera bat left-handed. Both walked in at No.5 with their teams chasing over 300. Both shared vital partnerships with the tail. Both oversaw nerve-shredding one-wicket wins. And both were up against the pre-eminent bowling attack of their time. "To bat… like that with guys of lesser stature, to nurse them along and win a Test match in the way he did, proves how great he is." That was Clive Lloyd gushing on March 30, 1999. He could have been speaking about the innings played this Friday.

Numbers are a vital part of one's cricketing memory. They are often the language in which fans of the game speak. Nobody needs to introduce the figures 375 and 400 not out. The mind has automatically switched on an image of Brian Lara batting at the Antigua Recreation Ground. The number 501 has its own grandeur. Lara scored 153 in a Test against Pakistan in Kingston in 2005 but that is hardly what comes to mind when people bring up the score. (Chanderpaul scored a 153 not out in the same series but that too has receded from memory).

Perera's knock may well have been compared to Lara's even if he had made 154 not out – after all, there was so much in common. But perhaps some South Africans would have called to mind Graeme Smith's legendary 154 not out at Edgbaston in 2008, which sealed their first series win in England since 1965. "He left pieces of his soul all over the Edgbaston wicket," wrote Patrick Ferriday in his book Masterly Batting, published in 2013. Much the same could be said of Perera at Kingsmead.

What if Perera had finished on 151 not out? Here too he would have had a historical parallel. For in 1950, on the very same ground, another left-hander walked in at No.5 and piloted his team to a 300-plus target. Unlike Perera, though, Neil Harvey dealt with a potent spin threat on a wearing (uncovered) pitch. "For five hours and a half Harvey disciplined himself to the battle and by a literally flawless innings… carried Australia to victory," said the Wisden profile. Harvey was to later rate it as his finest innings.

There have been 32 instances of a batsman making 153 in a Test innings. It is a number rich in folklore.

The first time a captain scored a Test hundred – Billy Murdoch at The Oval in 1880 – it was to turn into a 153.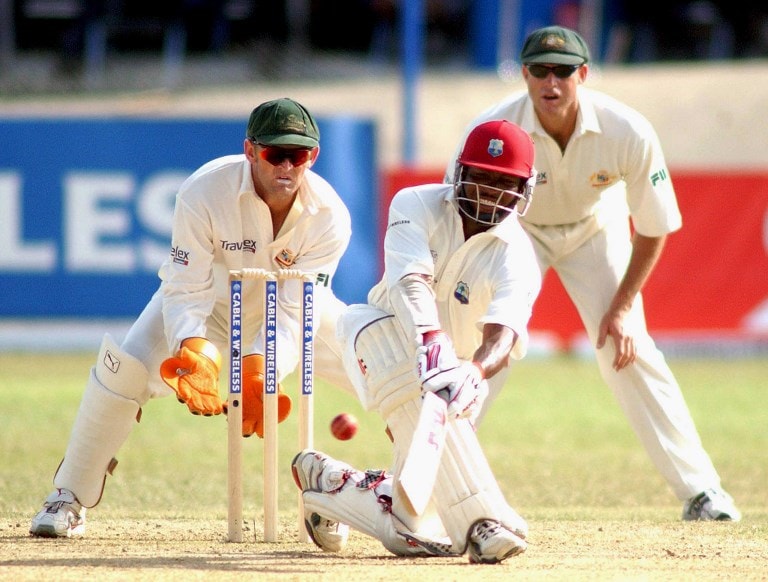 Neil Harvey's first Test hundred was a 153 (against India in Melbourne in 1948). It made him the youngest Australian to score a Test hundred – a record that stands till date.

Allan Border made a second-innings 153 on the heels of a 150 not out in a Test in Lahore.

Graham Gooch made a 153 on the first day of a Kingston Test (in 1981), which contained a "cut-drive-steer" six off Colin Croft that flew over the slips and cleared the boundary.

Mark Waugh too made a 153 – his only Test hundred in India – and he reached his hundred, in Bangalore in 1998, with a towering six that cleared the sightscreen.

Over the last ten years, India's batsmen have taken a liking for the 153. Sachin Tendulkar notched up the score in Adelaide in 2008 while Murali Vijay cracked a memorable one-five-three in Mohali in 2013. Cheteshwar Pujara has two 153s – one in Johannesburg (in 2013) and one in Galle (in 2017) ¬– and Virat Kohli joined this group early last year with a smashing 153 in Centurion. It was a 153 out of a team total of 307 and he finished with a strike-rate of over 70.

Only two 153s – of the 32 so far – have come in the fourth innings. Both unbeaten. Both sealed with a four. Both anointed as among the greatest Test innings of all time. Both against the odds. It is beyond the scope of this column to analyse which among these was the more superior innings but there is no doubt that these will be mentioned in the same breath from now.

Just as Basil D'Oliveira and Kevin Pietersen are both intimately associated with the iconic 158; just as Gooch and Chris Gayle have become synonymous with 333; just as Martin Crowe and Don Bradman come up at the mention of 299…… Lara and Perera have captured the 153.

Lara "batted through from first ball at 10 past 10 to the last at 4.26 when he stroked the winning boundary," wrote the late Tony Cozier in his match report for The Independent. If we were to change the start time to 10 and the end time to 3.15, the same could have been said of Perera. Two grand monuments. Across continents. Taking the breath away. Twenty years apart.

First Published: February 18, 2019, 9:03 AM IST