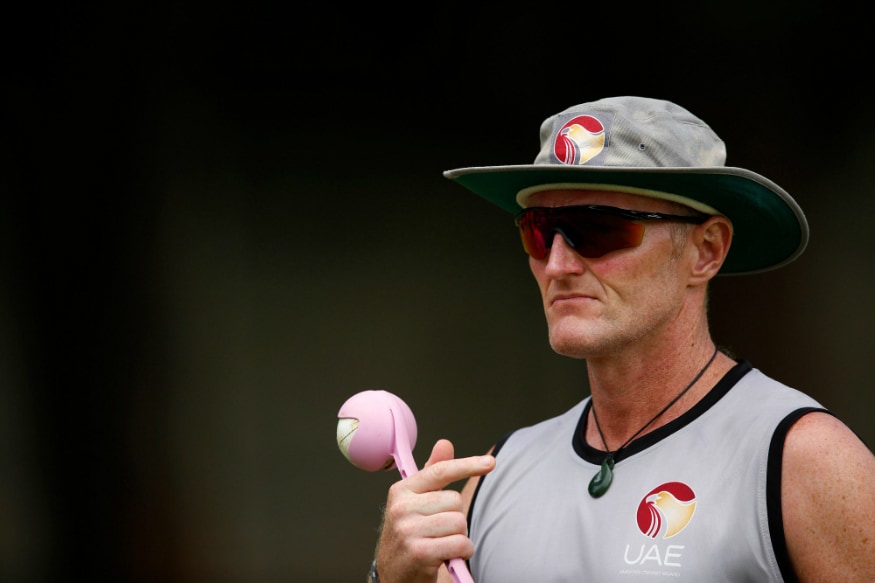 UAE's dream of being a part of their home Asia Cup shattered after Hong Kong led by Anshuman Rath beat them by two wickets (DLS method) in an enthralling final in the qualifier tournament.
Understandably, UAE's coach Dougie Brown was disappointed with the result. "Gutted doesn't even come close to describing the feeling right now," he said.
"I think the guys deserve a hell of a lot of credit for the way they fought. We didn't get everything right. We maybe didn't bowl as well as we can do. We maybe didn't field quite as well as we know we can, but to get into the position we did, to get into the position where we had the total to defend we ended up with, was a phenomenal effort. Credit to Hong Kong, they won some critical moments in a game of very fine margins."
UAE scored 176 for 9 from their 24 overs with Ashfaq Ahmed top scoring with 79 off 51 balls. However, Hong Kong managed to chase that down with three balls to spare.
The run-chase was a tight one from the word go, with UAE looking like they would take the game away after they dismissed Hong Kong's top four batsmen in the space of four overs. But Hong Kong continued to fight, and even after losing their eighth wicket in the penultimate over, they managed to score the three runs required for victory to achieve the revised target of 179.
Hong Kong's skipper, Anshuman Rath, acknowledged UAE's efforts when he said, "The UAE batsmen batted tremendously well after the rain delay. To get that many runs in 10 overs is no joke on any ground. The momentum was with them, but we knew it was a good wicket."
"Games like that can go either way, so credit to UAE for playing such an awesome game. We knew we had the batting firepower to chase it down, and luckily that happened."
Hong Kong will now join India, Pakistan, Sri Lanka, Bangladesh and Afghanistan in the Asia Cup that starts on September 15th. Hong Kong's first match in the tournament will be on the second day when they play Pakistan.