Ireland vs United Arab Emirates (odi)
CONCLUDED
IRE vs UAE Cricket Scorecard (odi)
1st ODI odi, Sheikh Zayed Stadium, Abu Dhabi, 08 January, 2021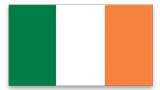 United Arab Emirates beat Ireland by 6 wickets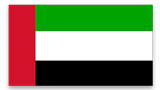 UAE vs IRE, 1st ODI: Chundangapoyil Rizwan, Muhammad Usman Star as UAE Stun Ireland
Check UAE vs Ireland Live Score, Ist ODI at Abu Dhabi: Full Scorecard, Ball-by-Ball Commentary, live streaming and live updates
Updated: January 8, 2021, 7:28 PM IST
United Arab Emirates have pulled off a stunning win over Ireland in the first of this 4-match ODI series. Will the feeling sink in before Sunday? Can they take this momentum into the second ODI? Or will Ireland come roaring back?
FULL SCORECARD| UAE vs Ireland, Ist ODI at Abu Dhabi
Victorious UAE skipper, AHMED RAZA, says that it was in UAE's mind that they have not beaten Ireland in this format and is simply thrilled with the result. Lauds Muhammad Usman and Chundangapoyil Rizwan for batting with responsibility, putting the bad balls away and taking minimum risks. On UAE's mentality with Ireland's score at 141/1, Ahmed says that they came back well in the middle overs but lost the plot towards the end, brutally assessing that they should ave been chasing not more than 240! Hops to do better on Sunday. Expects the senior bowlers to take the responsibility but gives plenty of praise for debutant Kashif Daud. Says that it is good to go 1-up and dedicates this win to his late father who passed away recently.
India vs Australia: Fluent Shubman Gill Shows He Belongs On The Big Stage
Irish captain, ANDY BALBIRNIE, bluntly says that Ireland were 20-30 runs short with the bat. Puts it down to rustiness and feels that they could have been more proactive with the bat. Credits UAE for planning the run chase well. Feels that UAE bowled well and the Irish batsmen found it difficult to get the ball away or score quickly. On Paul Stirling's knock, Andy calls him world class and also the best batsman of the side, striving hard for success. On UAE being 51/3, AB ays that they felt they were bowling well but honestly admits that they could not maintain the pressure. Add that they will sit down and discuss how to improve with both bat and ball. Also says that they want to win games but also want to give some expousre to young players.
Positive Intent Helps Steve Smith Record First Test Hundred in 16 Months
CHUNDANGAPOYIL RIZWAN HAS BEEN NAMED THE PLAYER OF THE MATCH. Rizwan is happy that his maiden hundred could lead UAE to a win. Thanks the management for supporting his side to allow them to prepare for this series and adds that all those preparations bore fruit. Stresses that the plan between himsefl and Muhammad Usman was to play 50 overs, with the belief that they can win. Admits that he was losing steam due to the heat but adds that Usman kept on encouraging him. Cheekily admits that during the lockdown, his wife used to give throwdowns to him and thanks his family for their immense support.
India vs Australia: Steve Smith Slams Magnificent Ton But Sydney Test Still in Balance
Muhammad Usman is up for a chat. Says that it is always good to be winning the first match, with batsmen scoring centuries. Praises his side for restricting Ireland under 300. On his batting partnership with Chundangapoyil Rizwan, Usman admits that the latter was a touch slow, so the plan was to attack at some point of time and take the pressure of Rizwan. Is confident of taking Ireland down in the coming games as well.
MS Dhoni Finally Ends His Instagram Break After Months with This Adorable Video
Ahh... well... Ireland. What did they do wrong? Ummm... perhaps did not read the stats page before coming for the toss. History has favoured the side chasing in day games at this venue, yet they chose to bat. Then, they lost their way through a collapse in the middle with the bat, falling perhps 20-30 runs short. Paul Stirling was brilliant but he needed more from the top order. Then, in the field, on a good batting deck, their bowlers could not find much response. And their fielders did not support them. Catches dropped, run outs missed, they were very average. They will aim to do much better, come Sunday. Please stay tuned for the presentation...
The partnership for the 4th wicket was worth 184, which was nearly 70 percent of the required target! Both batsmen got to their centuries, survived a few close calls on the way but importantly, got the team through. Both players complemented each other nicely, taking on the mantle when the other was struggling. And towards the end, Waheed Ahmed came out and played a fine cameo, brushing aside all kinds of fears of a possible collapse. A day to remember and a win to savour.
Take a bow, Usman. Take a bow, Rizwan. Two experienced guys have shocked Ireland. UAE were chasing a high target, 270 and were in the doldrums, at 51/3. But in came Chundangapoyil Rizwan and Muhammad Usman. The duo bided its time and then increased the run rate as the game went deep.
The tournament is also a big opportunity for UAE who have brought together some really good players who have had very good results at the club level. All the matches will be played at the Sheikh Zayed Stadium in Abu Dhabi and the hosts will expect to benefit from the home conditions.
UAE vs IRE UAE vs Ireland ODI, United Arab Emirates vs Ireland: Live Streaming
All matches of the UAE vs Ireland ODI will be broadcast on Eurosport channel in India. Fans can also watch online live streaming of the match on YouTube.
The series will be played out entirely at one venue, something that has become a familiar sight for cricket fans as the sport comes to grips with the 'new normal' in a world still attempting to fully deal with the issues caused by Covid-19.
Ireland's last international matches came in July-August 2020 when they toured England for a three-match ODI series played out entirely at the Rose Bowl in Southampton, with the hosts running out 2-1 winners.
By contrast, UAE have had to wait nearly a year to get back to the cricket field. Their last international outing came in a ACC Twenty20 Cup encounter against Kuwait on February 27, 2020 in which they emerged victorious by 102 runs.
---
---
Team Rankings
Rank
Team
Points
Rating
1
Australia
3028
116
2
New Zealand
2406
115
3
India
3085
114
4
England
4326
106
5
Sri Lanka
2454
91
FULL Ranking
Rank
Team
Points
Rating
1
England
5405
123
2
India
6102
117
3
New Zealand
3716
116
4
Australia
4344
111
5
South Africa
3345
108
FULL Ranking
Rank
Team
Points
Rating
1
England
6877
275
2
Australia
6800
272
3
India
10186
268
4
Pakistan
7516
259
5
South Africa
5047
252
FULL Ranking