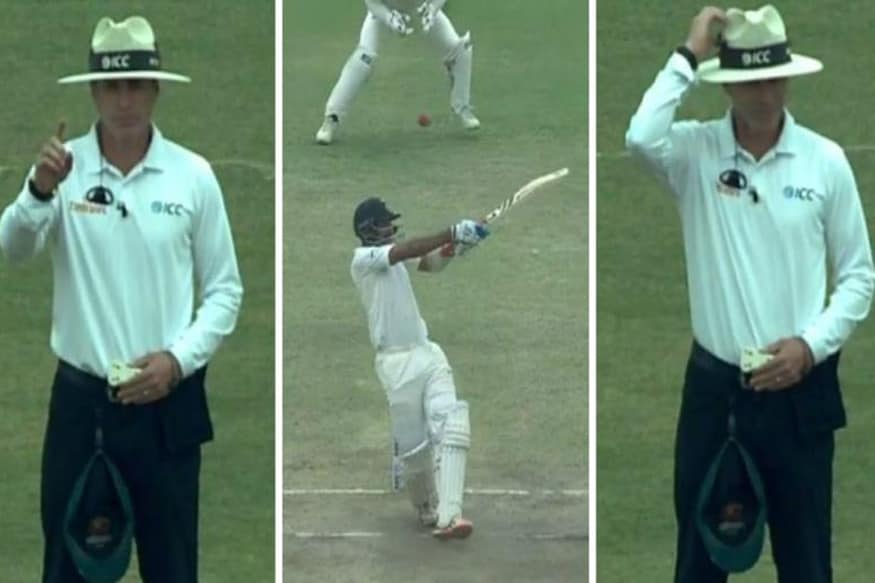 New Delhi: New Zealand umpire Chris Gaffaney got the commentators, spectators and fellow on-field umpire Ian Gould to burst into laughter during the opening session of the fourth day of the third Test between India and Australia in Ranchi on Sunday.
The incident unfolded when Cheteshwar Pujara, who was batting on 142, attempted to play a hook off Josh Hazlewood, but missed the ball by quite a distance. The ball went into the gloves of wicket keeper Matthew Wade.
After a weak appeal by the Australian pacer, umpire Gaffaney started to raise his finger, and then went on to scratch his head.
Former Indian cricketer Aakash Chopra shared a video of the incident through his Twitter account:
— Aakash Chopra (@cricketaakash) March 19, 2017
Indian cricket team Facebook page also shared the video:
First Published: March 19, 2017, 4:39 PM IST