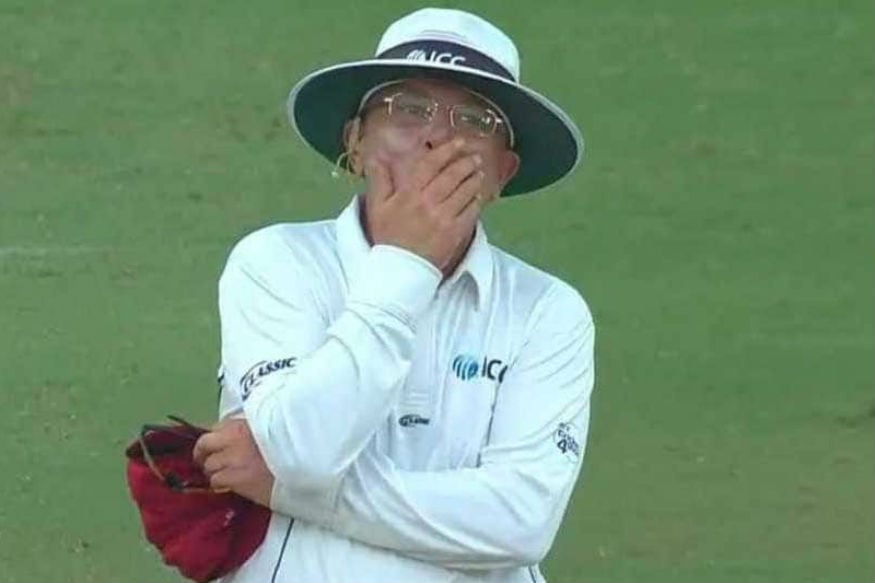 While umpiring errors are a part and parcel of the game, an unusual sight was seen in the dying moments of the second Test between India and Windies on Sunday when umpire Ian Gould apologised to pacer Jason Holder after not giving Prithvi Shaw out lbw.

The incident occurred in the fifth over of India's second innings, where they were chasing 72 for a series win. Holder dug one short and Shaw not keeping his eyes on the ball tried to duck under. But the ball did not rise up as expected and hit the opener on the arm. The Windies were up in unison for an lbw shout but Gould remained unmoved.

Holder ultimately asked for a review and replays suggested that the ball would have, in fact, clipped the top of the stumps. The umpire's on-field of 'not out' stood but Gould was later seen slightly embarrassed by this and held his arm out and saying 'sorry' to Holder, who to his credit, took it all in good spirits.

The whole incident soon found its way to Twitter with fans lauding Gould's stance.


Great gesture from Ian Gould. #INDvWI pic.twitter.com/XdMe7zEJxK

— T.S.Suresh (@editorsuresh) October 14, 2018
hahahaha Ian Gould apologised to Holder - "Sorry"

— Karan Dewan (@karan13dewan) October 14, 2018
October 14, 2018
Ian Gould's reaction to umpire's call decision shows benevolence. #INDvWI

— lesley d. biswas (@lesleydbiswas) October 14, 2018



Umesh Yadav's maiden 10-wicket haul helped India completed a comfortable 10-wicket win in the second Test against Windies wrapping up the two-match series 2-0. Shaw, who made a resounding start to his international career with a 134 in his maiden Test carried on his form in the second with scores of 70 and 33 not out. He was named Player of the Series for his efforts.

The One-Day International series between the two sides gets underway on October 21 in Guwahati.


First Published: October 15, 2018, 11:53 AM IST