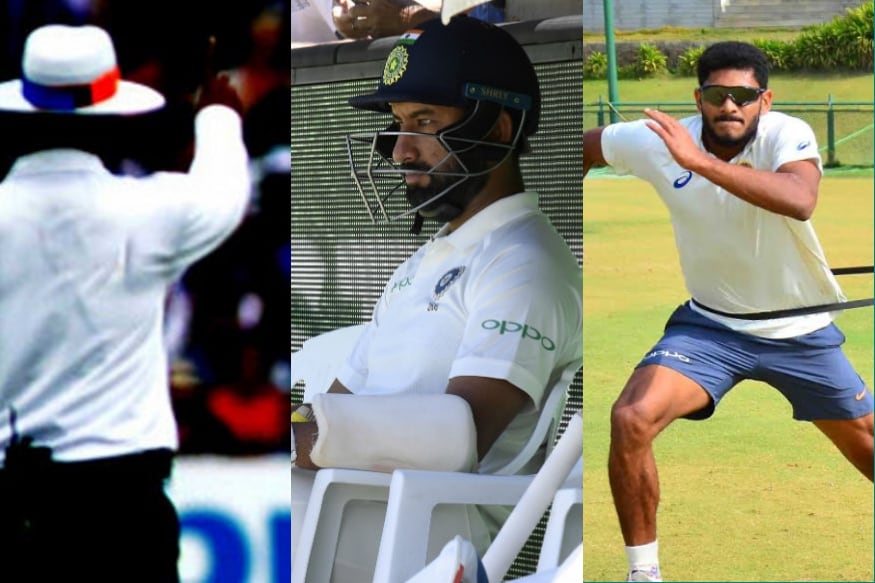 After an engaging first-class season, Vidarbha, the defending champions, will take on Saurashtra in the 2018-19 Ranji Trophy final in Nagpur from February 3.
While Vidarbha beat Kerala by an innings and 11 runs within five sessions in Wayanad, Saurashtra had a tougher game against Karnataka in Bangalore. Chasing 279 after conceding the lead in the first innings, they relied on Cheteshwar Pujara's unbeaten 131 and his fourth-wicket stand of 214 with Sheldon Jackson (100) to secure a five-wicket win after being 23 for 3 at one stage.
CricketNext looks at some of talking points from the two semi-finals:
Is it time to introduce DRS in domestic cricket?
Pujara was booed and called a "cheater" by the crowd on the fourth day at the M Chinnaswamy Stadium. When on 34 he seemed to have edged one off R Vinay Kumar to the wicketkeeper, but the umpire felt otherwise.
Immediately, irate Karnataka fans started to vent on social media that a cricketer of his stature should have walked. Pujara had been lucky in the first innings also when he was caught behind off Abhimanyu Mithun for 1, but the umpire had given not out.
Let's be clear. It was right on Pujara's part to stand his ground and wait for the umpire to make the decision. Yere Goud, Karnataka's coach who played 134 first-class matches, said to walk or not to walk is the individual's decision. "Sometime they get a bad decision, generally they don't walk. That's the case in most of the domestic matches."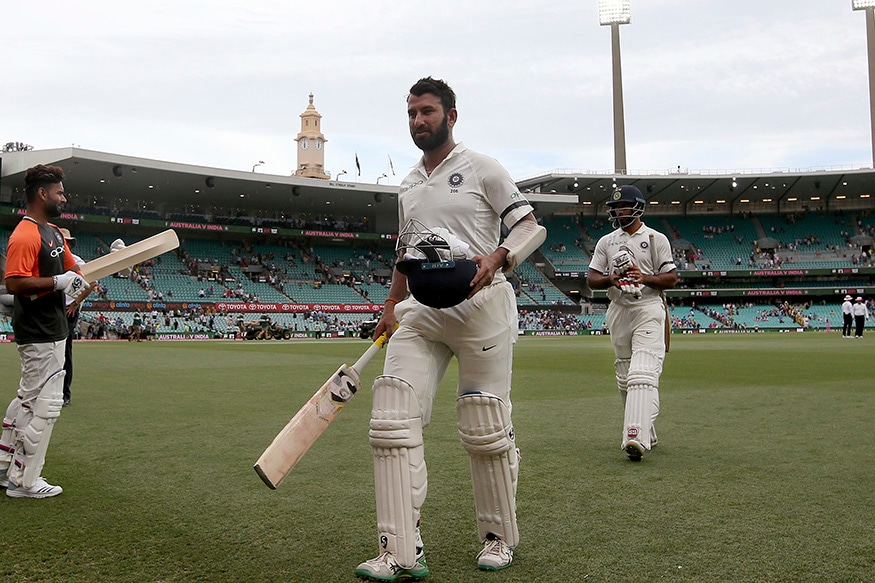 (AP Photo)
Having been in the circuit for more than 25 seasons, Goud has first-hand awareness of the atrocious decision making that has prevailed over the years. Karnataka themselves benefitted from some substandard umpiring in both the quarterfinal and semifinal. This raises the big question: Is it time to introduce Decision Review System in domestic cricket?
Obviously cost of making DRS available for the entire season – 2017 matches constitute India's 2018-19 domestic calendar – is humongous, but there is a case for it being introduced in senior knockout games of major tournaments like the Ranji Trophy and Vijay Hazare Trophy as a "pilot project" according to one umpire.
"It's good for the game as much as whatever technology you can include. It can be good for sure," Jaydev Unadkat, Saurashtra's captain, said at the post-match press conference even while empathising with the thankless job of the umpires. "We have seen it at the international level. It has really helped teams to take those decisions. I think the BCCI would be the best judge to look at it."
A former cricketer-turned-commentator felt that DRS in domestic games will also acquaint players how to use it before they graduate to the international level.
Who takes responsibility for Wayanad?
The pitch at the Krishnagiri Stadium in Wayanad was so pacy and unpredictable that Umesh Yadav used very little from his repertoire to return career-best match-figures of 12 for 79. Kerala batted for a total of 53.3 overs across two innings.
"This was perhaps the fastest track I have bowled ever in India," Umesh told reporters after the first day's play. "We don't get tracks like this usually. Even when we play Test matches at Mohali, we don't get green wickets."
Chandrakant Pandit, Vidarbha's coach, was critical of the surface after the match.
"A semi-final deserves a better wicket than that. It was a dangerous pitch to bat on," he said. "Lot of players got hit. Anyone could have got injured. You want fair conditions for both sides in a crunch game." The pitch was equally poor for the quarterfinal between Kerala and Gujarat at the same venue.
Daljit Singh, BCCI's chief curator, agreed with Pandit's view, but told Sportstar that his team "had three days to prepare the surface. We have to make do with the conditions we have. The grass there was too thick...Levelling of pitches wasn't up to the mark and it can't be corrected in just three days."
Kerala's better-known venue Trivandrum was allocated for India A's 50-over series against England Lions. Was it a case of BCCI not expecting Kerala to qualify for the knockouts or was it just mismanagement?
Players who impressed
Having played just two out of India's 12 Tests in South Africa, England and Australia since January last year, Umesh let out his frustration through two Man of the Match performances in as many knockout games.
Faiz Fazal, his captain, showed great determination on that spicy surface in Wayanad to make 75 and add 80 runs with Wasim Jaffer, who became the first batsman to score 1,000 runs in a Ranji season twice. He had first breached the mark in 2008-09 while playing for Mumbai. Fazal called his 142-ball effort "one of my better knocks" and Pandit felt "his 75 on this wicket is as good as 175."
Faiz Fazal. (Photo Credit: Getty Images)
Over in Bangalore, Pujara, of course stole the limelight with his studied batting in the second innings. He played so close to his body and the defence was so compact that barring a few deliveries he was hardly troubled through his 266-ball stay.
Even more admirable was the way he guided Jackson, who is naturally a strokemaker, during their match-winning partnership. He was seen speaking to Jackson at least twice or thrice every over.
"We believed in ourselves," Pujara told the broadcaster after the match. "Looking at the wicket, I thought once the ball is old it is good to bat. We just wanted to build a partnership and that's what we did."
Jackson rated his 16th first-class century was "the best I have got because I played completely against my natural game. I kept believing and doing whatever he (Pujara) said."
In the opposition camp, Ronit More, the first-change pace bowler, impressed the most. He used the conditions well to trigger a collapse in Saurashtra's first innings on his way to career-best returns of 6 for 60. He also bowled a good spell towards the fag end of the game to take one wicket in the second innings. More, who will turn 27 this week, finished as Karnataka's best bowler with 37 wickets.
S Aravind, the bowling coach, said that they worked on his wrist position to make him more effective. Even as More, who has had to wait for a long time for his chance, rose, Vinay seemed to have lost his fizz, finishing the season with 13 wickets. He will turn 35 soon leaving many to wonder if we have seen the last of a domestic legend?
Positives for Kerala and Karnataka
Kerala's new ball pair of Basil Thampi and Sandeep Warrier, who finished with a combined tally of 80 wickets, have the potential to be in the headlines for longer duration if taken care of well. Similarly, the youngsters in the Karnataka unit showed that they belonged to this level.
"We didn't start the Vijay Hazare Trophy well...But the kind of support we got from the management and the selectors was outstanding," Goud said. "That gave us confidence to take some tough decisions and make some tough calls. That is why we are able to come so far. Out of the eight players whom we gave a debut, seven of them performed.
"To be honest, the team is in a transition phase. We have built it for two to three years now. It is time for us to take the team forward now."
Big shout out for home and away knockout games
BCCI opted to host the knockout Ranji matches on a home and away format for the first time after four seasons, and the response is expectedly good.
The local crowd got involved in Wayanad and Bangalore. More importantly the regional media gave enough space to these matches in the sports pages.
(Sidhanta Patnaik has reported on six ICC men's and women's tournaments. He is the co-author of The Fire Burns Blue - A history of women's cricket in India. @sidhpat)