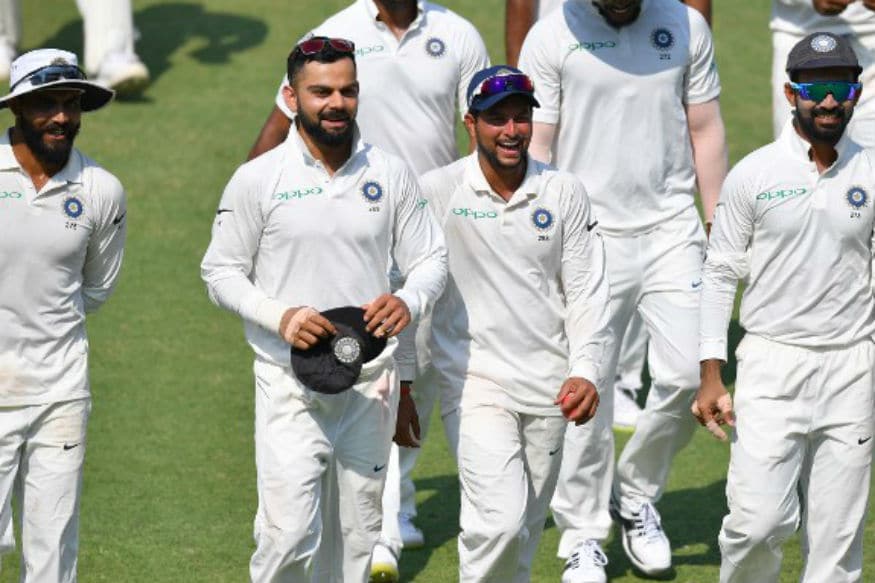 The first Test went as expected. Will there be a twist in the second, starting in Hyderabad on Friday?

India didn't break a sweat against Windies in Rajkot, racing to their biggest Test win by an innings and 272 runs. Their batsmen post 649 for 9 batting first, and then the spinners combined to destroy the opposition in less than 99 overs across two innings.

More than the result or the margin, India will be happy with some of the boxes they ticked through the course of the Test for their bigger vision — the Australia tour. It started right at the top – debutant Prithvi Shaw began his career with a sparkling century, almost definitely sealing his spot at the top for the tougher challenges. Sure, a century against Windies at home doesn't guarantee anything about his overseas game, but it's at least a pointer in the right direction for the immediate term.

Virat Kohli scored a century too, but that is nothing new, is it? It's just routine for the run machine. Moving on, Cheteshwar Pujara scored 86 in quick time, showing he is in form. Rishabh Pant missed his century by eight runs, and in typical style, scored at more than a run a ball. With Wridhiman Saha unlikely for the Australia tour, Pant has sealed the wicketkeeper-batsman's slot, but he'll rue the missed Test ton. He's still got time though, and will learn from the Kohlis in the team on how to never let opportunities waste.

Another big positive for India was Ravindra Jadeja's form, especially with the bat. That he'll bowl consistently on one spot and keep things tight is a given, but it's his batting that will give the Indian management confidence even for Australia. He made an unbeaten 100 off 132 balls – which wasn't all bang-bang innings even when the situation allowed him to. This followed after an 86* at The Oval after being dropped for the first four Tests of the England tour. Between the two knocks, he also made a successful comeback to the ODI set-up in the Asia Cup. That Jadeja is batting with responsibility and showing signs that he can be the genuine all-rounder India desperately need, gives Kohli & Co options for the future.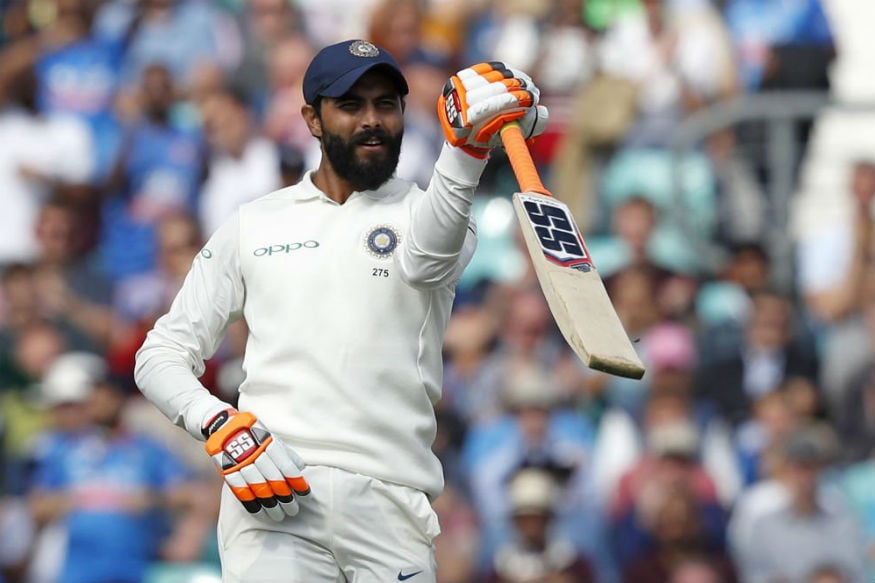 Image: Twitter/@ICC

India have a couple of minor concerns too. When everyone else feasted on hapless Windies bowling in the best of conditions to bat on, KL Rahul fell for zero in the first over. More worryingly, he fell leg before – a dismissal pattern that's becoming too frequent. Yes, he did score a ton in the last innings in England but that too was after a string of failures. With Mayank Agarwal breathing down Rahul's neck, the Mangalore boy has to score aplenty and show who the first-choice opener is.

Ajinkya Rahane couldn't convert his start and managed only 41, extending his poor run in home conditions. Talking about Agarwal, this is perhaps India's best chance to introduce the domestic run-machine. Given the strength and depth in the Indian batting line-up at home, resting any senior batsman would make little difference to their chances. Perhaps rest Kohli and give Agarwal a go? India might be tempted to think on these lines as they wouldn't want to be in a situation where they have to introduce Agarwal straightaway in Australia. This Test, after all, is their last one before the tour down under.

Similarly, India could also be tempted to test the likes of Mohammed Siraj or Shardul Thakur in place of Mohammed Shami just to test the bench strength.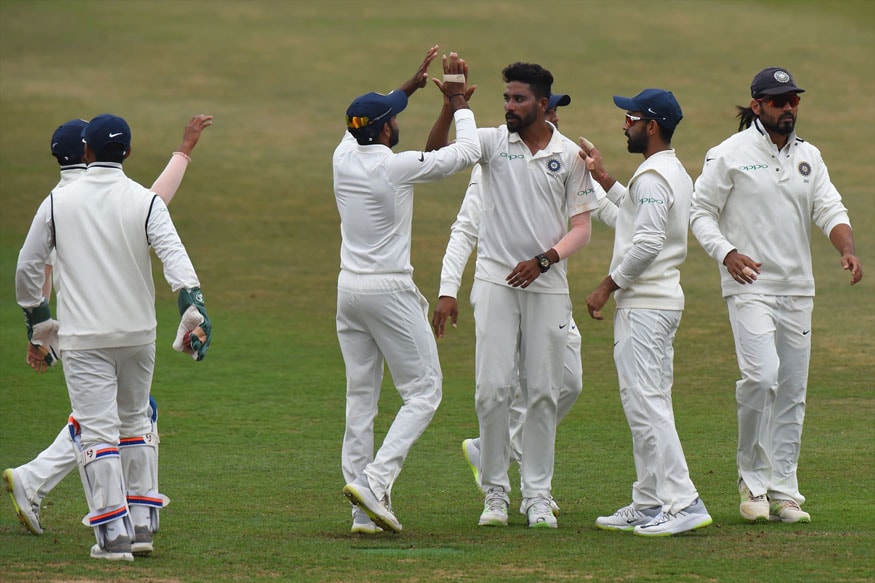 (Getty Image)

Windies, on the other hand, will welcome a couple of changes to their line-up. Kemar Roach will return after missing the first Test, while Jason Holder too should be back after an ankle injury. The only way Windies can challenge India is by getting wickets at the top, and these two pacers are their best bet. Holder also adds some solidity to their batting – something they desperately need.

Two Windies batsmen got half-centuries in the first Test – Roston Chase in the first innings (53) and opener Kieron Powell in the second (83). Apart from these, Windies were abject, having no clue to R Ashwin, Jadeja and Kuldeep Yadav, who got his first Test five-for in the second innings.

Can they drastically improve their game in such a short span? That's doubtful, but they do need a bit of luck at the toss. Batting first perhaps gives them the best chance of competing, although in recent years India have been monsters at home irrespective of which way the toss has gone.

The biggest motivation for Windies ahead of the game will be the questions on their ability at this level. Harbhajan Singh, in fact, raised questions over Windies' ability to compete in the Ranji Trophy. Tino Best did shoot back in a twitter banter, but the answers are best given on the field.

Windies would want to do that and show that they can compete, and if they can upset India in the process, nothing like it.

India (XII): Prithvi Shaw, Lokesh Rahul, Cheteshwar Pujara, Virat Kohli(c), Ajinkya Rahane, Rishabh Pant(w), Ravindra Jadeja, Ravichandran Ashwin, Kuldeep Yadav, Umesh Yadav, Mohammed Shami, Shardul Thakur

First Published: October 11, 2018, 8:27 AM IST