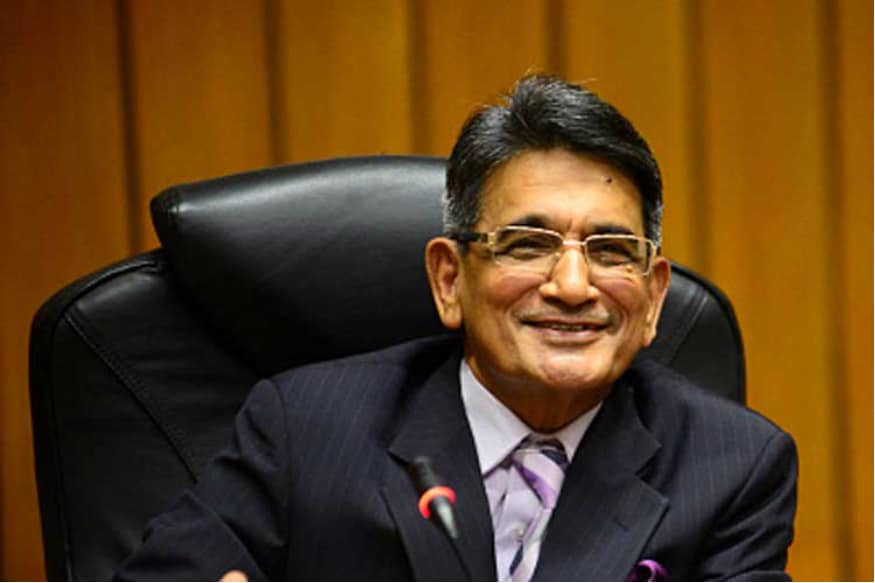 Justice RM Lodha, who framed the reforms in BCCI that ultimately led to a new constitution, said it's 'unfortunate' that BCCI president Sourav Ganguly is trying to modify the proposals set by him.
In their AGM on December 1, the BCCI had proposed crucial changes to the constitution set by Lodha. Some of them include getting rid of the cooling-off period of three years for office bearers and diluting conflict of interest clauses. The changes will have to be approved by the Supreme Court.
"It's very unfortunate. I thought a cricketer at the helm of affairs will understand that it was only our reforms which brought him to this position," Lodha told Hindustan Times. "If the earlier system was in vogue, perhaps no cricketer could have ever dreamt of heading a body like the BCCI. The way the politics is played in cricket administration, I don't think any cricketer would have been able to get this position but for these reforms.
"That's all the more reason for those in charge now to respect the reforms and try to fully implement them, instead of changing them. Let reforms work over a period of time and see how transparency, accountability come into the administration."
The BCCI has also been accused of nepotism in recent times, with plenty of kin of former members taking charge in important positions. TNCA is now headed by Rupa Gurunath, the daughter of N Srinivasan, while Saurashtra Cricket Association elected Jaydev Shah, son of Niranjan, as its head.
Lodha said there's nothing illegal about it.
"As citizens, they are not debarred from contesting the elections," he said. "They have come through the process, therefore I would not say there is any breach of statute or legal provision. They have exercised their right and come through the legal process.
"Look, people will change it over a period of time. It will take, say about two or three elections. Let independent people come to the administration and show their work."
Lodha also criticised the Committee of Administrators, led by Vinod Rai, for taking a lot of time to implement the reforms.
"They took a lot of time in implementation," Lodha said. "Their job was to implement the SC order by which our committee's report was accepted. It should have been done a long time back. They took three years. As a matter of fact, the second election should have been due by this time because the first order was passed in July, 2016. The first election after reforms has taken place in 2019."