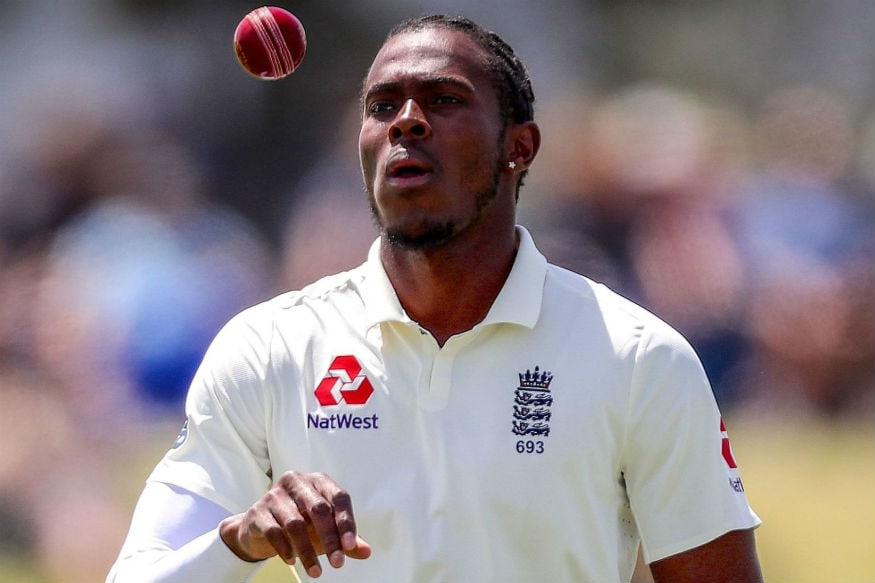 England pacer Jofra Archer said that any suggestions that him and the West Indies players won't be friends due to the upcoming series is upsetting.
Archer was brought up in Barbados but chose to represent England and Windies pacer Kemar Roach had said in an interview that there will be no friendships when the players face off.
"There might be a focus on me playing against West Indies given my upbringing in Barbados but I promise you that this series will not feel any different to me from any other. It's just cricket. As was the World Cup match against them at the Ageas Bowl last year," Archer wrote in his column for the Daily Mail.
"And it actually upset me to see headlines, following a Kemar Roach interview, suggesting I and the West Indies players will not be friends.
Also Read: West Indies Batsmen Must Give Bowling Attack Enough Runs to Work With - Phil Simmons
"Let's not get this out of proportion. There will be rivalry there but when Kemar said there will be 'no friendships' it sounds a lot worse than it actually is."
Archer went on to add that the phrase Roach used was blown out of proportion but did concede that any friendships will be set aside when on the field.
"Obviously, we all grew up in the Caribbean and it's customary for us to say 'we will be friends at the end of the game'. That's exactly what he meant.
"It's not as though he is going to walk past me or be rude, it's just that when we are on the field we will play hard cricket.
"Chemar Holder plays Xbox with me online all the time but it's not like any of us are going to be buddy, buddy in the middle. We might make a small joke every now and again but it's not going to be overly friendly because everyone's got a job to do.
"I will see them when the game is over but once we have got our whites on for our countries it's a whole different ball game."